Rate Now
Share Your Experience
Have you seen Dr. Alicia Valdez?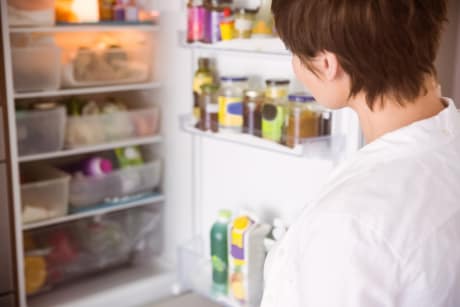 Binge Eating Disorder
Get the facts about binge eating disorder, including symptoms, causes and related conditions.
32 Ratings with 4 Comments
1.0 Rating
August 15th, 2013
DON'T WASTE YOUR TIME NOR YOUR MONEY!!!
To anyone who is considering going to this doctors office DON'T!!!! You will not only be wasting your time but you'll also be making a donation to to the clinic for services that are not even provided. You can get a better dx on WebMD. I went in to get a rx for a medication when I called to make an appointment I was asked what I was coming in for well the girl than told me to hold to go see if the dx even rx's the med. She came back on the line and told me that dr had said I have to come in and be seen first. I agreed to come in the next day. I go in pay my copay go in wait for the doctor and of course it's not Dr Valdez it's again the assistant dr wasn't available til the following month. So this whole time sitting there waiting the assistant comes in we talked about why I was there I told her about the med, an she said I need to see what dr valdez says I said thought dr wasn't here she said she is but next appointments with her are not available til sept. anyways, she comes back and says that dx doesn't rx that med to anyone in her clinic it has to be done through a phyc dx. She doesn't give it out. I said so I wasted my time and money for you to give me a 5min talk with a "no" answer, nothing else. She said well let me let you talk to our office mgr to see about a refund. Spoke to the mgr was told by her she would not refund because I was seen vitals were checked. I then told her well if your staff would have told me yesterday that what I needed the dx doesn't handle got to go to psy dx then I wouldn't have wasted my time on and money on you guys. She then turned around said I did speak to someone had my vitals checked etc. etc. I then told well if this would have been made clear yesterday I would not be here today now would I and you provided me with no services but a 5min conversation. That's how you people make your money. She was also rude, not an educated person that or she doesn't understand English must be from another country. Don't waste your time because that is what you will be doing and you aren't ever going to see dr valdez anymore cause for some reason she hides from everyone now a days. Find someone who will take the time to see there patients no only that find and office that is professional and HONEST!!!!
1.0 Rating
April 11th, 2013
Unknowledgeable Staff and "Doctors"
This place is obscene, I am now currently looking for a trained and knowledgeable professional doctor, this place is an absolute joke. Take this from me, my family is good friends of the Valdez family and I have no shame is telling others to report your medical issues elsewhere, these people are not trained properly to help others with serious health issues let alone a simple cold. This clinic needs to be shut down. Staff is uneducated and have no skills to work in the medical field and Dr. Valdez is never in the office, she has Career Point graduates running her place. Enough said.
1.0 Rating
March 28th, 2013
1.0 Rating
August 13th, 2012
Do NOT go to this office unless you want to be ignored and treated badly.
This is the most unorganized Dr's office I have ever been to. They told me they would call me back for an appt and never did. After finally seeing the Dr, I was told I would get call for a referral. Never happened. I've been in so much pain the whole time. I have called the office several times to see when I can get an x-ray but nobody there seems to know what is going on. Nobody even cares to help me, meanwhile I'm suffering in pain unable to walk. Now, I'm looking for another Dr after 2 months of getting nowhere.
3.0 Rating
September 19th, 2017
1.0 Rating
January 28th, 2017
5.0 Rating
May 25th, 2016
5.0 Rating
April 10th, 2016
1.0 Rating
March 11th, 2016
5.0 Rating
December 29th, 2015