Rate Now
Share Your Experience
Have you seen Dr. Aliya Shamsi?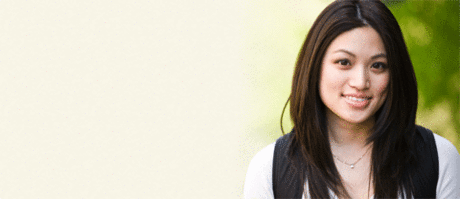 Birth Control
Get the facts about birth control so you can decide which type is right for you.
23 Ratings with 9 Comments
1.0 Rating
May 25th, 2016
There is a reason this Dr. is always taking new patients and you will be able to get in for an appointment ASAP. Her standard of care is awful, and really an anomaly in the Fairview Medical system in my opinion. I would steer clear. Her rude bed side manner aside, she simply neglects to provide proper examination and diagnosis. She is very dismissive of your symptoms and is in a hurry to get you out of the office with the absolute minimum amount of evaluation and care possible. I would strongly advise you to look elsewhere for your medical needs, there are many other Dr in the Minneapolis area, and the ease of appointment is not worth what you give up in quality of care.
5.0 Rating
March 12th, 2015
best care
1.0 Rating
March 2nd, 2014
D
5.0 Rating
July 5th, 2013
I had the best treatment
5.0 Rating
September 30th, 2011
Very professional and extremely competent
5.0 Rating
August 28th, 2011
professional, caring and most importantly gives time.
1.0 Rating
May 26th, 2011
COMPLETELY AWFUL
I have been suffering with a chronic disease for ten of my 24 years and during this time I have met my share of horrible doctors. Dr. Shamsi ranks among the top. Everything that was said above is TRUE. COMPLETELY RUDE. She kept talking over me, she spent nearly two hours complaining about how my symptoms were not "her problem" because I see a specialist (who told me to go to my PCP). She refused to offer alternative solutions as she declined to help me with each symptom I've been struggling with. After attempting several times (and being interrupted or cut off several times) to explain the incredible pain and nausea my disease causes, she went on to tell me that she couldn't understand why I was having pain. Which as far as I'm concerned shows that she is ignorant and completely uneducated and has no business being in medicine. When I started crying because she was being so rude and accusational, she THEN TOLD ME I WAS ONLY EXPERIENCING PAIN AND NAUSEA BECAUSE I WAS DEPRESSED! Hello! I have been clearly diagnosed with a major medical condition for many years. This kind of behavior is completely unacceptable, it is unprofessional and repulsive. I have never been treated so poorly; I was ignored, insulted, and treated like a criminal and a liar. I will never go back to this clinic because of this treatment. She should lose her medical license.
1.0 Rating
May 13th, 2011
Rude
What a waste of money. 100% agree with N. Smith. Talked over me, didn't believe me and treated me like I was an idiot. I had a return visit earlier than scheduled to talk about the hives I was getting (possibly from her prescribed meds) and was annoyed I was there. She didn't even say goodbye and just left the room. Said my hives could be bedbugs. Right. She was so rude, I almost got up and left half-way through the appt.
1.0 Rating
October 13th, 2008
Worst doctor I have ever met in my 44 years
5.0 Rating
April 4th, 2016
4.0 Rating
July 15th, 2015