Rate Now
Share Your Experience
Have you seen Dr. Allan Gamagami?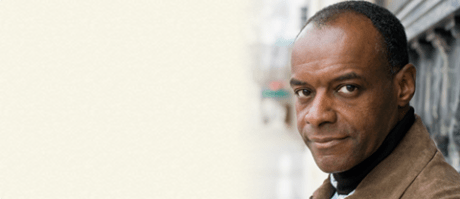 Colonoscopy
Get the facts about colonoscopy, including how and why it's done and doctors who perform the procedure.
29 Ratings with 15 Comments
5.0 Rating
March 3rd, 2017
Dr Gama gaming did surgery on me 5 yrs ago for diverticulitis. He is an excellent Dr. He even came to visit me at the hospital on his day off. If I had to have surgery again, I would most certainly want him to perform it.
5.0 Rating
September 29th, 2016
Great Surgeon!
Dr. Gamagami saved my life, no other way to put it. I was diagnosed with a pancreatic neuroendocrine tumor on my pancreas which was between 4 and 6 cm. Dr. Gamagami took the time to explain the procedure, recovery, and answer questions that I and my family had. Dr. Gamagami visited me daily during my 5 day hospital stay as I would expect. He is humorous, efficient, and very good at what he does, saves lives. I have not complaints whatsoever and would seek him out if I ever need another procedure to be done.
2.0 Rating
March 28th, 2016
1.0 Rating
May 21st, 2014
Sick of Doctors Like This!!!!!!
This man will not spend any bedside time with you answering questions you may have. Spent a total of 2 minutes with me for the preoperative visit and I still had multiple questions to be answered. Day of surgery this a-hole shows up 30 minutes late wondering what we're waiting for. Tried to ask him some questions but he was not having it. Very combative...even the nurse was shaking her head at this behavior. I worked as a surgical tech for 6 years and realized post surgery he was very rough with me while I was under. Wish I could post pictures of the bruising and torn flesh from the minor abdominal procedure. Thought very hard about reporting this a-hole to the board. Instead I will post this response in hopes no one else falls victim to this "doctor".
5.0 Rating
October 27th, 2013
He is the best :)
I chose Dr. Gamagami because of his good reputation and the surgery he had done on my friend. I have breast cancer and was very scared about who the best was. My oncologist and plastic surgeon both confirmed that he was one of the best. He is honest, very knowledgeable, professional and caring. He spent 45 minutes with me to explain, answer my question and even tried to be funny to make me stop crying. I went to him with tears and left his office with smile. I am sooooo very happy I chose him, especially, after I heard from other doctors that he is very precise and detailed. He really knows what he is doing. He did a great job with my friend's surgery (also a breast cancer survivor) and I'm so happy for choosing him. I trust him and sure recommend him to all my friends and co-workers.
1.0 Rating
February 28th, 2013
Always Get a Second Opinion
My Sharp Rees-Stealy general doctor thought she felt something during my annual exam - I had anal cancer 15 years ago. She thought she might have felt an anal flap and wanted me to go to a specialist at Sharp Rees-Stealy for a look and referred me to Dr. Gamagami. During his exam he said he saw something that he thought he should surgically remove and biopsy and set up a surgery time with me. Dr. Gamagami is a general surgeon not a colorectal certified surgeon - I went to Scripps when I had my anal cancer and all my team of doctors have sense retired or died. I called the colorectal doctor at Scripps who worked with my colorectal doctor 15 years prior because when a doctor says "surgery" we should all PAY ATTENTION and get another opinion. I went to this doctor who said before he looked at me that no one should do surgery on a past anal cancer patient unless it is absolutely necessary. He then did his exam and found nothing amiss and sent me home. I have no idea what Dr. Gamagami say that he thought should be removed and I'm pretty certain that if he had performed surgery on me it would have screwed me up for the rest of my life (and I have enough problems after the chemo and radiation I had as it is!). He is NOT a certified colon/rectal surgeon so the moral of this story is not that Dr. Gamagami is a terrible surgeon in all cases but ALWAYS GET A SECOND OPINION FROM AN EXPERT IN THE FIELD. If you are reading this you have some doubts - you should always have doubts and be sure of what you are doing before you ever let someone perform surgery on you.
1.0 Rating
September 4th, 2012
The Worst
5.0 Rating
July 12th, 2012
Best Surgeon! He saved my life! Twice!
1.0 Rating
May 15th, 2012
Completely Unprofessional
1.0 Rating
March 26th, 2012
Stay Away From This Guy
I'll start by saying that the staff was amazing! With that said, do NOT waste your this egotistical jerk! Allan Gamagami is definitely NOT about the patient, and will not spend more than seconds with you at each visit. Clearly this guy is in it for the title and the pay. Look elsewhere and find a doctor that will actually answer your questions and take a few extra minutes to get to know you.
5.0 Rating
June 7th, 2011
A life saver
Dr Gamagami showed dedication and professionalism beyond my expectations during a very rough time for me health-wise. He performed four major abdominal surgeries on me plus a tracheotomy. During this time, I know that he cut short family time to rush back to the hospital when my condition worsened. His predictions and insight about my recovery proved correct. He treated my wife with respect, explaining what was happening to me. I am told I require one more follow-up surgery; I plan to ask Dr Gamagami to perform it.
5.0 Rating
May 20th, 2011
Excellent Surgeon
Dr. Gamamgami performed two surgeries for me. One was a very rare, delicate procedure that requires a skilled surgeon, removal of a pheo tumor. He performed this surgery with minimal incisions and the post operative care he ordered was amazing. My second surgery was more routine, but I trusted him so much I chose him to perform this one as well. Again, my followup was complete and fantastic. He is an excellent doctor and was willing to answer all my questions. I will always turn to him for any surgical needs.JF