Rate Now
Share Your Experience
Have you seen Dr. Allan Levy?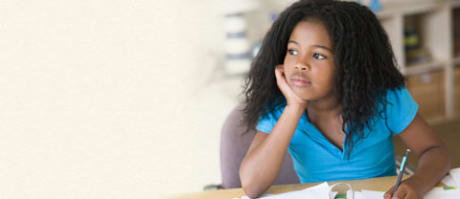 ADHD
Attention Deficit Hyperactivity Disorder (ADHD), including the different types and who gets them.
37 Ratings with 17 Comments
2.0 Rating
September 4th, 2017
1.0 Rating
September 29th, 2016
His clinic staff and himself are just in it for money
1.0 Rating
April 24th, 2016
worst bedside manner. Doesn't care about patients. Obviously in it for the money.
My first 2 visits I thought Dr. Levy was a good doctor with genuine interest in me, but after seeing him for several years i strongly dislike him. He always runs very late and spends only about 3 to 5 minutes with me (even though he charges my insurance a lot of money for a 15 minute visit). During those few minutes he spends with me he looks away from me and types on his computer. Often asks me basic questions he should know the answer to by now and mixes me up with other patients. One visit, after seeing him for over three years he asked "so what do you do for a living again." Seeing a psychiatrist can be nerve-racking to begin with, but Dr. Levy makes it agonizing. He has the worst bedside manner I've ever experienced. I always leave angry even when i was having a good day. The only reason i continue to see him is because i keep putting off finding another psychiatrist to fill a script that i've been taking for 10+ years. He never even had to do the work to put me on the right medication. My last visit was so infuriating that i'm finally changing to a new doctor.
5.0 Rating
February 21st, 2016
1.0 Rating
August 30th, 2015
was a patient far too long
Very rushed and disorganized Dr. He comes across as if he does not care about his patients. Bad bedside manner. I was a patient for years and he did not even remember who I was. Started talking to me about my history and meds that did not pertain to me, he had a different patients chart up which I might add, he was actually typing in stuff about me in their chart. He prescribed meds which would make me feel worse. Come to find out the certain med he prescribed is definitely not recommended for my diagnosis. I could go on and on. Bottom line, if you need a psychiatrist, please keep on looking. I would not recommend him. I'm sure there are other wonderful ones out there in that particular area, please do the research.
5.0 Rating
March 20th, 2015
wonderful
1.0 Rating
January 28th, 2014
Dr Levy
Do not waste your time. He DOESNT cares about his patients. He just told me "I am SUPOSE to ask you...?' After I told him my concerns. His response was OK I will meet you in the Waiting room to give your pre3scription. Literally he saw me for 5 min. That was enough to get his money, isn't it (: Very pity
1.0 Rating
July 25th, 2012
Can't get a med refill when I don't have time due to school to go in for a follow up appointment.
1.0 Rating
March 19th, 2012
Dropping a patient after 4 years!
My husband has been a patient of Dr. Levy's for approximately 4 years. He came to Dr. Levy after being transferred to him by his old Dr. At first Dr. Levy seemed to be hitting the nail on the head. My husband was in recovery from a opiade addition. Dr. Levy diagnosed him as Bi-polar, put on on meds for that and also suboxone. He was eventually able to come off the bi-polar meds, but was still taking suboxone. He has now been on suboxone for almost 4 years, and he wants to wean off. Dr. Levy insisted on having a meeting with my husband, myself and his mother. My husband is over 30 years old and his mother has nothing to do with this situation. We made an appointment to discuss this with Dr. Levy, i confimed the appt with his office staff, and on the day of the appt, was told he would not see us. I had a sick child at home and had to pay a babysitter. Dr Levy should have had the decency to let us know or have his staff let us know, so after almost 4 years, my husband is now on his own to wean himself off of suboxone. Many Thanks to Dr. Levy and his staff for a job well done!
1.0 Rating
February 23rd, 2012
can not recommend
1.0 Rating
August 31st, 2011
Constant prescription mistakes. Very rude and doesn't take the time or effort to acually talk to you. Been a patient for 3 years, clean drug tests, never given a reason to mistrust me, brought to his attention my concerns of another patient and was told when accusing another person of overuse of medication that his experience has been that the person bringing the subject to his attention(myself)also is abusing medication. Messed up a script(because of his vacation, and needing to leave)and once again called me a "Drug Seeker" and hung the phone up on me. VERY unprofessional, and tells group members to please come to him with any issues. I would advise against doing so because you will be labled a drug seeker. Also was accused of harassing his staff. Simply called to straighten out my prescription, called 2 times. I would advise anyone who is considering using Dr. Levy as your doctor to look elsewhere.
5.0 Rating
August 16th, 2011