Rate Now
Share Your Experience
Have you seen Dr. Allen Carignan?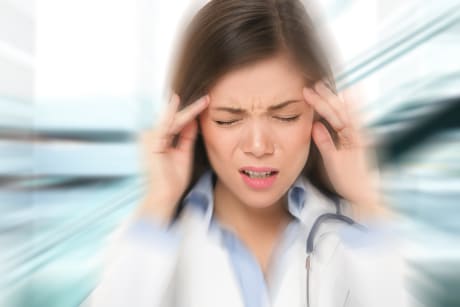 Migraine
Get the facts about migraine headaches, including the different types of migraine and migraine triggers.
21 Ratings with 9 Comments
1.0 Rating
August 29th, 2017
only sees what he wants o see.
he never examined me but rather cut me back by over half my meds on my first visit with him. my second visit was the same. his bedside manner is so rude that he wouldn't even shake my hand. he never talked to be but at me. told me I don't have the pain I have, then when I asked what I could do to help this agony he said, "well, sometimes we just don't get the help we need" then walked out. I will NOT be seeing him again, too bad because I've been going to this pain facility for 10 years. No one should be treated this way
1.0 Rating
May 20th, 2016
1.0 Rating
March 25th, 2016
1.0 Rating
November 12th, 2015
I was referred to Seacoast pain by my neurologist. Originally she wanted me to see Dr. Tobin but this doctor was the one on for the day. I was there for a new patient consultation. I expected to discuss my injury and treatment options available. He would not answer my question about physical therapy, and when I asked him a question about the shot and how it would effect my spinal cord he snapped at me saying, " this is why we don't want our patients reading their reports." Rude is an understatement. BIG RED FLAG ON THIS ONE.
5.0 Rating
April 16th, 2014
1.0 Rating
March 23rd, 2013
HORRIBLE DOCTOR
1.0 Rating
July 11th, 2009
How Dare He?
My wife and I visited with Dr. Carignan only to find him treating my wife like a drug addict, rather than a human being in pain. His prejudice and assumptions were unprofessional and negligent, and the things he said to us during our visit were open insults. His attitude was unacceptable, and for him to look down on us based on his prejudice of my wife leaves me to ask him "how dare you sir?". The fact that he was treating my wife as if she was someone looking to score drugs, rather than looking for legitimate pain relief is NEGLIGENT. I will not go on with any more details, however our entire visit was about a half hour long insult session. How dare you sir? We are UPSTANDING citizens, and human beings. If you knew the first thing about my wife and I, I assure you sir, your attitude would be much different.But that is beside the point, to treat ANYONE in this manner is UNACCEPTABLE. You are a professional, as am I. And in my profession I would never treat someone that seeks out my help in this manner.Please climb down from where your ego is, and practice mindfulness and respect for your fellow human beings. Honestly!
1.0 Rating
May 23rd, 2009
I am a recovering stroke patient with severe post-stroke pain in addition to severe fibromyalgia. I transferred from another pain clinic and was stuck with this doctor. He laughed in my face while I was hysterical crying in pain. He said he did NOT believe in fibro pain and laughed in my face again as he walked out the door. I was left to fend for myself. I left the previous pain clinic because my provider left and I didn't want to see anyone else, so my PCP referred me to this uncaring monster. He laughed and said that he would have an ambulance take me to the ER so I can see a psychiatrist. I was thrown into withdrawal and had a severe grand mal seizure.
5.0 Rating
December 8th, 2008
Excellent Doctor
Nearby Doctors

Dr. Allen Carignan is similar to the following 3 Doctors near Somersworth, NH.