Rate Now
Share Your Experience
Have you seen Dr. Allen Fein?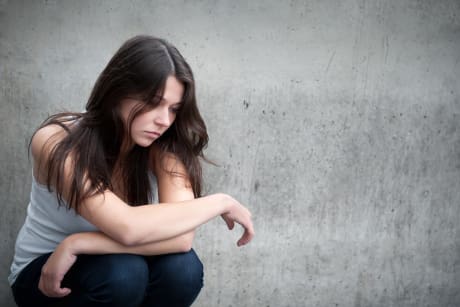 Depression
Get the facts about depression, including the symptoms of the condition and related conditions.
Quality Rating
Highly Satisfied
29 Ratings with 13 Comments
5.0 Rating
September 29th, 2016
nice to find a good doctor outside of the city of new york did not think they existed on the east end of LI
lucky my research paid off found dr allen l fein to be great ,saved a family members life with the proper referrals and medicines. will always be grateful more than the nyc drs did for us. I find him to be warm and caring and pam his asst is the best, others cannot cope with his listen don't tell me anything attitude.
Doctor's Response
Thank your for the positive comments. Sometimes I don't appear to be listening unfortunately!
5.0 Rating
July 11th, 2016
This is What a Dr.'s Office Should Be
You are not a number at the office. Everyone knows exactly who you are and works hard to give you what you need. Always willing to work around you and it truly feels like a house call because you are like family.
Doctor's Response
Thank you for the feedback. My wonderful, caring staff appreciate your positive comments!
5.0 Rating
April 8th, 2015
EXCELLENT
5.0 Rating
February 4th, 2015
5.0 Rating
April 3rd, 2014
good doc wonderful staff
Dr Fein has always made me feel that he is interested in what I have to say, and we are always able to resolve any questions I may have. He has always been kind to me even when other doctors might not have been so forgiving.His staff is great,and I always feel welcome.
Doctor's Response
Thank you Jean! My staff appreciates your positive feedback.
5.0 Rating
April 1st, 2014
Review of a great doctor
I've had the pleasure of knowing Dr. Fein for over twenty years and he has solved my many medical problems. He has shown me the utmost respect (I'm a retired RN), per4sonally and professionally. I recommended him with ease to my family and friends. The office staff, which includes his wife, have been, curtious, helpful, and supportative.
Doctor's Response
Thank you Eileen! My caring staff have been very happy having you and your husband as patients, and appreciate how far away you live from our office.
5.0 Rating
April 1st, 2014
Very experienced and caring staff. Dr. Fein is a Professor of Medicine at Stony Brook Medical School and actively follows his patients whether they are in hospital or home bound. Yes, he makes home visits! Dr. Fein sees all his patients. There are no physician assistants here, so every gets to see a real doctor.
Doctor's Response
Thank you for the positive feedback. Don't advertise the home visits! I try to limit them lately to a smaller distance from the office.
5.0 Rating
February 15th, 2013
He takes very good care of me. He is a very good professional.
Doctor's Response
Thank you for the positive words.
5.0 Rating
February 13th, 2012
Commitment To Excellence
Dr. Allen Fein and his office management are the most friendly, professional, and patient people in the business! I can't say enough about Dr. Fein, his wife, Pam, & of course Diana. I have never had any issues and they have always been more than accommodating to my needs.
Doctor's Response
My wonderful, caring staff appreciate your positive comments! Thank you.
5.0 Rating
January 29th, 2012
From a grateful mom ...
I remember the day my son called me from his cell phone on his way back from Dr. Fein's office. "Guess what I just did" he said. "I went for help". He talked a lot and I listened ... after all these years, all the worry and the tears, my prayers were answered. I have never met Dr. Fein, have never been in his office. But I know that he was the only doctor that would see my son the day he needed it the most. He was turned away by every other doctor. The chance to be on the road to recovery, to have a happier life, to be free of his addiction, would have been lost if not for Dr. Fein and his staff. I rated Dr. Fein based on my son talking to me about him and the people that work with him. My son is a very special person - a very caring person - he has always put his family and friends before himself. I am so so happy that he put himself first when he called Dr. Fein and asked for help. Thank you seems so little to say to someone who has helped my son come so far. I hope my comments about Dr. Fein will help other people with an addiction problem, and their families who love them.
Doctor's Response
I have read this very kind feedback a few times since it first appeared, and it is still is very moving for me read your comments, yet again.
5.0 Rating
January 29th, 2012
Dr Fein and his excellent staff saved my life
I remember the day I called dr fein's office for the first time,I had a bad pill habit and was drinking a huge amount,this had been going on for years by the time I got to this point.I was now at a point where I was in big trouble without help,thank god I called dr fein's office and I got Pam on the phone ,I explained my situation to Pam and told her I had gotten dr Fein's number from information and I didn't know if I was calling the right place ,I could tell by the numerous phone calls she had got while we were on the phone that the office had a full schedule of appointments ,but despite the work load pam told me to come down and they would fit me in.I think she heard the desperation in my voice.that was probaly the best decision I ever made,since under dr fein's care I have been clean from drugs and alcohol and my life has gotten better in every possible way.Dr fein treated me with respect and compassion ,he explained every step of the process in detail,going over my options every step of the way.I would highly recommend dr fein to anyone going through this terrible problem.when I go to the office I am treated with respect and compassion by the entire staff ,I feel like I am among friends there.My entire family is happy to have me back to normal and we all owe dr fein a big thank u
Doctor's Response
Thank you for this very personal feedback about your huge step in changing your life around. Such positive input helps us all at the office to keep on going!
Nearby Doctors

Dr. Allen Fein is similar to the following 3 Doctors near Southampton, NY.