Rate Now
Share Your Experience
Have you seen Dr. Allen Kern?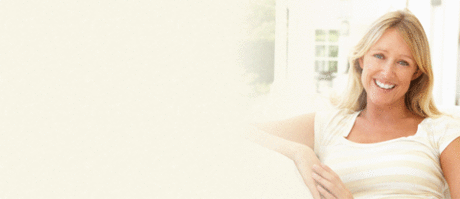 Hysterectomy
Learn about why this procedure is performed, who gets it done, and the different types of surgeries available.
22 Ratings with 11 Comments
5.0 Rating
July 28th, 2016
Good doctor
I've been going to Dr. Kern for over 15 years. I've had interstitial cystitis, bladder polyps, and ongoing kidney stones, and he has always helped me. I always find him to be very calm, clear, and conservative, and he explains all my options, without any pressure. He never rushes my appointment, and actually once gave me an earlier surgery spot by a week knowing that I was too nervous to wait. He has always helped me with my kidney issues, and I highly recommend him.
1.0 Rating
January 14th, 2016
He seems to be a combination Egomaniac/Sadist
He was recommended by a disinterested GP. After just one or two visits he informed me that he did not have his own PSA's tested. Imagine a Dr telling a patient that he (Dr.) ignored critical testing. At almost every intervention he told me about the important meetings he went to and his important opinion on the data. Finally he told me I needed a biopsy and he could do it in his office. I agreed and after 5 or 6 very painful punctures I dressed and went back to the examination room. When Kern returned he said he was sorry that he did not ask if I wanted a local anesthesia. Thank you doctor for telling me now!! He seems to have no sincere regard for his patients health
1.0 Rating
December 29th, 2014
not enough verbal interaction with the patient, my urology issue stems from early hysterectomy, IC etc he needs to improve on patient doctor interaction
1.0 Rating
November 8th, 2014
A nightmare, especially for women.
I left his office in tears. He was the only Urologist in Hunterdon County that I could see with medicaid. I was in so much pain. He looked disgusted with me, like I was one of those hysterical women that he was not going to treat. This doctor is the epitome of sexism. I felt like I was talking (arguing) with Rush Limbaugh about my bladder and private parts. It was awful! He even said to me, "I don't know what is wrong with you." Hunterdon county needs a female urologist that accepts medicaid and treats patients with interstitial cystitis!!! If you have interstitial cystitis try Princeton Urogynecology.
1.0 Rating
May 12th, 2014
what a jerk of a doctor
1.0 Rating
April 16th, 2014
Saw him twice with the same symptoms. After the first time I was hesitant to go back but the issue was only getting worse. Both times he basically told me it was all in my head. He was rude, dismissive and just offensive. I've never has another Dr make me feel so insignificant or hopeless. It almost seemed as he only even examined me after me having to almost argue my case with him like I was lying.. I accepted his answer after two visits but knew something was wrong, its my body afterall. Saw a gp, examined, sent for ultrasound, problem confirmed, reffered to another urologist by request. Worst experience with a Dr that I've ever had.
2.3 Rating
January 11th, 2014
Would not recommend
Problem with Hunterdon County he is the only urologist in the area. I had kidney stones and he did a fine job of having them removed with the shock waves. However a month or so later I felt pain and went back. He said there were no more stones he took care of it and basically blew me off. He did not appear concerned and I felt rushed. I went to another urologist in Somerville and he found that I still had stones that was causing my pain.
1.0 Rating
October 16th, 2012
Terrible Bedside Manor
This man has no bedside manor.He was abrupt, showed no interest in me and rude at best. I can not recommend him.
1.0 Rating
November 3rd, 2011
I went along with my husband to see Dr. Kern for a second opinion about his advanced prostate cancer. Dr. Kern rendered his opinion in a cold, clinical manner, not sparing my husband any details about how his cancer is not curable and eventually will take his life. He also didn't acknowledge me or my presence in the room until five minutes had elapsed by asking "is this the wife?" nor did he acknowledge me at the end of the visit. I regret that we didn't leave at the beginning of the session, as my husband was completely devastated by Dr. Kern's's manner of delivering his "opinion."
2.3 Rating
August 11th, 2011
Waited for an hour for a three minute visit
Got an appointment for the next day so that was impressive. Got checked in quickly, the woman at the desk was friendly. My experience started going downhill the longer I waited. I waited about 45 minutes before being taken back to the exam room then over 15 more before the doctor came in to see me. When I finally saw him, he was just OK. He kind of rushed through the visit and did not take much time to review my notes I gave him... He wasn't horrible but not great either.
1.0 Rating
July 18th, 2010
Dreadful
3.0 Rating
April 25th, 2017