Rate Now
Share Your Experience
Have you seen Dr. Aly Ahmed?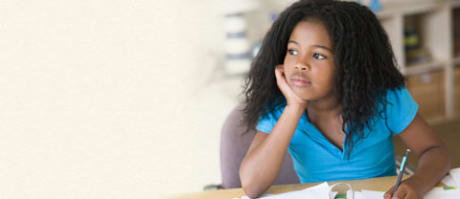 ADHD
Attention Deficit Hyperactivity Disorder (ADHD), including the different types and who gets them.
153 Ratings with 21 Comments
5.0 Rating
February 19th, 2017
Call today if you need Help
I have been under the care of Dr. Ahmed for five years. After 13 years of searching, I finally found a doctor willing to listen to me. As I trust him, he trust that I know my body and changes in mental health, and he has never steered me wrong. He listens, he offerers the best medical plan for you, and above all he cares.
5.0 Rating
September 27th, 2016
Professional and friendly
4.0 Rating
September 23rd, 2016
Kid-friendly doctor
5.0 Rating
September 23rd, 2016
5.0 Rating
September 18th, 2016
Office Manager
Dr. Ahmed treated me with respect and dignity. He understood what I'm going through. He showed support, Sympathy, and in just few visits gave me great insight about my issues . It was amazing that in my few visits with him I have positive/ realistic thinking with great combination of medications. other tried other clinics before him, in same area, they didn't see a psychiatrists, they saw nurse practitioners..etc. Dr. Ahmed gave me the right Diagnosis, the right combination of medications, and renewed my belief that there are Drs that really care about their patients.
5.0 Rating
August 13th, 2016
Manager in Delta Air Line.
I congratulate Dr.Ahmed for his new Clinic, his 7 offices in that clinic are the best indicator about his knowledge , The volume he sees daily and the wide variety of his patients are the best teller of his accuracy in diagnosis and his unique ability to understand the human mind . His Medication management skills exceed any other psychiatrist I ever encountered plus, It is enough to meet the man!
1.0 Rating
May 6th, 2016
I never seen the doctor I seen a nurse who decided what meds I need to be on. I was already taking medication that was not working for me. The one that was helping me was decreased there was one added that the pharmacist told me not to mix with other medication that I am taking. Everything else was left to same. Can't believe I paid all this money for help and I seen a nurse. I see now why they get their money before you go in the back hadn't been for that I would have walked out
1.0 Rating
March 3rd, 2016
He's a Drug Dealer
My wife went here in hope for help. Instead, she got a 15 minute consultation and a cocktail of meds prescribed. After 1 month on the meds, we are in the ER for what 2 ERs called an "Overdose and withdrawal of benzos." After we told Dr. Ahmed what happened, he walked out of the room. I tried to stop him by saying, "You're just going to walk out of the consultation??? Is this SAFE for my wife to go through these terrible withdrawals at home?" He says angrily, "You should ask those ER doctors that said you shouldn't take benzos." His office knows how to drug you; that's about it.
5.0 Rating
December 3rd, 2015
Listens, patient, and wise
This was my first visit and Dr. Ahmed took time to listen and asked good questions. My history is very complex and he was able to focus in on the real cause of my lifelong struggles. I am very encouraged by what he has recommended and the care he has suggested. Overall I am very pleased. He is also soft spoken and a kind gentleman.
3.0 Rating
December 3rd, 2015
RUDE
2.0 Rating
November 3rd, 2015
5.0 Rating
October 16th, 2015
Didn't like him at first.
At the first visit he seemed short, but I wasn't mentally stable, I can't say if that was the best assumption. It took a few visits to get comfortable with his style, but he cares and tried to find the best regiment for me. His nurse is wonderdul and the staff, most of the time, is wonderful. I hate the wait time though. I wonder why the staff/doctor change?