Rate Now
Share Your Experience
Have you seen Amanda Gosman?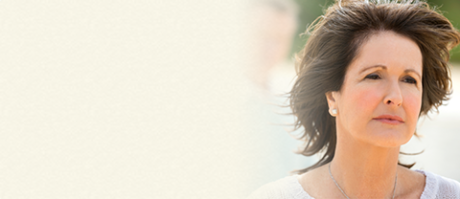 Metastatic Melanoma
The facts about metastatic melanoma, a serious skin cancer, including signs, symptoms & what happens to the body in each stage of cancer.
24 Ratings with 12 Comments
2.0 Rating
September 18th, 2015
Dr. Gosman performed the placement of tissue expanders immediately after I had double mastectomies (same surgery). Based on the interactions I've had with her and the quality of her work, I would highly discourage others from using her for breast reconstruction. I had no problems with or hesitations about her after my first consultation, but things changed when my surgery happened. I was told she was going to come see me before my procedure and "mark me up" so I knew what to expect, but that didn't happen, I never even saw her on the day of my surgery. I had one plastics post-op check while in the hospital done by a male resident I'd never met, and all office visits and tissue expansions were done by her PAs. The next time I saw her was 5 months later to discuss my next and final surgery to replace the expanders with implants. She was running 45 minutes late and then only spent 8 minutes with me. I was not happy with the position of my expanders and when I expressed my concerns to her, she brushed them off and told me she could make some slight adjustments during the next surgery. I left the appointment not knowing what size or profile of implant would be used and feeling very doubtful that I would be happy with the results if she performed the surgery. I decided to seek a second opinion and ended up having my tissue expanders redone. While Dr. Gosman was never outright rude to me and did no irreversible damage, my case was not complicated yet I had to go through an additional surgery. For such a significant procedure on a private body part, I have come to expect a much higher level of compassion and quality of work than Dr. Gosman provided.
5.0 Rating
July 4th, 2014
Better than I could have ever anticipated!!!
Dr.Gosman did a beautiful job with my son's cleft lip and palate. She is also well know amongst many other doctors and nurses. When anyone asks who performed my son's surgery and I say, "Dr. Gosman" they reply with, "She does great work." We did the lip surgery when my son was 4 mos. old a few weeks before Christmas. It was a great present for my family and I because he was completely healed by Dec. 25. We had the palate repair when he was 10 mos. old and we actually just had her post operation appoinmen this morning. My son was back to talking, clapping, playing just two days after palete surgery. Staff were great at the crest start location and at Rady's children's. The scheduling of the operations was a bit last minute but once I realized how many children are having operations on the same day, I can now understand how anything can change at any moment and I appreciate how the office did keep me informed of any changes. My sons has minimal scars and people can't tell he had any sort of a bilateral cleft lip. We were offered the nam option, and tried it but my son refused to keep it in. The results were still great. Thank you Dr. Gosman for changing my son and my family's lives forever. God Bless You.
5.0 Rating
June 22nd, 2013
Amazing doctor
5.0 Rating
March 29th, 2013
Amazing Dr, Amazing work!
Dr. Gosman is an amazing Dr. She did my daughters lip and palate repair, she did such an amazing job. When people find out that our daughter had a cleft lip/palate they cant believe it, there is barely a scar. I tell everyone that our daughter had an wonderful surgeon. I have met other parents with children who have cleft lip/palate and also had Dr. Gosman as their childs surgeon. We talk about how wonderful she is.
5.0 Rating
November 8th, 2012
Emergency face surgery on my 2 year old
1.0 Rating
January 31st, 2011
MOHs Surgery reconstruction very disappointing
I had MOHs reconstruction surgery last year by Dr. Gosman The hole that was left after the procedure was 5mm. I now have a scar that runs from my cheek to the bottom of my lip. The first have is severely depressed and the bottom half is raised and flipped up at the end. I went back after 6 month and was told that the scar will take another 6 month until it fully heals and was sent on my way. After a year I made a consultation appointment with Dr. Gosman to see if there were any options. My scar is very noticeable (my friends don't even lie and tell me they can't see it. Its frightening) After waiting for 55 minutes Dr. Gosman walks in looks at the scar and says, she can make it longer to thin the bottom part out, but beyond that there is nothing she can do. I was so upset after leaving the office I almost broke into tears. This is a very prominent part of my face. I wish I had done more research before I allowed her to take a knife to my face. I hope there is something else I can do.
5.0 Rating
August 17th, 2010
amazingly competent!
5.0 Rating
July 31st, 2010
She is a Great Doctor
5.0 Rating
June 12th, 2010
Great Surgeon - terrible office staff in Chancellor Park
this surgeon is great, her professionalism, surgical skills, bedside manner, easy to talk to. Her office in chancellor park is a nice building but the staff there are horrible, first of all don't even try to call, nobody answers you get voicemail, then have no customer service skills and its hard...but do not judge this doctor by her staff...its hard to find good help.
5.0 Rating
April 9th, 2009
thankfull family
I am so happy about my son's surgery. He had a harelip and the doctor was so kind and informeing about his operation. She and my son had alot of laughs, but after surgery she was all business. We were a little scared because his scar was so sore, and he was so sad. But 6 months later, he is laughing more than ever. thank you so much Dr. Gosman for making him smile again!!!!
5.0 Rating
April 8th, 2009
Miracle cure of my young daughter facial mass
1.0 Rating
January 24th, 2009
SHE IGNORED MY CHILD'S PAIN AND BLEEDING