Rate Now
Share Your Experience
Have you seen Dr. Amarjit Jaglan?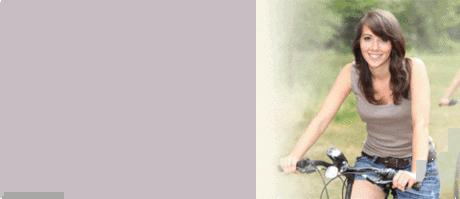 Endometriosis
Get the facts about endometriosis, including symptoms and parts of the body that may be affected.
Quality Rating
Highly Satisfied
36 Ratings with 16 Comments
5.0 Rating
November 7th, 2016
Yearly Visit
1.0 Rating
May 19th, 2016
I had endometriosis and had an ovary removed. My husband and I both expressed to Dr. Jaglan that we wanted a hysterectomy to avoid possible cancer. He told me I was too young for it. I was 39 yrs old. I asked him when will I know I need one, he said your body will tell you. Which is a blanket statement. Everyone has different pain tolerance levels. Less than 1 yr later I was back in his office with ovarian cancer. I needed 4 rounds of very strong chemo. Had he given me a hysterectomy when I asked because I could see where it was headed, I would have avoided one of the most deadly cancers for women. He is a very nice doctor but I just feel betrayed by him not listening to my husband and I on what we wanted.
5.0 Rating
February 12th, 2016
Best Dr. ever
5.0 Rating
June 3rd, 2015
Dr.Jaglan is the best :)
Here Is my say about the best doctor in WI ..I got pregnant with twins after a long time .. He is so compassionate he took extreme care of me and my babies ..he motivated me , gave right advice and he helped me to carry my baby for 36w5 days .. he is the best don't even have a second thought .. I highly recommend him for anyone with normal or high risk pregnancy .. He is the BEST
5.0 Rating
April 23rd, 2015
5.0 Rating
March 24th, 2015
excellent
Dr. Jaglan is kind and very efficient. I am so happy to be his patient. His office is well run and the staff is very caring
5.0 Rating
December 21st, 2014
1.0 Rating
April 22nd, 2014
Ovarian Cancer
It has taken me almost 7 yrs to write this. But I feel it very important to say. I was referred to Dr. Jaglan with suspicious growth on my left ovary, Dr. Jaglan at that time determined I needed a left oophyrectomy. During my follow up visit my husband and I both expressed that we would like a complete/radical hystrectomy due to the mainy cysts that I was developing and I had very bad endometriosis. Horrible is the best word to describe it. He at that time told me I was too young for that. I was 39 yrs old. It was almost 1 yr later I was back in his office with OVARIAN CANCER. What followed was hysterectomy and 4 months of chemotherapy. I read reviews on his page where patients had only endometriosis and he performed hysterectomy surgery. All I want is my question answered. Why was that not done for me? We stated repeatedly before we left that visit, we wanted a hystrectomy and still not done. Thankfully, my ovarian cancer was caught earlier enough that I am still hear to tell my story. I think, no I know an injustice was done to me. I was following up between Dr. Jaglan and my oncologist monthly for a while and I felt very rushed in Dr. Jaglan's office an internal exam was not done. I will also never forget what he told me. His main concern is "NEW LIFE." Well where did that put me and my situation? Very upsetting. It has been almost 7 yrs and I will never forget him saying that to me.
5.0 Rating
September 29th, 2013
Great OB!!!!
Dr. Jaglan is the most compassionate, sincere, educating and honest doctor we know. He takes time to explain situations, options, alternatives, side effect, etc. He understands the patients situations and desired outcomes and works tirelessly to achieve those outcomes. He really wants the patient (and family) to ask questions and doesn't give complicated technical abated but breaks then down into digestible segments of information. He is a motivating force when it came time for delivery, it was but bossy, overbearing only encouraging and reassuring. I wish we could give Dr. Jaglan a much higher score than 4 stars, he deserves 400 stars.
5.0 Rating
October 25th, 2011
5.0 Rating
September 13th, 2011
Patient for 17 years
I was one of Dr. Jaglan's first patients and have remained with him through office relocations and insurance changes. He is simply the kindest, most professional doctor I have ever met. He actually beat me to the hospital to deliver my child on Christmas Day because he knew I had a speedy delivery with my first daughter. He is the best and I wish I could rate him higher than a four.