Rate Now
Share Your Experience
Have you seen Dr. Amarish Dave?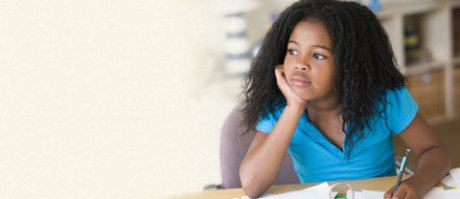 ADHD
Attention Deficit Hyperactivity Disorder (ADHD), including the different types and who gets them.
Quality Rating
Highly Satisfied
29 Ratings with 19 Comments
5.0 Rating
June 3rd, 2017
Good Neurologist
5.0 Rating
May 27th, 2017
Recommend
5.0 Rating
May 26th, 2017
Definitely Recommend
So...I've been to a few neurologists for migraines. Usually the same approach, medications etc. Dr. Dave' said that if possible he would like to reduce the frequency of my migraines with a combination of dietary changes and a few vitamins if my lab tests showed I needed them. Needless to say he was smart, direct and took a more holistic approach which I greatly appreciated, and now on few medications and having fewer headaches. I definitely have recommended him to my friends.
5.0 Rating
May 10th, 2017
Amazing Caring Doctor
I can't really say enough about this Doctor. I had been to a number of doctors for fibromyalgia, supposedly. usually just get blown off, but he listened and showed compassion. He was direct, that may turn you off if you don't like that approach, but he was honest and got me started on the right path nutritionally, not just pills, which I really appreciated. I feel much better. He told me it's easy for him to write a new prescription for me, but I have to live with the side effects, let's try a different approach. He was very compassionate. Highly recommend. If you are just looking for pain meds, he's probably not for you, but otherwise excellent physician.
1.0 Rating
July 31st, 2016
I have been chronically sick for years. I pretty much beg for doctors to please take what I say seriously, I struggle to get through life. Some days I can't walk. I was sent to Dr Dave for a MS workup. Dr Dave sent me for a brain MRI that I wasn't even able to sit still during because my arms and legs were giving me such issues that day. The tech said the films weren't good and I would need to repeat the test elsewhere under sedation. Dr Dave said the tests were good enough and said there was no sign of ms. He then proceeded to have me try numerous medications..none worked. I was confused ..why am I taking these meds without a diagnosis but I trusted him at that point. After none of them worked, I gave up seeing him. I was sent back to him because my primary doctor felt that was where I needed to be and Dr Dave said "Do you know how many overweight middle aged women I see complaining of the same thing you do?" Then chastised me for taking pain medication, the only thing giving me relief while I struggle to be diagnosed! What prompted me to write this review is a chance to talk in a group setting with three other patients of Dr Dave's who went to him with the same complaints. One woman had MS and was diagnosed after two brain scans showing NOTHING..she then had a spinal tap. He told me I could rule out MS because of one brain scan. I can write a whole book on how these womens complaints were taken seriously..but mine wasn't. I asked them if they were ever given meds for depression ...none of them were. 2 were on pain meds when seeing him. 2 out of the 4 were medicaid, one private insurance, and one medicare. The treatment was weight biased and I have no doubt or I wouldn't put this out there. If you are overweight and extremely ill, don't settle for any doctor saying "Do you know how many middle aged overweight people I see complaining of the same thing you do?" The only difference between me and these other women was weight. He had me diagnosed when I walked through the door. Some doctors treat you like you're the only overweight person in the world and can't see past your BMI to your real symptoms. Dr Dave's opinion about me gave me anxiety to continue to see specialists... but I am back. I was seeing a specialists who asked me "Why haven't you had a spinal tap?, why haven't you had a bone marrow biopsy? a muscle biopsy?... your doctors are failing you"
5.0 Rating
July 11th, 2016
excellent neurologist
5.0 Rating
April 27th, 2016
Patients beware!
This doctor is arrogant and has no idea how to treat a human being in their weakest time. He thinks he is God and is so good that he can diagnos a patient and negate all other professionals by seeing you for the first time and spending maybe ten minutes with you. I wouldn't subject him to diagnos my dog. His cold answer to your questions as your weeping is "deal with it".
Doctor's Response
It's Dr. Dave'. I am not aware who this specific patient is and I'm sorry she did not have a positive experience and hope she finds a physician who can help her. In terms of what was written, I have been called many things, arrogant and cold are not two of them. I regret she had this perception. If a patient is suffering, there is no way in my 13 years of practice I would have ever said 'deal with it'. That's just not in anyway how I speak, but that's the perception she got and that's regrettable. I encourage anyone to review all of the reviews, our practice facebook page and come to your own conclusions. I respect all feedback from patients, good and bad, and really wish this particular patient well. Thanks Dr. Dave'
SHOW
5.0 Rating
January 12th, 2016
I have dealt with pain for years. I think he is very direct and to the point. I finally had my first night of restful sleep in probably 5 years. I was constantly waking up because of pains in my shoulder, neck and arms. Complete numbness and tingling. I have had it it all the pain meds, Vicodin, Norco, muscle relaxers, steroids and never found relief. I am very impressed with his treatment.
5.0 Rating
October 20th, 2015
Accurate and compassionate
Overall after seeing doctors who make me wait 1 hour past my appointment time and then seem like they dont care, Dr Dave was refreshingly and compassionate, along with accurate. Yes his visit times are a little short, but he looks you in the eye and answers your questions. That means a lot and he does really seem to care. I would definitely recommend him.
5.0 Rating
May 5th, 2015
Good Doctor and Knowledgeable
1.0 Rating
January 28th, 2014
People that are in very bad pain.
5.0 Rating
January 17th, 2014
Weight loss/Back Pain
I saw Dr. Dave for my back pain and he was kind and explained what was wrong and the treatment plan clearly. I went for physical therapy and along with his advise on certain exercises, it really made a difference. He showed compassion and listened to me. In addition, he gave me some very easy to follow advice to lose weight. Somewhat contrary to what most doctors tell you, which is just 'eat less fat'. He gave me easy to follow instructions, no dieting and I lost 10 lbs in 2 months, which also helped my back. He's a great doctor, and I highly recommend him and his staff.