Rate Now
Share Your Experience
Have you seen Dr. Amber Yee?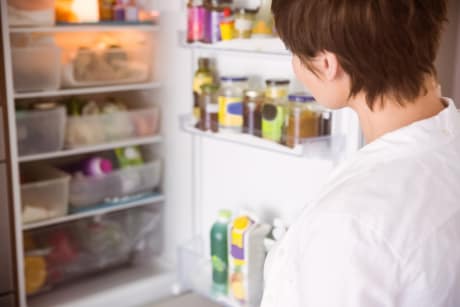 Binge Eating Disorder
Get the facts about binge eating disorder, including symptoms, causes and related conditions.
Quality Rating
Highly Satisfied
36 Ratings with 13 Comments
1.0 Rating
May 9th, 2017
Referral Queen
I have been a patient with Dr. Yee for over a year and the first time I visited she comes in with her laptop and just types, types, types. She was not welcoming and very cold, instead of welcoming me she asked, "why are you here?" Well why do you think, its my first time seeing you. Is this what I get from deciding to be part of the community? Not once has she ever put a hand on me, taken a pulse or done any sort of exam. All I get are cold letters from her telling my diagnosis because she cant get me on the phone. Her staff is very kind and prompt, Dr. Yee not so much.
5.0 Rating
December 17th, 2015
4.0 Rating
April 14th, 2015
Need more doctor like her
I have been with Dr, Yee for more than 5 years now. I finally got my husband to start coming to Dr. Yee. He was a little hesitant at first about going to a female doctor after having Dr. Copeland for years who was the greatest ever to him. Different network changes that he had to leave Dr. Copeland. But now he thinks the most of Dr. Yee. She listens and doesn't try to rush you like other doctors.
1.0 Rating
April 5th, 2015
Not Warm or Welcoming
In my experience with Dr. Amber Yee, she does not develop a good relationship with patients or at least me. She is not bubbly or very welcoming......maybe she is tired. That is needed by patients Doctor I have at Sutter Medical Foundation on Lone Tree, Antioch is far better with treatment and a warm welcoming engagement every time. Hope this helps
5.0 Rating
August 9th, 2013
Great Doctor
1.0 Rating
July 6th, 2012
She needs to work on her bedside manner
First time I saw her she gave me the most painful pap smear I have ever had, I was bleeding afterward and she told me it was normal although my other pap smears have not been like that ever. The second time I saw her was when a specialty doctor from far away suggested that I come with xrays. She was speaking sooo loudly both inside the office and outside the office at me. I understand maybe she was confused but you dont talk in that tone when you are dealing with a paients private matters and you don't embarass your patients. I don't know if my insurance acceped it but she also tried to charge my insurance an absolutely insane amount for the office visit. I would never trust her with my medical care.
3.7 Rating
April 6th, 2012
My husband and I have been happy with Dr. Yee. She has a very good balance of bedside manner and medical knowledge. As many people may know, not all Doctors posess both bedside manner and necessary medical knowledge and experience for proper diagnosis. Her medical staff could use a little fine tuning though. Came in the office to pick up paperwork, and receptionist was on a personal call, and remained on the call for about 5 minutes before actually helping me. I was the only person in the waiting room.
5.0 Rating
April 29th, 2011
Amazingly caring doctor and same goes for her staff! Best by far!
Dr. A.Yee and her staff are trully the best! She is extremely carrying, overall very involved and very proffessional! We give her 10 out of 4 stars! She and her team go out of their way to help and take good care of our 81 yr old mother who has a lot of health issues and tough situation to deal with. On many occasions, whenever we needed any kind of help/advise, the doctor herself and her team was always helpfull and went above and beyond to help us with whatever we need. We deal with more then 6 different doctors and their staff, but Dr.Yee is by far the best in every way with the care she and her team provide. Our mother and all of us (her family) are extremely happy and gratefull to Dr. Yee and her team. And it is really about team work in her office and that what makes it so great!
1.0 Rating
February 23rd, 2011
Not a good fit for someone with vague or hard to diagnose symptoms...
I have seen this doctor twice now, and she consistently doesn't listen to your reasons for coming in to see her. I find, instead of hearing what your health problems are, she interrupts you or zones out, and you walk out of her office wondering if you actually were helped or not. After two visits, she still hasn't listened to my main health concern or the symptoms that are causing so much pain. At one point, when she was trying to make a point about how 'all I needed to do was loose weight' and things would get "better", she drastically misquoted my weight to me. Which means she wasn't looking at the notes the nurse took just a few minutes earlier, but instead was reading off the notes from two months before. Disorganized.Put that together with a stressed out and unhappy office staff and you have a terrible Dr.'s office experience that doesn't do anyone any good.
1.0 Rating
January 20th, 2011
Dr. Yee was cold, & uncaring. I had to request bloodwork & never rec'd a report. I had some other health issues related to the bloodwork. Dr. Yee never discussed with me. Instead I was made to feel my symptoms & issues were in my head & I should go to a therapist. I have since found out that I had near-toxic levels in my blood making me ill. Those markers were on the blood work requested by me but Dr. Yee never discussed with me.
5.0 Rating
December 13th, 2010
PERSONABLE, CARING & PROFESSIONAL DOCTOR
I can't give Dr. Yee enough praise for the unforgettable care and medical assistance she has given to my parents. She was referred to us by a family member and the referrals just keep rolling in to many of our friends and family who, too, are desperate to find a physician they can count on to share their health care concerns. My Mother's previous doctor seemed uncaring, uneducated, non focused, unprofessional, unaccessible, etc. (I think you get my drift....) Amber Yee embraces her patients with a rare bed side manner not often seen in the medical industry and for that reason alone, we have referred and continue to refer our friends and family to seek her professional care. We are confident that each and every person who is in need of changing their doctor, or seeking a better physician, whatever the case may be, will walk away from their first appointment with the same positive and comforting feelings that we do every time we visit her. She truly offers such relief by simply showing she cares about my parents health care just as much as I do. She is prompt, sweet, thorough and most of all, accessible! When is the last time your doctor has returned a phone call you have made? Amber Yee's friendly staff are efficient, kind will provide follow ups, answer questions/concerns & most important, make certain you are taken care of as if you were one of her own family members. It has truly been a refreshing experience being one of her clients. I think she should change her name to "Dr. Amber YippYee!!!!" My sincere thanks to her and her assistant, Lyndsy, as well as the front desk personnel. I really love y'all!