Rate Now
Share Your Experience
Have you seen Dr. Amie Prough?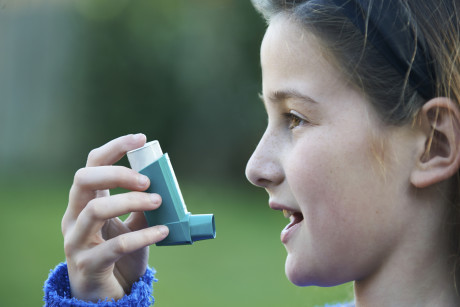 Childhood Asthma
Get the facts about childhood asthma, including the causes, symptoms and complications related to this condition.
22 Ratings with 10 Comments
5.0 Rating
February 4th, 2016
1.0 Rating
February 14th, 2014
We had our son at Edmond Integris (loved the experience) and Dr Prough was the pediatrician at the time and performed our son's circumcision. She came and got him and took him in for the procedure and one of the nurses brought him back. She never even dropped by to give us quick instructions on how to care for it. Although the nurses provided that info it would have been nice to hear from her, how we could keep it clean, how long it would take for the bell to fall off... etc. Followed up with our pediatrician and she said it looked great, but it did have me concerned for a couple days.
1.0 Rating
April 22nd, 2013
Thinks everything is a "virus"
Have had to see her 3 times when our usual pediatrician was out (we like her), but Dr Prough has always been unfriendly and completely certain she was right that my 2 year old had "a virus" even though the flu test was negative. My husband and I are RN's and have been for 15+ years and all we wanted was an antibiotic for a 2 year old with fever for 5 days and brown nasal drainage. She wanted us to get her blood drawn and X-rays done at a different facilty and that she would call us the next day. I told her I was finding a new dr and did within an hour. He was very receptive and open to the idea that maybe I know my child best. We got an antibiotic and are very happy with him! I know all about the overuse of antibiotics and super-bugs, and don't want to give my daughter something she doesn't need. But not every child's illness is a virus!!
5.0 Rating
November 30th, 2012
Best doc!
1.0 Rating
May 26th, 2012
Worst Dr on call!!!! Upsetted me more than giving me the comfort i needed as a concerned parent!! She assumed i should know the answers or should have had the same knowledge as she!!! She did say she was disturbed bc i had called her AGAIN about the same issue at 10pm when she was half asleep!! When im thinking "YOU ARE THE DR ON CALL!!!" She supposedly apologize for upsetting me and gave me a whole ordeal about her day.. Basically she said she had a bad day but then she said she wasnt excusing herself but explaining herself!! So are you sorry or not??? This has been the third or fourth time ive spoken to her over the phone (bc she has been the dr on call) about my kids but all times ive felt like she was rude and just ready to hang up with me!!! It almost seems like she geurpset bc she gets paged for some insignificant reason (our kids)!! Ive seen her once in her office bc my kids dr was not there on that certain day and wasnt too pleased with her either!! Shows no compassion!! Bottom-line she is by far the WORST Dr. ive ever met or spoken too!!!!The first time we spoke today she later explained on our 2nd conversation that she was at a dealership and thats why she got off the phone so fast... But thats why i called again bc she wasnt receptable on me asking more questions!! Worst experience ever with a dr overall!!!
1.0 Rating
April 14th, 2012
Very rude. Acted put out by questions and then condescendingly gave response as if I should have had the same knowledge. Glad she was the weekend on call pediatrician because if my baby ever has to be in the hospital we will not be accepting Dr. Prough's coverage! She may have the knowledge but with an attitude like that it is not worth it. Parents beware!
5.0 Rating
January 24th, 2012
5.0 Rating
October 7th, 2011
Excellent
1.0 Rating
March 3rd, 2011
Lawsuit filed aganist this doctor
1.0 Rating
March 2nd, 2011
If you want a doctor who does not care about providing a solution, no bedside manner for your child, refusing to provide medication when needed, rude to a concern parent then Dr. Prough will be a perfect fit for you and your child. The worse pediatrician I have EVER encountered! I guess that's what you get for 3 years experience. Parents BEWARE!!!!
5.0 Rating
February 9th, 2016