Rate Now
Share Your Experience
Have you seen Dr. Amiel Bethel?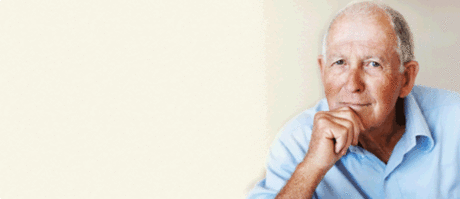 Parkinson's Disease
Get the facts about Parkinson's disease, including symptoms and how the disease progresses over time.
Quality Rating
Highly Satisfied
45 Ratings with 20 Comments
1.0 Rating
August 21st, 2017
Highly Aggressive and retaliates
I met this doctor in the ER after being given meds. He determined my condition. When I asked some questions, he became aggressive, gripping the bed rail, leaning over me and speaking in a derogatory manner. I had to ask him to leave. He then denied me further medical treatment from neurology or diagnostic tests.
5.0 Rating
November 22nd, 2016
5.0 Rating
November 22nd, 2016
5.0 Rating
December 21st, 2015
Dr. Bethel was excellent with explaining my condition. He was very patient and friendly. He made me feel at ease. This was my first visit concerning my issue with my back and I felt somewhat "uptight" while waiting too see him. He was referred to me by a former patient and a primary care doctor. I am glad I made the appointment. I feel comfortable with Dr . Bethel and will keep him informed concerning my back issue.
5.0 Rating
June 19th, 2015
Dr. Bethel is a very knowledgeable medical physician and I respect his opinion as to my condition. I am in the process of determining whether I will go ahead with surgery as we discussed. It is a big decision to make. Dr. Bethel's personality is extraordinary. I felt very calm and assured in his presence.
1.0 Rating
April 13th, 2015
5.0 Rating
April 12th, 2015
Retired teacher in HCPSS
Dr. Bethel performed my lumbar fusion in 2001. I have recommended many people to him since and will forever. He is a superb neurosurgeon and I have never had any problems with the fusion or any other area in my spine since. He is very thorough and caring. I would regard him as one of the best in the world.
5.0 Rating
October 21st, 2014
5.0 Rating
November 9th, 2013
Dr. Bethel has given my life back. I went almost a year always in pain pretty much living off pain medicine. He got the results of my mri on a Tuesday and had me scheduled to see him on Thursday. They scheduled me for surgery. It's been 12 weeks and I feel so much better. I'm able to do things instead of just laying around and I haven't needed any pain medication for months. I finally feel like my old self. I would highly recommend Dr. Bethel and his staff.
5.0 Rating
August 24th, 2012
best neurosurgeon in Baltimore
I tracked this doctor down after he went back to academic medicine and left Dr. Davis' group in Towson. Although Davis has been practicing for many years and is well known, I prefer Dr. Bethel, he has the best best side manner and, IMO, takes better care of patients than does Davis. I am a nurse and Dr. Bethel is the Top Doctor for spine and neck surgery!!
Doctor's Response
I am flattered by this comment, but Dr Davis is a close friend and mentor, and I learned much of my skill from watching his professional manner and patient care skills. I am grateful that I was able to work with him for such a long time, and would want him take care of any of my family members, without reservation.
SHOW
5.0 Rating
April 23rd, 2012
Highly Recomended
Dr. Bethel performed a microdiscectomy surgery for me back in 2001. Dr. Bethel did a amazing job. I was in terrible pain prior to the surgery. Post surgery-no pain while having a baby, running a half marathon, learning Krav Maga and lifting weights. Unfortunately, I have another spine problem. Back to Dr. Bethel I go with great confidence that I will once again be able to live a full life without debilitating pain.
5.0 Rating
January 28th, 2012
Dr. Bethel is AMAZING!
Dr. Bethel literally saved my Dad's life, following a stroke/brain hemorrhage. The entire experience, as you might imagine, was terrifying for me and my family. For the first three weeks, Dr. Bethel visited my Dad to check up on him every day, including weekends, except one (when his PA came by). Some days, he'd come by 2-3 times. He is in constant communication with the nurses/other physicians, and ensures that my Dad is getting the treatment he needs - even if he has to have harsh words with some of the other caregivers. It's obvious that Dr. Bethel is busy and in demand, but he stays and answers our questions - ALL of them - until we feel at ease. When he's with us, we feel like we're his only patients.And, his bedside manner is amazing. He never looked down on us or talked to us like we were idiots - unlike some of the other doctors who came by to see my Dad.I feel blessed that Dr. Bethel was on call when my Dad came into the hospital.