Rate Now
Share Your Experience
Have you seen Dr. Amir Bahadori?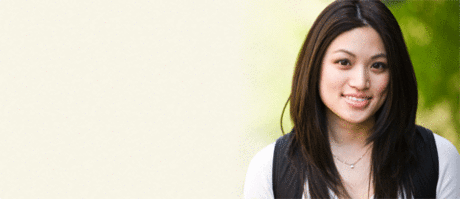 Birth Control
Get the facts about birth control so you can decide which type is right for you.
34 Ratings with 7 Comments
5.0 Rating
March 29th, 2016
1.0 Rating
January 9th, 2015
IMHO Bad Doctor
5.0 Rating
October 8th, 2014
there is no finer doctor!
i have been a paitent of dr b for a few years now.his gentle nature and vast knowledge of the medical field always makes me feel so comfortable in his office.he explains the medical nfo to me in a very clear manner.,so its easy to comprehend..his office manager maribel is so efficent and caring as well as his assistant kimberly. i highly recommend dr b if you are looking for a real professional medical doctor!
5.0 Rating
May 3rd, 2013
Best Dr! Has saved both me and my Mum
I found dr Bahadori about 12 years ago for my Mum. He has saved her life several times and saved mine. He is caring, attentive and knowlegable about everything. He always gives us his full attention. My Mum is now 79 with advanced Alzheimers and he does everything he can for her and for me as her primary care giver. If you want the best you have found him.
1.0 Rating
August 16th, 2012
IncompetentIncompetent
1.0 Rating
July 11th, 2011
He made my mother's last weeks miserable
Its been seven months since my mother died and her birthday is coming up. The last few weeks of her life, she said over and over that the way Dr. Bahadori treated her was not the way anyone in her age and condition should be treated. My mother was not a complainer and usually loved her doctors, but she was right about this one.I first met Dr. Bahadori when he hospitalized my mother, not because she was sick, but because (he said) it would be less stressful on her to be in the hospital for a couple days for needed tests. That was the beginning of her rapid decline, physically and mentally. Hospitalization was very stressful for her, and she was there for five days. Dr. Bahadori was unavailable for most of the time. At one point, my sister saw him standing outside Moms room, and he did not come in despite having been requested to.He transferred her to a rehab facility without consulting me, though I had her power of attorney. When asked why rehab, since she was not ill, he said he thought it would help her. He told my sister what a wonderful place this is, and it was only around the corner from his office so he could see her frequently.The place was horriblebad food, unresponsive employees, broken promises. When I was finally able to reach Dr. Bahadori after many fruitless attempts, he said Oh yes, Ive told them they need to improve so he knew all along how bad they were. I suspect he is getting kickbacks from the place. Dr. Bahadori came to see her only once, though she was there two weeks. Many times she asked why he didnt come, since the reason she went to that placetwice as far from my home as the one she originally wanted to go towas because he insisted he could see her more often. I took her home after two weeks (and neither he nor the place wanted to release her until they had gotten their 20 days of Medicare) and asked him why he had not returned to visit her. He said because Medicare only paid for one visit a month. That was an absolute lie, because she was there at the end of one month and beginning of another, so he could have come twice and gotten paid, and he had told her he would see her more frequently.Had she been in better health, we would have changed doctors, but by the time she left rehab she had no strength left to do so. When she went on hospice care, we decided to use their doctor, but she passed three days later.Dr. Bahadori did not return phone calls or visit in the hospital or rehab when he should have. His staff was consistently rude and impatient and set up barriers around him. He made my mothers last weeks of life more painful and heart-wrenching than they should have been. I would not recommend him to anyone.
2.0 Rating
June 5th, 2017
1.0 Rating
June 5th, 2017
5.0 Rating
February 4th, 2017
5.0 Rating
July 25th, 2016