Rate Now
Share Your Experience
Have you seen Dr. Amir Hamrahian?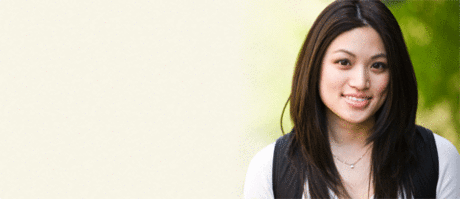 Birth Control
Get the facts about birth control so you can decide which type is right for you.
9 Ratings with 6 Comments
5.0 Rating
August 17th, 2014
Best Doctor!
5.0 Rating
June 9th, 2013
The BEST
After being diagnosed by my local endo and stating that I needed further envasive treatment, my local endo said that he did not trust the endo at my local hospital and sent me straight to the clinic where I was given an appointment with Dr. Hamrahian. I have been with Dr. Hamrahian since 2003, and he has always taken the time with me at all appointments, explained very thoroughly what was happening and why & what tests were being done. He even calls to check up on you in the evenings or weekends if needed. you can email him with questions or concerns and he replies promptly. I would HIGHLY recommend Dr. Hamrahian.
1.0 Rating
January 28th, 2012
clearly passing me on to the next "specialist"
not enough eval of clear endocrine problem presented w/pictures and medical anomalies; quick to recommend bariatric surgery vs. finding out what multiple tumors in the body are doing (including adrenal tumors, thyroid tumors, etc., hormonal imbalances, blood abnormalities); more worried about previous doctors in the system and 5 year old records vs. now; part of a big clinic system where no doctors cooperate w/each other and focus only on tiny piece of entire body system
2.3 Rating
October 30th, 2011
Pointless
Having ongoing, undiagnosed endocrine and hormonal issues I was referred to Dr. Hamrahian. He was was highly recommended as well as by a few others as "the best in this field and if anyone could figure out what's going on, it would be him." After my first appointment, he and his fellow seemed very interested and on board with figuring out what the problem was and felt strongly as to what exactly the diagnosis was even stating so in his final report. Although, nothing after that appointment... No tests were ordered, no follow up scheduled and I had to ask to get a follow up appt. The second appointment went much different. Dr. Hamrahian had talked with my past endocrinologist (whom actually stated "dismissed" me as his patient because "there was an obvious underlying issue causing everything, but I'm not the doctor to figure it out.") the day before my appointment. After talking with him, Dr. Hamrahian seemed to change his mind over his original diagnosis without a reason and again with no further testing or follow ups along with his overall attitude. He really did not seem concerned, sympathetic or caring at all. With overwhelming symptoms, tests and blood work coming back far from normal, I was still basically blown off with nothing more than more useless prescription drugs.
5.0 Rating
March 4th, 2011
One of the best!
Hearing the word "prolactinoma" was pretty scary. Hearing that the tumor was too dangerously located to be surgically removed was even scarier. Dr. Hamrahian exuded confidence. He carefully explained why he felt treatment with a Parkinson's med could be the answer. He was absolutely right! I would gladly recommend Dr Hamrahian to others.
1.0 Rating
March 17th, 2009
Personality & Bedside Manner Not Personable
Although coming highly recommended to me for Endocrine problems, after seeing Dr. Hamrahian on a few visits I would never go back to see him. The patient is on a different (lower) level than he, even more so if you are a female patient. Be prepared for excessive (and at time senseless) testing. Not a physician who walks "with" you the patient during the journey of this process. It becomes a frustrating and nerve wracking experience.
2.0 Rating
August 3rd, 2017
3.0 Rating
August 3rd, 2017
5.0 Rating
September 13th, 2014