Rate Now
Share Your Experience
Have you seen Dr. Amir Hanna?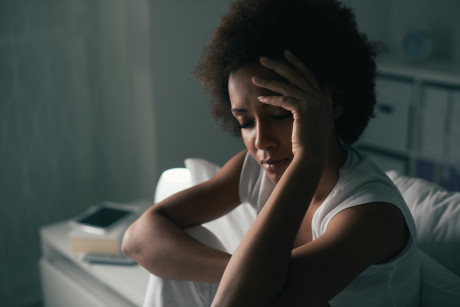 Bipolar Disorder
Get the facts about bipolar disorder, including the different types and symptoms of each.
39 Ratings with 20 Comments
5.0 Rating
May 2nd, 2017
Amazing Doctor
1.0 Rating
February 21st, 2017
Bad
1.0 Rating
November 10th, 2016
Is he even really a doctor
I went there for my 2 year old son... The office is so dirty i didnt want touch anything. He told me he had the check my heart beat because it effects my sons... then he asked me if my bra was too small. He typed symptoms into GOOGLE and asked me to read the results. ON TOP OF THAT!!! They sent a bill for the co-payment when I had already paid it in the office. DONT GO HERE!!!
1.0 Rating
September 12th, 2016
Doctor was more interested in his computer facebook activities than my treatment...the batteries in his blood pressure machine were dead and had to be replaced...his office and facilities are old and in severe disrepair...his staff are incompetent. This doctor should be brought up on license revocation proceedings. Do yourself a favor...look elsewhere.
1.0 Rating
March 10th, 2016
This very bad doctor. Did not listen to my taliking and was other patients interested...not good man... do not see him.
1.0 Rating
December 11th, 2015
AVOID!
Doctor Hanna did not listen to my problems during appointment...spent most of time surfing facebook or playing music on the laptop music. Does not believe in any type of pain medicine or treatments...spoke to me in foreign languages he knows I do not speak...got insulted when I said I wanted second opinion...I waited over 3 hours to see him and left very angry. His office is in an old run down house up stairs with no elevator and I have walking problems. Filthy carpets, dim lighting, broken furniture, no parking...stay away from this guy...he should be investigated by the state and his license revoked!
5.0 Rating
October 24th, 2015
Patient
1.0 Rating
September 26th, 2015
!!! WARNING !!!
!!! WARNING !!! Avoid this doctor at all costs. He disrespected me in more ways than I can ever write here, I usually waited at least 2 hrs. to see him, he surfs the web (facebook) during my appointment(s), his office is in an old house in a horrible neighborhood of Jersey City and is dirty, smelly, and is up two flights of stairs with no elevator (so if you have mobility issues...be forewarned). The carpets are filthy and need changing, the lighting is dim and antiquated, the furniture is broken and old. Dr. Hanna disrespects his staff, his patients, and is rude and vulgar. Its just an opinion but I felt like he enjoys abusing patients in some sick way. BE WARNED...hes a butcher, not a doctor!
1.0 Rating
August 2nd, 2015
My initial visit, I rated very poor, the place unclean, smell cigarette and waited 2hrs. I mentioned to my Pcp that Dr. Amir, kind of unprofessional (at 1st he told me many times that I'm beautiful-I said to him just treat me, during vital sign-Dr. pressing my chest 2x (I said to him, don't do that to your pt., isn't right), before my Ekg test, (he told me to undress next to him-I said no-way who say). At Emg test, (mostly he was surfing online, the test took more than an hr., and I turned to tire). Then Dr. A. asked his asst. to schedule me the next day for another test. Btw, my pcp advised to take a review since last yr.
1.0 Rating
April 15th, 2015
awful
1.0 Rating
August 19th, 2014
Do not choose this doctor
This is one of the worst doctors that you can think off staff and doctors don't care the are professional and Curtious to say I'm sorry we are running late after waiting for hrs. The only thing they care is money.
1.0 Rating
October 2nd, 2013
Patients Don't Matter
First and foremost, this doctor does not value either his patients or his career. He arrives over 3 hours late with irresponsible excuses, like: late due to traffic, hospital emergency (he's not a surgeon), family emergency and personal illness. Time management is one of the most important aspects of professional behavior, which he lacks. His office is disorganized, and his staff is either rude or feeble minded. They cover up is his lateness by pretending to call him. One of his offices (in Ridgefield, NJ) is not even a real office. It is a space he rents out to a dermatologists on his day off, and has not medical equipment to measure weight or blood pressure. When he finally gets there, he rushes patients and yells out to his receptionist to write down the patients conditions and treatment (talk about right to privacy). Needless to say, he is an example to his practice. How he still has a medical license is beyond me.