Rate Now
Share Your Experience
Have you seen Dr. Amitab Puri?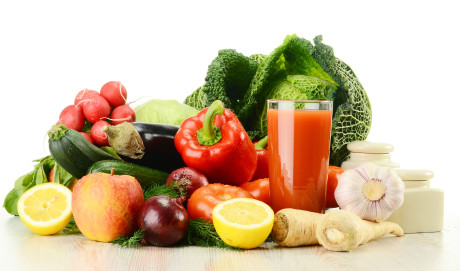 Type 2 Diabetes
Type 2 diabetes is a chronic disease in which your body is unable to maintain a normal blood sugar (glucose) level.
55 Ratings with 27 Comments
3.0 Rating
October 10th, 2016
Poor customer service from office staff
I think Dr. puri is extremely knowledgable, thorough and truly cares about his patients. his office staff on the other hand fails to follow through on requests and does not return calls. I had to call them over 10 times to get a prescription sent to the equipment provider for a replacement CPAP. they failed to do so, were rude and because my benefits year ran out without them doing their job adequately it will cost me an additional $750 to replace the unit.
1.0 Rating
September 26th, 2016
Not a happy Customer
I would not recommend this Doctor or his office to anyone! Always have to wait hours after a scheduled appointment to be seen (if you can get seen) and the Staff are not friendly or helpful. It took more than a month and some angry phone calls to even get the copy of my medical records that I paid "cash" for! And my records are not accurate.... Will not be going back to this office!! I wouldn't even give them 1 star....
2.0 Rating
September 11th, 2016
Dr might be good but staff needs training by someone other his wife.
On the last visit I waited an hour and a half before I was even called up to the desk to acknowledge that I had signed in. At that point, I was told to sit down and I would be called. Told receptionist that I had been there in plenty of time before my appointment and expected to be seen. I was. While getting weighed in the Drs wife was screaming at someone. No professionally in this office.
1.0 Rating
August 25th, 2016
See ya later
10:30AM Appt. Arrived at10:20, signed in, got called from the waiting room at 11:30AM! Put into a waiting room after brief BP and weight ck. It's 11:50 AM now, still waiting... This is my 4th time here, and this is basically the norm, not the exception 👎 Doctor came in at 11:55AM, spent a whole 5 minutes with me. My CPAP machine wirelessly transmits my data to the doctor everyday, so he had the info he needed. I likely didn't even need to come in unless there was a problem. He made a slight pressure adjustment, which I could have done from home with some simple instructions. No use complaining, the office mngr, staff, and dr's don't seem to want to instill a pleasant and listening attitude towards their patients or towards improving patient satisfaction. Will likely/hopefully be my last time here, pending transferring my care to another capable facility. Also, lots of folks complaining about their wait time, so it's not just me. Mostly old folks, (i.e., retired), so maybe they think they've got all the time in the world........:
1.0 Rating
July 1st, 2016
I have waited between 1 and a half hours to 2 and a half hours in the waiting room. I have spoken in 1 day to five different staff members. I wanted to order a sleep machine. I set up an account at a Health Care Center per their instructions but they never called in the order even though they said they would. I have asked for my sleep lab results several times and have not received them even though they have taken my fax number and my email and said they would send them. The office lacks leadership, organization and customer service. I ended up there because of my primary care Dr. If you have a lot of time to waste you have found the right doctor and office.
1.0 Rating
June 21st, 2016
Blah
Unprofessional rude unpleasant environment when i walked in the supervisor was yelling at the front desk staff ( on speaker phone) than the 2ladies were bickering at each other. I had 2 test done I've been here 3 hours and still I lobby. They trying to train yet have full lobby of patients. This is ridiculous get your staff trained properly. I thought this was fast pace work environment.. The attitude from front desk is unacceptable. And its not the first time I've experienced this from her. She is rude to everyone. I do not know how others can tolerate that kind of behavior
1.0 Rating
June 7th, 2016
I have been a patient of Dr Puri's since '08 and not only has he changed for the worse, he spends less than 5 minutes with me each visit, has been extremely rude( at one point began yelling at me using obscenities w/ my partner present) he falsifies documents stating that I was thoroughly examined when he doesn't even use his stethoscope.thus billing my insurance for frivolous things he did not do. I have multiple severe pulmonological issues that are not even addressed and his assistant is a much needed assett who is the only one who seems capable and compassionate. His staff leave constantly and they are told not to release records that legally belong to you. Be wary of Dr Puri.He orders many unnecessary tests to pad his pockets. notice his Maserati outside. the only adept employee he had just quit. The things he does will be brought to light and he needs to be investigated. Sick of Bad Doctors.....
1.0 Rating
May 19th, 2016
Find any other doctor not this one
Horrible office I saw Dr Puri screaming at his staff and a patient when he wrote inappropriate comments in his note about her then she came out screaming he had ripped the paper out of her hand and she called the cops for assault a horrible office and the other Dr Puri the female screams all day at staff I've been in there multiple times and never not heard screaming
5.0 Rating
February 12th, 2016
1.0 Rating
August 29th, 2015
Staff very, very, rude and talk about very confidential information on patients.
My first visit should have been my last. I was checked in 15 minutes before my appt. at my appt. time 2:30, I was called in the office at 3:20p.m. 7 seconds with the doctor. He said to come back and they would do blood work in case I have a blood clot somewhere or something else serious. I thanked him, made the appt. for today to go do blood work. They called me in 25 minutes after my appointed time. I was given some breathing test I knew nothing about and then sent on my way. At the front desk I told the lady that I think they gave me a test I did not need. She wiggled her hand at me and said "well, he ordered it". I said I thought I was to get blood work today and she said "because I did not pay the co-pay I could not get that work done" and sent me on my way. She really was about the rudest person I have ever come across. Then she proceeded to talk about the man ahead of me and said due to his condition (I will not say, cause it should be confidential) he won't be visiting their office again. He probably won't make it through the weekend and she giggled!!!!!!!!!!!
1.0 Rating
June 15th, 2015
Obnoxious and rude
My partner went to him with multiple issues...He sent her for a procedure to test for pulmonary hypertension but ordered the wrong side of the heart to be tested. Also given the symptoms she presented with he never ran the test for Alpha-One anti-trypsin whish he should have. Had he done so since she presented with all the symptoms, she would have been on the augmentation therapy sooner and her lungs would not have progressed as quickly as they had...As a result she went from no oxygen, to 2 liters to 5 liters within 6 months...When she confronted him about the wrong procedure he proceded to scream at her loud enough so all in the office could hear.
1.0 Rating
April 21st, 2015
Run from this doctor as fast as you can.
Nearby Doctors

Dr. Amitab Puri is similar to the following 3 Doctors near Tucson, AZ.

Dr. Mary Green

Occupational Medicine, Critical Care Medicine, Internal Medicine

Tucson, AZ 0.66 mi