Rate Now
Share Your Experience
Have you seen Dr. Amos Grunebaum?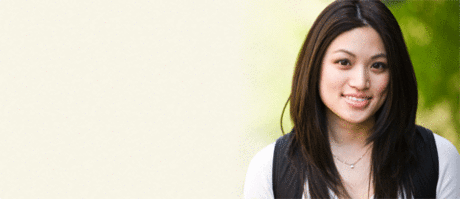 Birth Control
Get the facts about birth control so you can decide which type is right for you.
26 Ratings with 11 Comments
5.0 Rating
July 29th, 2015
We met Dr Grunebaum on my 7th week pregnancy. He made sure to have additional testing done by another department, without prior appointment, before giving us a more accurate answer. We got a negative answer but he was sensitive to our emotional state. He was very professional and did more than any other doctor I have ever seen, most likely knowing from the first test ,that he was not going to have us as patient. I would definitely recommend him and I will return back to his office in case I get pregnant .
1.0 Rating
October 13th, 2014
Doctor of the year?
He was very arrogant and brash doctor. After suffering from complication from giving birth, spending three days in ICU, this doctor was on call and the first thing he said was "Did you Thank all the Doctors" Why was there a need to say this? He never asked how I was doing and it acted like he did not care. All he wanted was me to acknowledge that I was very sick and that his team saved my life. This is a how a doctor of the year gets an award?
5.0 Rating
June 17th, 2012
5.0 Rating
June 4th, 2012
The Best OBGYN in America
2.3 Rating
April 11th, 2012
Not there in case of an Emergancy
5.0 Rating
April 15th, 2011
The Absolute BEST!
At first glance he might not seem to be the most caring doctor, but in fact it is the opposite. He is one of the most caring doctors out there. Dr. Grunebaum is one of the best doctors for a reason, and that he is one of the most concerned, caring and knowledgeable doctors when there is/might be a problem. If everything is ok, he just sends you along your merry way, if there is an issue, he will do everything in his power to make sure the babies will be healthy.He is easily contacted by email, even when he is half way around the world. Just book the appointment and the end product, a healthy baby or in our case, babies, is all that matters. He came to visit all of us (my twins), and he is the absolute BEST!! My healthy twins agree, even though it was a high risk pregnancy. Thank you for Dr. Grunebaum!!!
1.0 Rating
January 24th, 2011
Patients award for this Doctor? SHOCKING
How can anyone get an award as "patients doctor" when he doesnt even come to visit the mommy and baby in hospital? I am so thankful that he was not the doctor on call the day the baby was born... Even during my visits up to the pregnancy he was very casual and seemed v un interested.. more conversation about travels and holidays rather than the pregnancy. The other doctors in the practice was 1000 times better. I was very disappointed in him especially since he is supposed to be a high profile doctor.
2.3 Rating
March 31st, 2010
terrible bedside manner
he is very experienced and heads the dept, but he has absolutely no interest in you as a person. anything outside of routine, he is impossible to get a hold of and his answers are short like he is trying to get rid of you. he shows no passion to what he is doing and does not really care about you. at least that is how i felt. and his exams are very uncomfortable.
2.3 Rating
October 18th, 2009
Completely checked out!
He prefers to talk about his iphone app and traveling around the world rather than listening to my problems. Every visit, I get about 15 seconds on how I am doing. He tells me to email him with questions during my monthly visit and basically sends me home after making the sure the baby's heart is beating. that is it. that is all i get for monthly visits. When I do email him, I get generic responses such as "if urgent, go to the ER" or I hear back from a day later. At that point, I already called the doctor on call. He also does not take issues seriously. Thank God the rest of the practice is more caring than he is. He is counting on his reputation to date to get new patients. He is also not detailed oriented. He just does not care. He does not really focus on you as an individual. I personally would not be upset if he is not available when I deliver.
5.0 Rating
July 2nd, 2009
Top Pregnancy Doctor in New York
5.0 Rating
August 12th, 2008
Wonderful Personality and Experience
5.0 Rating
March 18th, 2017
Nearby Doctors

Dr. Amos Grunebaum is similar to the following 3 Doctors near New York, NY.