Rate Now
Share Your Experience
Have you seen Dr. Amy Cousins?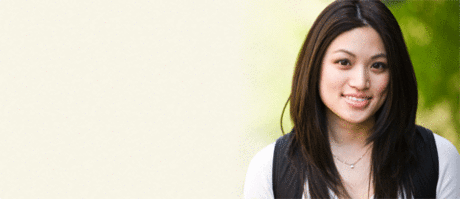 Birth Control
Get the facts about birth control so you can decide which type is right for you.
27 Ratings with 11 Comments
1.0 Rating
July 26th, 2016
Never Again
Horrible. The only good part of the service is getting a quick appointment to be a lab rat. No bedside manners. No meds for infection or bleeding afterward. Received two infections which when I called afterward, because they say to call, was rudely told was my fault. My doctor told me it was from unsanitary equipment. I am 33 and have had the same partner for 7 yrs. Now i am requiring a second D&C to finish what they did not do right the first time.I will also be tested for Hep C which is a wonderful feeling. Yeah right. I regret ever going to a com passionless place. ALSO it was like a dog pound, only with women. You are there 5 hours because of so many other patients, Then you are rushed in, given medications by a woman who is VERY nasty and rushed out. A procedure like this should not be rushed. I am convinced that these so called women don't care about anything but their paycheck and being in nursing myself they should be ashamed. Quite frankly, I STRONGLY recommend any woman who is considering this procedure to not only think twice, and when they do and still decide on abortion to please go somewhere else for their own health and well being.
4.0 Rating
July 15th, 2016
5.0 Rating
June 29th, 2015
Not As Bad As I Thought It Would Be
I was so nervous about getting an abortion. For one when I actually decided to call around and get an appointment in my hometown of Syracuse all dates were atleast 7 business days away and I was told it would take two visits in order to have my surgical abortion complete. I found Dr Cousins on google and they gave me an appointment in 3days. Before I arrived I read hundreds of surgical abortion experiences and it kind of scared me. But once I got to the office all of the staff were so friendly and comforting. When I finally went in the room for my surgery Dr. Cousins was very comforting and yet straightforward about what would take place. I wouldn't say she is a mean person but she is very stern which I feel is actually sort of helpful. The nurse that stands with you is so compassionate and wonderful and I am so greatful for her. I wouldn't say it was painful just very uncomfortable and it was over within what feels like 5min. When I went into the recovery area, again the staff was so nice and caring. They offered me crackers and ginger ale and even some to take home. I would recommend this place. The only weird downfall was that there were a group of protesters outside of the office. They weren't really aggressive and in your face but it would've been nice not to see them. But to whoever is reading this I want to let you know everything will be ok just take it a step at a time.
5.0 Rating
June 20th, 2015
5.0 Rating
October 29th, 2014
1.0 Rating
November 14th, 2012
Went to Dr. Cousins to have an abortion done. She made me feel very comfortable and confident in her work at first. After the procedure was done I was extremely nautious, sick and in pain. Saw her walk by me a couple times not once did she stop and ask how I was feeling. Her staff seemed more concerned about me leaving than my actual health. The doctor recommended that I take a cab home and return for my car later. I became extremely nautious and ended up throwing up. I continued to bleed and cramp for almost two weeks when I realized something was wrong. I made an appointment with my personal doctor and found out the procedure she did was incomplete. I called Dr. Cousins office to inform them of what was going on, most I got out of them was "wish you the best of luck." One of the worst experiences of my life.
5.0 Rating
January 25th, 2012
5.0 Rating
December 29th, 2010
I would surley reccomend Dr Cousins . Her entire staff was supportive and reassuring . EVERY question and concern that I had was answered . Though my time spent with the doctor was brief , I felt that she took all the time necessary to explain everything that would happen . I could not have asked for a more gentle doctor or a more caring nurse than the one that held my hand through the procedure .
1.0 Rating
September 21st, 2010
When I went into labor with my first, Cousins happened to be on call instead of my regular OB. I was the last patient on her shift before she went home, and boy did she take it out on me. She refused me an epidural when I asked and then screamed at me to "stop overreacting to everything" as I went from 5 cm to 10 cm in under an hour. It was truly an awful, traumatic experience. Just a nasty, nasty woman.
Doctor's Response
There must be a mistake because I do not practice ob, just abortion services. I am sorry about your experience but it must have been someone else.
5.0 Rating
February 25th, 2009
Caring and patient
I'm a 20-something professional who unexpectedly became pregnant. I called to make an appointment and the woman on the other end was soft-spoken, and reassuring. They made me an appointment, explained everything, and told me to call if I needed anything until my appointment. When I arrived on the day of my appointment, things went smoothly, and exactly as it had been explained to me over the phone and on Amy Cousins' website. There was a moderate amount of time spent in the waiting room inbetween the stages of the procedure, but it was filled with things to read, both fashion magazines and information provided about the procedure and soothing music. I had my significant other with me as well, so that may have eased the wait.I was called into the procedure room where a nurse held my hand and Amy Cousins sat down and genuinely smiled, explained the procedure to me gently, and asked if I had any questions. She then had me lay down and re-explained each step as she performed it. The nurse stood next to me at my head and talked me through it.Afterwards I laid in an oversized armchair under the watch of a nurse who provided juice, cookies, and reassuring words. I found the experience much easier than I had imagined, and completely unlike the other reviewer's.I would definitely recommend her to other women facing the need for such a procedure.
2.3 Rating
December 17th, 2008
Recognizing differences between women
Waited naked for 15 minutes. The physician's assistant (not Dr. Cousins, her assistant) & nurse finally arrived. When the cervix is numbed by a needle, I experienced deep sharp pain with every stick. I cried out & I was savagely snapped at & told that it wasn't about the pain but that I didn't want to have an abortion & I was having one. I was also told that I would scare the other women. I was 1000% sure that I wanted the abortion. My pain was completely ignored & I was told that the cervix has very little nerve endings as if to say I was lying about what I felt. I was crying and sobbing by the end of the procedure & ushered into the recovery room where I was badgered about taking birth control pills which I had already expressly explained why I did not want to take these. I was treated in a condescending and callous manner and I would not recommend this clinic to those looking for caring & compassionate staff who treat each woman with the unique attention that individual women need.
Doctor's Response
I am so sorry you had a negative experience. We do offer sedation and pain medications free of charge, but every woman has a different tolerance, and it is a difficult situation for many women, so I need to check to be sure it what you want to do. And we do want every woman to leave with a birth control plan or information they need. Sorry it felt like "badgering".
SHOW