Rate Now
Share Your Experience
Have you seen Dr. Amy Shaw?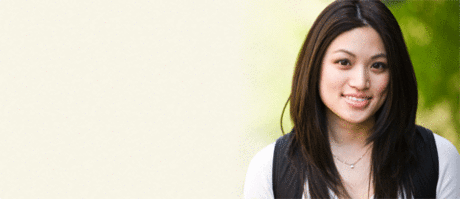 Birth Control
Get the facts about birth control so you can decide which type is right for you.
38 Ratings with 19 Comments
1.0 Rating
October 10th, 2016
AVOID AT ALL COSTS! VERY MONEY-HUNGRY!
My husband had an appointment with this doctor last year, had blood tests done and never got the actual lab results from the office (like other doctor's offices do). He got on a higher dosage for his hashimotos and was encouraged to schedule visits in the future. When we ran into financial troubles and cancelled his next appointment, they got extremely pushy. When his prescription ran out, he called in to get another refill (which other doctors have done with no question). They gave him the runaround, saying he was required to come in to get another prescription. When we told them we could not because of financial reasons, they agreed to fill the 30-day prescription but told us to look for another doctor, that they couldn't be our doctor without coming in. (CAN WE SAY MONEY-HUNGRY!!!) I understand going to get your blood checked/levels checked every once in a while, but this was just ridiculous! I highly suggest finding another doctor that isn't so restrictive. I should have trusted my gut when reading the other reviews about this doctor and her practice. I should have never gone there in the first place. STEER CLEAR!
1.0 Rating
February 17th, 2016
Looking for a different physician.
2.0 Rating
July 2nd, 2015
goes by the numbers! i called to say i was having chest pain (a symptom of too much synthroid) they told me my levels were "perfect" and my chest pain was unrelated to my thyroid....therefore i should go to the emergency room. they never called to see how i was doing either. i stopped taking the dosage and went back to my original lower dose. no more chest pain!!! makes me wonder why my synthroid dose was ever increased in the first place. i guess my levels werent perfect enough. sometimes it would be nice if the drs would LISTEN to their patients. Dr. Shaw was nice but that is not enough to make me stay. plus, her assistant is incredibly rude.
2.0 Rating
June 5th, 2015
Bedside manner good but not worth the repeated appts, bloodwork, and bills
I saw Dr. Shaw for the last 3 years for my thyroid disorder I've had 20 years now. I liked her as a doctor but my bills would be different each time I visited and she always wanted me to come back in every 8 weeks for another appt and more bloodwork. Who has the time or money for that? Seems like her diagnoses are guesses as to what will work for only 8 weeks out. I was used to getting a year's prescription with a yearly appt before seeing her. I would not recommend seeing her unless you have time and money to waste.
1.0 Rating
December 10th, 2014
This doctor needs to get educated on new procedures for thyroid disorders, I went to discuss a new procedure called ethanol ablation for thyroid nodules, which is now becoming used by more doctors in the US. this doctor just said have my whole thyroid removed which is totally unnecessary . She also ordered unnecessary blood test, only to get money, I wasted my time and my money going here. It is ONLY about making money and not about healthcare . She works for Heritage Medical Associates and this is big business, not about helping people.
1.0 Rating
April 15th, 2014
Dismissive, not interested
2.3 Rating
December 27th, 2013
No Help With Hashimotos
This is strictly a numbers Dr and doesn't seem interested in how you are feeling if your "numbers" are fine. She does not do comprehensive thyroid testing. She didn't want to test my T3 and kept insisting that my symptoms were not Hashimotos related. She sends you to a primary care physician even though ALL of your symptoms are in line with your disease instead of trying a different (nautral thyroid) medication. My symptoms have gotten much worse and I am on the search to find a doctor that will listen to me and get this chronic illness under control.
5.0 Rating
November 23rd, 2013
Awesome!
I made an appointment with Dr. Shaw several years ago because I wanted to know why my thyroid was bouncing up and down. I was able to get into her office quickly; that is why I chose her. I had not heard anything good or bad about her before my appointment. Not only was she detailed and spent a great deal of time with me, she suggested that she thought I had a Vitamin D deficiency, before I had the blood work that confirmed it. I will be going back to her for other issues soon, and I feel confident she can find out what is going on me now. Her nurse Cindy is just an awesome nurse; so friendly, puts me at ease and always calls immediately with test results. Amy Shaw is one of the most intelligent and smart doctors I have ever met, and she knows her stuff. I would highly recommend her to anyone who is having any kind of endocrine problems. I can't say enough great things about Dr. Shaw and her nurse Cindy! Awesome team!
1.0 Rating
February 19th, 2013
angry that symptoms were ignored.
Dr. Shaw should go back and learn follow thru! Dr. Shaw said she found a nodule on my thyroid, and despite all positive symptoms for thyroid issues, she did nothing, and did not follow up to see how I was continuing to feel. I found her dismissive and uncaring. I will not recommend her, nor will I ever see her again. Insurance carriers should administer surveys, so they know who to continue to keep on their lists. Truly a waste of med school!
5.0 Rating
November 26th, 2012
Excellent doctor
I am surprised to see any negative review of Dr. Shaw! She has held my hand through my thyroid cancer diagnosis and treatment and always has time to answer my questions. She calls whenever test results are abnormal and always returns my call within 24 hours (usually same day). Her pro-active approach to getting an ultrasound and biopsy probably saved my life. I would highly recommend her!
1.0 Rating
November 3rd, 2011
1.0 Rating
August 2nd, 2011
Dr. Shaw is the worst endocrinologist you can see. She does not respond well to any outside research the patient may do on their own, and she does not listen to anything you tell her about how you feel despite her smile and nods. She is strictly a "by the numbers" type physician. Once I was finally allowed to review my medical records after a very difficult pursuit, I discovered that she had been copying verbatim the same description of my visits each time for over 3 years. It was practically a form letter. Nothing I had ever told her had made it into my charts. Additionally, she prescribed the wrong dose of medication for my condition once, and despite three attempts to call her in order to correct this, she refused to speak to me. "Dr. Shaw does not speak to patients on the phone," is what I was told. When confronted about this issue during my next appointment in her office, she recognized the error but passed blame to her assistant. I felt miserable for four long weeks because of her mistake in choosing my medicine dose, and she was not willing to correct it. She is non-professional and non-caring. She should have her medical license stripped.