Rate Now
Share Your Experience
Have you seen Dr. Anamaria Apoltan?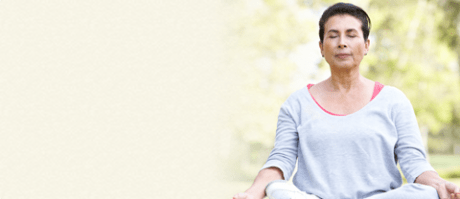 COPD
Get the facts about chronic obstructive pulmonary disease (COPD), including symptoms and complications.
42 Ratings with 21 Comments
1.0 Rating
October 10th, 2015
Horrible bedside manner.
1.0 Rating
August 4th, 2015
Dr. Apoltan used to be a great doctor. She was very attentive and engaged with her patients. Over the last few years this has TOTALLY changed. The wait time is always over an hour, usually about an hour and 45 minutes. While waiting in the exam room you can hear her making personal calls. At my last appointment, when she finally rushes in to see me, she texts throughout the appointment, didn't address some serious medical issues and then was annoyed when I asked questions. She spent about 3 minutes with me (after waiting for almost 2 hours), then walked out of the exam room without even addressing why I was there. The nurse assistant then said "what am I doing with her?" to which Dr. Apoltan replied, without looking up from her cell phone, "just schedule a follow up". No refills on the preventive meds I take, no care or concern about why I was there. And then she billed me $250 for that 3 minute appointment. I think at this point she is just packing in patients and ripping them and the insurance companies off. I would not recommend Dr. Apoltan as a health care provider.
2.0 Rating
July 7th, 2015
Very Smart - Very Disorganized does not listen
No doubt that Dr. Apoltan is a smart doctor. But smart does not always get it when you are in the waiting room for a 1/2 hr, then put in the patient room for another 1/2 hr when there are no other pt's there. She is not organized and is always busy running around doing what I don't know. I never get calls backs when I call for something. I had a yearly physical, she never had me take my clothes off, did a quick ck of my pulse, heart rate, pulled my pant leg up a little said ok no swollen leg. Then proceeded to ask me several ? from a ck list. That was my physical, and I am a sick person on top of all this. I left her once and I am about to leave her again. Smart does not get it when you are not getting the proper attention !!! also there have been several times when their phone is out of order when have you ever seen this at a doctor's office !!!!!!!!!!!
1.0 Rating
February 13th, 2015
1.0 Rating
December 29th, 2014
3 hour wait. Literally.
I arrived 15 minutes early for my yearly check up. I waited an hour and a half in the waiting room. When I said something to the rude receptionist (I think there is only one there, who has been there forever) she brought me into a waiting room where I waited another hour and a half. Total of 3 hours. Dr Apolton was on personal calls and got coffee in the meantime. It is unacceptable.
1.0 Rating
December 20th, 2014
Unhappy
After twenty years of vitamin b-12 shots and anemia my mother was told she could not have them anymore because the dr read a Canadian article that B-12 causes colon cancer. Really? Was my mother's anemia magically going to disappear? And why hasn't any of our other doctors read this article? Not to mention, she screamed at me when I questioned this listing off all of her credentials as if that was of any relevance to my question.
1.0 Rating
September 11th, 2014
patient
DO NOT DO WEIGHT LOSS PROGRAM. Dr. Apolton bullied me into "her" weight loss program with a nutritionist that is not employed by her. She charged me a very large fee for a 'weight loss clearance' that I did not even need in order to see this nutritionist. When I confronted her about it, she said I would get a refund and 6 months later, I have yet to receive one. She is extremely mean and all she wants is your money. DO NOT GO TO HER.
1.0 Rating
August 13th, 2014
More interested in her personal life
Would not refer her to anyone I love! She spends a lot of time on the phone w/personal calls while you've been waiting, then berates you that you may have been late. She will then give you less time to make up for other patients. If you question her on a rather timely mistake that caused you to go to the hospital, she becomes combative. Dr. Apoltan is very forgetful, she doesn't remember to give you the prescriptions or send you send you on the tests she told you about, for what ever reason she may come up with. You may remember it after you leave because another appointment was trying to be made. She also makes appointments, rather than sending you to a doctor that might be better suited to handle the situation. I realize there are cases when you re required to see your primary doctor first, but not in all cases. I feel there are times when she is just looking for people to bring into her office, there have been several time when I have been called & told I had an appointment, when I had been just there, or really didn't have an appointment. I feel she is more concerned with her personal life and she should live that first & then maybe look into LATER someday, open another practice!
2.3 Rating
March 2nd, 2014
Self involved
5.0 Rating
September 2nd, 2012
splendid
This hasd been a very nice surprise ,The office is full of staff with enthusiasm,the doctor herself is a breath of frwesh air!She is interested,enthusiastic, upo to date,dynamic!The wonderful connection that is formed between the patient and the doctor is something you thought it does not exist anymore!She listens,is very compassionate,connects with you!Love it!
5.0 Rating
June 3rd, 2012
very nice office,great doctor,professional staff
5.0 Rating
April 25th, 2012