Rate Now
Share Your Experience
Have you seen Dr. Andranik Howhannesian?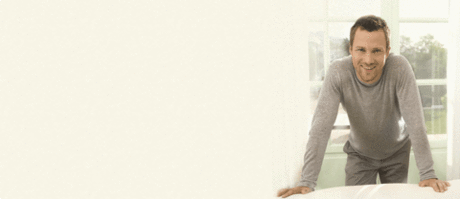 Erectile Dysfunction
Get the facts about erectile dysfunction (ED), including the conditions and medications that can cause it.
49 Ratings with 13 Comments
1.0 Rating
August 28th, 2017
Unprofessional Staff
Worst experience with medical care in my life. While Dr. Howhannesian was unfriendly and abrupt, he seemed knowledgeable and ordered follow up testing. Unfortunately, his staff undermined him and the medical care at each stage. I had the tests, but unable to get results from his staff or have any follow up. Spare yourself the suffering and seek care elsewhere.
2.0 Rating
October 14th, 2015
Worst experience going to this doctor. A very arrogant man. Hr bearly wanted to listen to what I had to say, like I was talking about when I explained my symptoms of what was going on with me. If I hadn't of called the office for my test results, after waitin a month and a half I don't think they would of called. I wouldn't recommend anybody to go ro this Dr. for anything. He might have a lot of experience,but he definitely had a horrible bedside manner. A very uncaring man.Staff was okay and very long wait time. I wouldn't go back here if my life depended on it. Thanks for nothing. I I so sorry I wasted my time coming here. I found a better caring dr. and I happy and getting better.
1.0 Rating
September 23rd, 2014
Recent visit
5.0 Rating
October 3rd, 2013
Great DR
5.0 Rating
October 1st, 2012
5.0 Rating
September 14th, 2012
Dr. H has been my urologist for laser removal of kidney stones on three seperate
5.0 Rating
August 28th, 2012
No problems
I'm quite surprised at the negative posts here. Dr. Howhannesian has been kind, understanding, knowledgeable and friendly. The office staff has been courteous and I've never had a problem getting an appointment.
5.0 Rating
July 29th, 2012
I'm a new patient
After a catscan revealing a large tunor I was forced to find a Urologist IMMEDIATELY and ONLY Dr. Howhannesian was able to see me that day. I was worried by some of the reviews I read online waiting to meet him, but I found them all false so far. He seems intelligent, caring and straight forward. I'm praying he is the Angel I need right now to help me.
5.0 Rating
February 27th, 2012
i recommend dr h
i've gone to dr h for years. i find him intelligent, knowledgeable, professional, and i highly recommend him. frankly, i was shocked by the criticisms i read here. my experience with dr h is very good. the fairlawn office is hectic and i've had mixed experiences with the staff there: sometimes they were rude, other times ok. i think they need some training in customer relations. but dr h has always been professional and courteous to me. i went to the mahwah office 2x and the staff were better.
1.0 Rating
October 11th, 2010
I have known Dr. Howhannesian for many years and I noticed a significant deterioration in his attitude, skills, patient follow, courtesy, politeness etc. As much as visits with a urologist do not belong to life's finest moments, patients should expect more professionalism, understanding and especially follow up which this office lacks
3.7 Rating
April 2nd, 2010
somewhat removed
I've had two biopsies and felt that the second one was performed too soon after the first. Communication has been good.The doctor isn't an especially warm person, but spends the time and answers questions. Isn't especially open to ideas beyond his own, but that might be either confidence or arrogance. Hard to tell.
1.0 Rating
October 23rd, 2009
Never again!