Rate Now
Share Your Experience
Have you seen Dr. Andrea Ashby?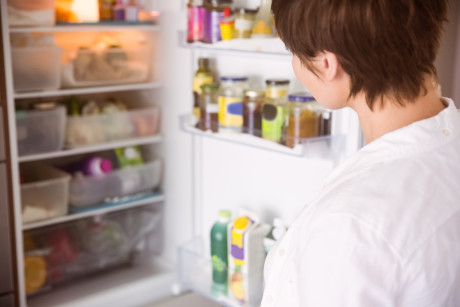 Binge Eating Disorder
Get the facts about binge eating disorder, including symptoms, causes and related conditions.
28 Ratings with 12 Comments
1.0 Rating
March 18th, 2015
Terrible, terrible Doc
This doctor was a miserably experience from beginning to end. Avoid this woman if you have any sense of thinking for yourself, or even if you want to discuss treatments options. She wants you to treat her as God, and you are her lowly dominion. She managed to find a mini-version of herself as her front desk person. This young woman spewed out attitude and condescension as artfully as Ashby. Fact is, Western Medicine is a "treatment" model not a healing model. Seems to me that Ashby should just accept this instead of letting arrogance blind her to the fact that she is not a healer. In fact, she was detrimental to my health because she let her personal feelings affect her care for me. Avoid her and preserve some of your life quality.
1.0 Rating
September 25th, 2014
Terrible, terrible Doc
This woman is rude, she yells at you for questioning anything. She is late (sometimes 45+ minutes late, she wasn't even in the office. When she arrived, she spent five minutes laughing with her secretary about her outfit before coming in to see me). Complete disrespect. She gave me several meds that made me worse, she refused to change my thyroid med from Armour (I was allergic and having major flare ups with my Hashimoto's) to Naturethroid. Finally found a fabulous Endo (which she told me not to go see) that allows me to adjust my meds according to my symptoms. This woman is a piece of work. The kind that can dish it out but not take it. She even screens what patients she will take on. Probably to see if they won't disagree with her. Go elsewhere. You've been warned.
5.0 Rating
December 23rd, 2013
Three generations
1.0 Rating
June 15th, 2013
Doctor had rude and arrogant bedside manner. She was extremely late each time I visited. Unbelievable verbal rudeness and disregard. She ordered tests without my consent and knowledge for services not covered by my insurance, and now I'm stuck with a bill for over a thousand dollars. Even her own staff was perplexed as to why she utilized testing facilities and services they weren't familiar with...very strange, indeed. Now I have to go through the major hassle of fighting the insurance carrier to cover these bills. The doctor could care less and rudely dismissed my questions about my bill.
3.7 Rating
November 26th, 2012
She is an acquired taste. I get on with her very well but she can be very brusque and blunt, which I know some people find hard to take. She does not take kindly to being questionned or contradicted and is extremely intelligent so doesn't suffer fools gladly. She has a great sense of humor. Being a one-woman show can make her availability limited and she is yet to come into the 21st century vis a vis email, computerized records etc.
5.0 Rating
August 16th, 2012
Great doc. Solves problems.
Dr. Ashbey is a great family doc to me. After years of struggling with (unknown to me) thyroid problems, she was able to help me with a single perscription. She uses very advanved blood labs. She has an opionated attitude alright, but that's ok, I can handle it. She seems to have trouble keeping her staff for whatever reason which is sometimes annoying, but it has been never an issue that a phone call cannot solve.
5.0 Rating
August 4th, 2012
Caring knowledgable intelligent doctor
2.3 Rating
June 7th, 2012
Profile is not true and billing practices are terrible
We picked Dr. Asbhy because her profile says she speaks French and that is my husbands primary language. When I mentioned that on my first visit she admitted she doesn't speak fluid French so it would not help during an appointment. You should not be able to list a language on your professional profile if you can not use it professionally.Also every single time there has been billing issues because things are not listed correctly. I even had to explain to the receptionist what "preventative" meant.Also the doctor perscribed a drug one time and the next time I went in it was not even listed in my chart anywhere.Bad organization and misleading information. I would not recommend this doctor to anyone.
1.0 Rating
November 7th, 2011
The worst family doctor
1.0 Rating
November 7th, 2011
Does not listen....
5.0 Rating
July 3rd, 2009
She actually listened
After years of hoping from doctor to doctor trying to find one who really listened to my problems, I found one. I'm sure the multiple issues I have had to be intimidating but she spent an hour listening and questioning and is willing to start helping me get my life back. The first doctor I have found who agrees wih me that a long ago poor decision to have weight loss surgery is probably behind most of my ills. I am so looking forward to working with her.
Nearby Doctors

Dr. Andrea Ashby is similar to the following 3 Doctors near Lafayette, CA.