Rate Now
Share Your Experience
Have you seen Dr. Andrea Capalbo?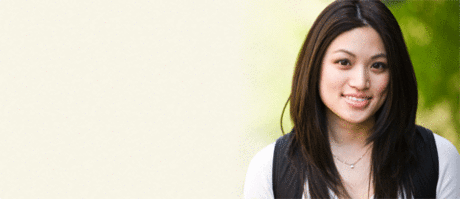 Birth Control
Get the facts about birth control so you can decide which type is right for you.
24 Ratings with 12 Comments
5.0 Rating
August 8th, 2016
3.7 Rating
July 23rd, 2013
Good doctor, a bit short on time
Dr. Capalbo is compassionate and, I think, thorough. Her office runs extremely late. Also, and perhaps more importantly, she did not call with test results but instead sent them via USPS mail, and did not call to follow up. IMO, the personal touch is a nice-to-have -- the quality of her professional work is more important than how nicely she delivers the results -- but it would have been nice to hear results from the doctor herself, or even a nurse -- and not a printed letter.
5.0 Rating
February 13th, 2013
A compassionate, approachable doctor
1.0 Rating
December 12th, 2011
A visit will take two-three lunch breaks combined and a lot of patience
I was supposed to be the very first patient one day at 9:45, but was told without apology that the doctor would be 45 minutes late. I take it in stride and wait. I get vital-checked in 45 minutes and am told to change as I will be the very first person the doctor sees. I wait there half-naked for another half-hour until 11 AM and I finally poke my head out and ask if the doctor is in at all and rightfully complain that I've been sitting there half naked for a half hour after waiting 45 minutes. She comes in, after a total wait time of an hour and twenty minutes, like nothing's wrong. She's always very nice but after over-an-hour wait, she should've been apologizing profusely. What took her that long to actually perform on me, I have no idea. I just know that it's unprofessional to have taken her sweet time like that. There went my whole morning. Also, I was told I would get a follow-up call with results within two weeks. After three weeks, I called for results myself and don't get actual results until two days later. I don't have such patience, especially considering the tardiness, outdated instruments, nonchalant staff and doctor. I will be going to another OBGYN for my upcoming paps.
2.3 Rating
March 15th, 2011
5.0 Rating
January 26th, 2011
1.0 Rating
November 22nd, 2010
5.0 Rating
April 4th, 2010
THE BEST GYNO AROUND
Dr. Capalbo has been my Gyno for 20 years; she saved my life twice; she delivered my precious baby; she is a wonderful smart giving person and I recom ...
2.3 Rating
July 11th, 2009
Nice doctor but terrible staff
I agree with most of the above posts. Dr. Capalbo is a nice caring doctor but her wait time is a bit ridiculous as well as her staff ( Front desk mostly) who have a bit of an attitude problem. The african american girl should be happy she has a job in this economy and not seem annoyed when the patients approach the desk. I moved to NJ so I am no longer a patient
1.0 Rating
May 29th, 2009
new patients - find someone else
If you're a new patient, don't even bother with this Doctor. I'm sure she's nice as a person, but her office clearly does not have the capacity to take on any more patients. She canceled my 2nd appt, then on the rescheduled one her staff left me sitting in the exam room naked for 45 minutes, and the doctor was not even in the building yet. I will not be returning to Dr. Capalbo, and I would advise you to choose another doctor.
2.3 Rating
October 8th, 2008
Very disappointed
I have to say Dr. Capalbo as a person seems to be really nice, but as a doctor it leaves a lot to be desired. I think the main issue is the way her office is managed. She is overbooked, making the waiting time disastrous (over 45 min) and the actual doc- patient time minimal (10 min), leaving very little time to get any explanation of your current medical condition. Her office is really ugly and her equipment outdated, plus she outsources everything (labs, ultrasounds). All in all I was truly mesmerized to see she still has patients and she is still in business.
1.0 Rating
August 14th, 2008
would not go back
I was unhappy with Dr. Capalbo for a number of reasons. 1) I am used to my drs. wearing a white lab coat, looking very clean, and her appearance did not instill confidence in me. Plus the room I was in was somewhat dark, dingy, and had a huge water stain over the exam table. Didn't convey an appearance of cleanliness, which I prefer. 2) She insisted that I take either an STD or HIV test (can't remember which it was) even though I told her I had already had one and had been only with my boyfriend since. She said she even requires Nuns to take them. I felt like it was a reason for her to bill for more. Was not impressed, and felt very uncomfortable overall.
Nearby Doctors

Dr. Andrea Capalbo is similar to the following 3 Doctors near New York, NY.