Rate Now
Share Your Experience
Have you seen Dr. Andrea Lamberson?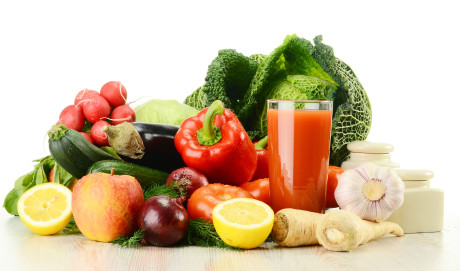 Type 2 Diabetes
Type 2 diabetes is a chronic disease in which your body is unable to maintain a normal blood sugar (glucose) level.
Quality Rating
Highly Satisfied
30 Ratings with 12 Comments
2.0 Rating
January 15th, 2016
Have always like this Dr but recently had several problems. I asked for a specific lab to be checked due to smthg I am always deficient in, but she forgot to run it. Same thing happened w/another family member. I had a test made there. Never got a call back. I had to call & Nurse said it was bad & had to go see a Specialist next morning. Went to see Specialist that took up.my whole day & it eas discovered that Dr. L had looked at a test result from 3 years prior & nothing was even wrong with current test! Asked to talk to Dr L & they refused. No apology from her. Also billing has not been done correctly due to improper codes by Dr L. Will not be going back. Beware
5.0 Rating
March 30th, 2015
Very caring and thorough physician.
3.7 Rating
March 18th, 2014
She sets down to talk with you. She hears what you say. Dr. Lamberson follows up with what you say. Nurse are great. Appointment can be made for next day. You check in for your appointment and go right in. Tests come back in timely manner. And Dr. Lamberson follows up with how the prescription she wrote worked.
5.0 Rating
April 26th, 2013
5.0 Rating
February 23rd, 2013
5.0 Rating
November 15th, 2011
Love Dr Lamberson
Dr Lamberson is an excellent doctor! I've been to several doctors over the years for trouble with indegstion. Dr Lamberson is the first doc to investigate my pains further and find that it was my gallbladder and not indegestion giving me horrible pains all day and night. Within the week I had an appointment with a surgeon and my gallbladder removed. All the pains that I used to think I was stuck living with have been eliminated. Since my surgery I've had no chest, stomach, back or shoulder pains. My quality of life has is greatly improved thanks to this doctor!
5.0 Rating
November 14th, 2011
3.7 Rating
August 15th, 2011
Dr. Lamberson has a wonderful bedside manner. However, I once showed up for a scheduled appointment on the wrong day, and was told by a front office staff member (audibly in front of a waiting room of patients)that I was just there for a Prozac refill anyway. How rude (and illegal) to inform the other patients what medication I take!! Again, although I really like Dr. Lamberson, anytime blood work is done, I have to call several days later to ask for results when I was told to expect a call from them.
5.0 Rating
August 1st, 2011
I'm surprised to see the negative reviews of the office. I've been going here for four years and have never had a negative experience. I love Dr. Lamberson and all of her staff. She's knowledgeable and very caring and professional. I've seen nothing but friendly staff as well.
1.0 Rating
May 16th, 2011
very disappointed
She misdiagnosed me years ago causing much stress & pain. Last week I started having severe chest pains. I could not get an appt. for 2 days. She ran EKG which showed nothing, then went on to tell me about her own health issues. EKG's are not a solid source in determining heart problems I've since learned. She ordered a stress test which I did along with echocardiogram. I asked tech how I looked & they said she has a strict policy of not speaking to patients. After 3 days I had not heard from her, I called office & was told to get results myself & fax to them. I called & they said they had already been sent. I called Lamberson back & was told she took the afternoon off & she'd call me in morning. I never got a call so I called at lunch, their office closes at lunch, left mssg & was not called back. I have a strong family history of heart disease, am still in pain, am scared and beyond frustrated. I will be finding a new doctor & will not recommend this doctor.
5.0 Rating
February 18th, 2011
3.7 Rating
August 18th, 2010
The doctor is great; staff....not so much.
Dr. Lamberson is a very caring doctor and very easy to talk to. However, the office itself appears to be unorganized and poorly run. They are not especially courteous or professional at the check-in window or on the telephone. They frequently allow pharm reps in while patients have been waiting in the waiting area well past their appointment times. They are often absent from the office completely, and the doctor has to do it all, including calling patients in from the waiting room. They fail to follow-up with bloodwork results...I have always had to call for my results, even though the nurse tells me she will call me. On several occasions the doctor has told me her staff will make an appointment for me with a specialist or have the specialist's office call me, but they have yet to follow through. All of this has given me an uneasy feeling about Dr. Lamberson's practice, and I am considering changing doctors. If I do, it will not be because of the doctor, but because of the people she surrounds herself with. I think you would love Dr. Lamberson. You just have to decide how important these peripheral issues are to you.
Nearby Doctors

Dr. Andrea Lamberson is similar to the following 3 Doctors near Birmingham, AL.