Rate Now
Share Your Experience
Have you seen Dr. Andrea Pezzella?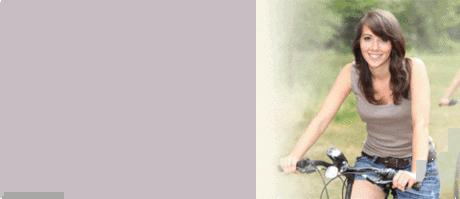 Endometriosis
Get the facts about endometriosis, including symptoms and parts of the body that may be affected.
27 Ratings with 13 Comments
1.0 Rating
November 18th, 2016
this dr. should not even be called a dr. she made a holly mess for me i have had to go to another dr. and have all she did undone because she had the sling so tight that my urine was backing up in my kindeys to tjhe point i counld not even go to the bathroom,now its been 2 months since my sugery and i am having to start over.
1.0 Rating
November 18th, 2016
5.0 Rating
February 22nd, 2016
Excellent Experience
From the moment I arrived at Southern Urogynecology, I felt secure in my decision to come there. I was greeted by a warm and friendly staff, who went above and beyond at helping me fill out my paperwork and explain what would take place at my visit. Dr. Pezzella and her clinical staff were warm, caring and listened patiently as I explained my history and what I was currently experiencing. I feel completely confident with the plan of care she has initiated. I wish all practices could have the compassion and warmth that I experienced here.
5.0 Rating
November 19th, 2015
5.0 Rating
October 20th, 2015
Competent and efficient
1.0 Rating
April 20th, 2015
Update......After finding a very experienced Urogynecologist,he informed me that the mini sling Dr.Pezella was going to use for me should never ever be used in a patient who has already had one failed sling.He said the mini sling has not been tested enough.He told me that had I gone through with it,I would have been very unhappy with the results.I'm not writing this to try and make Dr Pezella look bad....I want to try and help other patients who may be considering seeing her.
1.0 Rating
March 26th, 2015
Poor quality of care
A close family member recommended Dr.Pezella to me...she warned me "They are not very friendly" When I walked in their door the very first time the receptionist put her finger up in the air and said "I'm on the phone with your insurance company right now" After she hung up she proceeded to ask me a million questions ....about my symptoms and my insurance....there were probably 10 people in the waiting room.The receptionist insisted that my insurance was being canceled the next week....She finally called BLue Cross again and asked !! .I was 8 days from surgery when the receptionist called me at home and AGAIN said my insurance was getting canceled.... Then told me they would want $2200 down....that was the straw that broke the camel's back....Too many red flags....I cancelled the surgery and in the process now of seeing another Urogynecologist.
3.7 Rating
December 28th, 2014
Great Dr!
1.0 Rating
October 1st, 2014
Worst Doctor Ever
Terrible bedside manner. In 45yrs I've never encountered anything like it. She constantly rudely interrupted me so she never got complete details. When I was answering one of her questions she said, "Do you want to treat yourself or do you want me to treat you?" I have a high deductible so I pay for all my medical care, which I am fine with. But if I am going to pay a specialist, obviously I want their professional opinion. She scheduled me for surgery in which she did not tell me the risks or possible side effects. When she did a recap a couple of things were not correct and I started to tell her but she just kept going (so they are incorrect in my chart now). She was so rude I wasn't going to try as it seemed she needed to speak more about my experience than I did. I cancelled the surgery appointment as no one needs a doctor like this. I went to her with a very painful condition. I cried a few times just talking about it. Although she did prescribe a pain cream which I hope works she did not prescribe any pain meds and when I asked about them she said she didn't like to prescribe them. She could easily look up any patient's prescription history on the PMP website to be sure you're not an addict but she doesn't care either way.
1.0 Rating
July 28th, 2013
TO WHOM IT MAY CONCERN: I am not pleased at all with Dr. Andrea Pezella, Urogynecologist. She was referred to me by my Primary Doctor. Her "bedside manner" was very cold and unattached. She did not give me the correct diagnosis of what my health issue is which is RADIATION CYSTITIS from having to take 5 weeks of Radiation 11 years ago by another "Slack" (OB GYN Frederick Thompson) doctor in Lexington County who had prescribed ERT (Estrogen Replacement Therapy) to me that I took for over 10 years before I developed UTERINE CANCER! What I am dealing with now is the cause from Dr. Frederick Thompson going up on the strength of the PREMARIN dosage, but NOT going up on the strength of the PROGESTERONE I was taking in conjunction with PREMARIN (made from pregnant horse pee!!) Therefore, I had EXCESSIVE CELL GROWTH in my uterus because the PROGESTERONE WAS NOT strong enough to allow my uterus lining cells to shed from my uterus each month!!! THEREFORE I GOT UTERINE CANCER!!!!! What I am dealing with now is the results of "sloppy unprofessional care" from Dr. Frederick Thompson and now I am getting sloppy care from Dr. Andrea Pezella!! I am now working on getting a referral to the MAYO CLINIC in Jacksonville, Florida ASAP!!
1.0 Rating
November 2nd, 2011
unprofessional
Dr. Pezzella acted in a very unprofessional manner after examining me when she began complaining that she was "tired" of a certain doctor's patients being referred to her for her to fix his problems and that she didn't want to deal with his patients.She complained that he was a peer of hers and she didn't know how to approach him about his former patients.
Nearby Doctors

Dr. Andrea Pezzella is similar to the following 3 Doctors near West Columbia, SC.