Rate Now
Share Your Experience
Have you seen Dr. Andreas Maddux?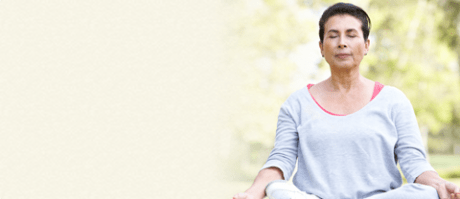 COPD
Get the facts about chronic obstructive pulmonary disease (COPD), including symptoms and complications.
35 Ratings with 12 Comments
5.0 Rating
June 20th, 2017
The complaints MUST be another Doctor
5.0 Rating
November 22nd, 2016
1.0 Rating
April 30th, 2015
The Worst!!
The absolute worst experience I have ever had with a doctor's staff and a doctor's egotistical attitude. His ego is like no other and he is only in it for the money. If you alert him about his staff's incompetency even in a nice way.....he will have them write you a letter and drop you as his patient with no explanation. I mean...look at all of these less than stellar reviews. These people aren't making this stuff up.
5.0 Rating
March 27th, 2015
5.0 Rating
January 14th, 2015
I've never had a problem
Reading so many negative reviews is a mystery to me. I believe most of the problems are with the people complaining not Dr. Maddux or his office and staff. I have been using him for close to two years now and absolutely love him. I always get the appointment I want, I never have to wait 2-3 hours like with other doctors and the best of all Dr. Maddux doesn't sugar coat anything. He was able to safely take me off several prescriptions I didn't need to be taking and also diagnosed a condition that other doctors had overlooked for years. So if you want to be babied and told everything is going to be okay go to another doctor but if you want a great doctor see Dr. Maddux.
1.0 Rating
April 23rd, 2014
Numerous bad experiences with this entire office
Everyone in my family has quit using this doctor due to his unprofessional attitude and work ethic. Simply put, Dr. Maddux is arrogant, extremely unprofessional and his staff lacks this wherewithal to do the simplest of tasks. Their failure to respond to requests for letters requested by my insurance company and prescription refills jeopardized my health on numerous occasions. The last straw was when he refused to see me as a patient with no explanation and no notification prior to my appointment. I got off work and made a special trip from Gardendale just for this appointment that they issued to me. I walked into the office and was told he no longer would see me. No explanation ... just a referral to another nephrologist. I have always been extremely easy to work with and have not asked Dr. Maddux to do anything above his call of duty. I would strongly urge anyone considering him for their health care provider to NOT use him. I can't stress this enough.
5.0 Rating
March 28th, 2014
Has been our family doctor for over 15 years...wouldn't go to any other!
5.0 Rating
March 27th, 2014
High Recommended
All of the things listed under "Tell us about your experience" are important, but the only one that REALLY matters to me is "Accurate Diagnosis." The other things are nice plusses, but not the deciding factor for me! Dr. Maddux is very thorough, very skilled and knowledgeable. For those reasons, we highly recommend him!
1.0 Rating
January 21st, 2014
Hospital experience
1.0 Rating
September 19th, 2013
Terrible customer service and they mess up billing and don't care to even return my calls.
Will not return calls (I even dropped by and left a message for the nurse because the front desk said I might have to wait 30+ mins). Dr Maddux seemed good, but the office as a whole is a joke. The lady at the front desk is rude, the nurses don't call back, and the code the billing in a way that causes me to have to pay even though my annual physical is covered 100% by my insurance. They recommended I have additional blood work, then called and said it was fine. I asked for a copy and much was not in the normal range and then they wouldn't talk on the phone and said I'd have to come in. So I made the appt because the lady said there wouldn't be a charge but then I was told there would be a charge.
2.3 Rating
July 30th, 2013
Negligent Staff
Dr. Maddux himself seemed cordial and knowledgeable enough but my mom is in assisted living and has to have signed written instructions by the doctor which I stressed to Dr. Maddux and his staff at the time of her visit. Called for 2 days and even went back to the office and spoke personally with the staff trying to get this documentation that they failed to provide to which they told me they had faxed over the necessary paperwork....not true. Have made no effort to contact the patient or assisted living facility. My son uses him and had the same problem with them when he requested a letter for his insurance company. They totally ignored him. They are the most incompetent staff I have ever run across. It's been 5 days and my mom still is not being taken care of due to their refusal to provide the necessary documentation. No excuse whatsoever! I have called them once a day for 3 days and no response at all. The assisted living facility has called them as well with no response. You only get to "leave a message" when you call and their message states calling more than once will only slow down the response time...what a joke. Too many good doctors out there to put up with this.
2.3 Rating
July 9th, 2010
I believe Dr. Maddux is very intelligent and well educated in his fields. My complaint is the time he spends with his patients (using my own experience to evaluate this). From the time he comes into the waiting room (and he is very cordial) you probably have 3 to 6 sentences to state your complaint, and that is while he is taking your blood pressure...and writing prescreptions for what you told him in the first two or three sentences. He is excellent in having no hesitancy in referring his patients if they need to see another specialist or have tests. But the average time in his office I estimate is less than 5 to 10 minutes. No time for dialogue or to explain your problem. One has to wonder with this limitation he puts on one's time if he is only in it for the money.
Nearby Doctors

Dr. Andreas Maddux is similar to the following 3 Doctors near Birmingham, AL.

Dr. Michael Simpson

Cardiology, Internal Medicine, Cardiovascular Disease, Interventional Cardiology

Birmingham, AL 0.90 mi