Rate Now
Share Your Experience
Have you seen Dr. Andrew Behnke?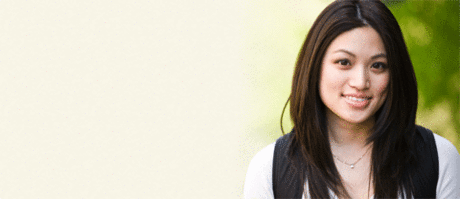 Birth Control
Get the facts about birth control so you can decide which type is right for you.
25 Ratings with 14 Comments
5.0 Rating
August 24th, 2015
Excellent Doctor!
I had to come in and write a review when someone told me Dr. Behnke's rating was low. Why??? He has helped me get my health under control and he is a wonderful person. I had diabetes, high blood pressure, and have hypothyroidism when I started going to him. My family doctor wouldn't raise my medicine even though I knew my numbers were high on tests. Dr. Behnke talked with me about my problems and gave me some suggestions and changed my medicine. I even called his office from Massachusetts when on vacation and they called me back several times to make sure I was ok! I took his suggestions to heart and started exercising and counting calories. One year and 6 months later I am down 56 pounds, no longer have diabetes or high blood pressure! Feeling better than I have in my life! I thanked him for helping me so much and he said he was only the coach, I was the quarterback. So he's humble, too, and doesn't want to take credit for helping me - but believe me he did!!! Dr. Behnke and his staff are very kind to me and answer all my questions. I have asked for my test results and they are printed and handed to me at each visit. Dr. Behnke doesn't just give you a pill or medicine for something if you don't need it. I am no longer taking medicine for high blood pressure or diabetes. I would recommend Dr. Behnke to anyone!
5.0 Rating
July 27th, 2015
Dr Behnke is excellent
1.0 Rating
January 15th, 2014
Condescending
I find Dr. Behnke very condescending, and either his note-taking or his memory is very poor because he cannot recall significant aspects of my condition from one visit to the next. But the worst part is that he acts as if my diabetes is my fault - like it's divine punishment for a wicked life. Unlike other reviewers, I have had no issues with his staff, and in fact, I find them very kind and solicitous.
5.0 Rating
October 11th, 2013
Caring Doctor and Staff
5.0 Rating
September 5th, 2013
S ame doctor?
2.3 Rating
August 16th, 2013
Very Poor staff
I switched doctors after only one visit. Dr. Behnke was okay (not great), but his staff were horrible! I needed to have a test schedule at the hospital by his staff and although they told me I would hear back within 3 days I did not. When I called them one of the medical assistants actually yelled at me on the phone for bothering her. More than a week later she finally had an appointment for me to get my test. All of this inconsiderateness was more than enough to make me change doctors right away.
1.0 Rating
August 4th, 2013
Awful experience
I was told my appointment would be with Behnke, I was happy because that is who I was told was the best in his field. When I arrived I was informed it was not, and I had to see someone else. Ok, whatever. I assumed they would talk about my care and provide excellent care. That was the furthest from what happened. I have written a review of his partner in crime. If you have thyroid issues, do not go to an endocrinologist, they know nothing about it beyond the box they are taught in. I am now being treated by a functional medicine doctor, he follows much of the stop the thyroid madness protocol, and he listens to me. Don't waste your time with this practice.
5.0 Rating
March 5th, 2013
After reading the other reviews I was compelled to write one. I feel like we are talking about two different people! My experience with Dr. Andrew Behnke has been the exact opposite. When I first went to him, I took a brief, one page medical history of my condition -- a rare form of thyroid cancer. I was concerned about giving my prior medical history because I've had other doctors act like I was telling them their job, instead of relating facts and my own experiences. However, when Dr. Behnke came in to see me, he walked right over to me and said "Thank you for providing your medical history. Now I can spend time getting to know you and your needs." He then pulled up a chair, sat down facing me and asked me pertinent questions and listened to my story and needs. I spent at least 30 minutes doing this. Then discussed treatment options and asked what I would prefer. Then he took me and did an ultrasound on my thyroid bed looking for additional signs of cancer. He sees me every 6 months, and more often if he sees something he is concerned about. In the pamphlet from the office, I was given his email address and cell phone number for contact, in addition to the office phones and addresses. I feel he listens to me (which is important in a doctor patient relationship) and he is concerned for my overall health and wellbeing. The office staff has always been professional and helpful. He knows I like to keep copies of my records and at the end of each visit I receive a copy of my bloodwork and his notes from the visit. I would highly recommend him to anyone.
1.0 Rating
January 23rd, 2012
They sent me for additional tests and another specialist. The specialist didn't understand why they sent me to him so that was $175 wasted and the outside test had to be rescheduled because they sent me to the wrong place and then I had to wait an hour for them to send the information over that was necessary. The delay forced a reschedule so that was 3 hours wasted. Not happy with Doc or situation but following through to see if the situation is different the next trip. If so, I'll let you know. If not, I'll be traveling to another city for care.
1.0 Rating
December 2nd, 2011
2.3 Rating
November 20th, 2011
Doesn't Treat Endocrine Problems and is Endocrinologist
I was referred to Dr. Behnke after being diagnosed as hypothyroid by my primary doctor. All Dr. Behnke did was tell me I was a tired mom, dismiss all of my symptoms, do a sonogram of my thyroid (I'm guessing as a CYA measure), and sent me on my way. I'm surprised he didn't pat me on the head it was that degrading. He shouldn't be allowed to practice on live humans.
1.0 Rating
November 4th, 2011
Not interested
Spend about 5 min. with me. When I came out and was given a paper on the visit. It stated my thyroid was in normal range, He removed it about 15 months ago, so that was a good trick. My tsh was up at 7.6 so he told me to lose weight. Easier said than done. also stated that there were no leision on my feet. He never saw my feet unless he was able to look through my shoes and socks. I think he is a quack and I would not reccommend him to anyone.
Nearby Doctors

Dr. Andrew Behnke is similar to the following 3 Doctors near Carlisle, PA.