Rate Now
Share Your Experience
Have you seen Dr. Andrew Michael?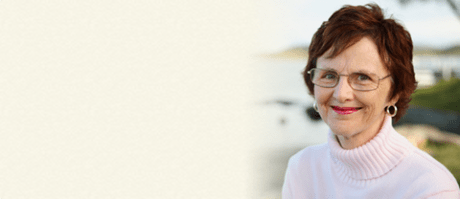 Diabetic Macular Edema
Get the facts about diabetic macular edema, including the different types and the doctors and specialists who treat it.
26 Ratings with 8 Comments
1.0 Rating
February 18th, 2017
Worst experience ever.
Very rude Dr. and poor beside manor. Almost like he makes fun of the patient in front of their face. He laughs and makes jokes with the technician about his patients.
1.0 Rating
May 26th, 2016
Rude to my Mom
My mom was referred to see Dr. Michael from her primary care for a really intense sty. Her eye was almost swollen shut. We waited 2 hours to see the Dr. I was OK with that because she was squeezed in, but the treatment from the doctor was unacceptable. My 78 year old mom was agitated as she had waited so long. She had already seen a technician and been examined and he came in and asked what was wrong (had not read any notes.) She said, "Look at my eye" and he said ok and sat there. She said, "It hurts" and he said, "Oh, well, see, I couldn't tell that from looking at it." What a jerk. He talked down to her and patronized her the entire appointment. She was in tears when we left. There is no excuse for such arrogant, rude behavior from a Dr. She was asking him questions about her treatment at the end of the appointment and he was rude again. She couldn't remember the OTC ointment she was using and he said, "Well, how can I tell you whether or not to keep using it if I don't know what it is?" Just deplorable. Sarcasm has no place in a situation when someone is in pain and needed some kindness.
5.0 Rating
July 25th, 2012
awesome doctor
I was so pleased with Dr. Michael's treatment. He and his staff are very friendly, helpful, and welcoming. I wouldn't go to anyone else for surgery on my eyes .
1.0 Rating
February 5th, 2012
Way too many unneeded folowup appointments
I had a procedure done that relieves pressure behind your eyes. He only did one eye at a time. After each eye you had to have a followup appointment 2 weeks later. After that I needed another followup 2 weeks after that because they said you can not tell if it worked until a month after you have it done. After getting the second eye done I changed the two week followup and decided myself to wait after a month for the followup, and after going to that, they wanted me to come back in another 2 to 4 weeks again because they said you cannot tell until 6 to 8 weeks after the laser procedure is done. My insurance pays for followups 100% on pretty much all followups, except for these because it does not make sense to them either why all of these followups are needed. The procedure did relieve pressure from my eyes, however nothing has changed from the first 2 week follwup to all of the other followups 4 months later. If all these followups were truly needed insurance would cover them. It seems this doctors office apppears very greedy making you come to these appoinments which do not benefit you what-so-ever!
5.0 Rating
April 4th, 2011
Great doctor
5.0 Rating
February 28th, 2011
Great Doctor!
I have to say my experience at Dr. Michael's office was great. It started with being able to do all my paperwork online. The day of my visit I found the staff to be friendly and efficient and Dr. Michael to be very knowledgable. He explained my condition and the treatment I would need in detail and had his staff assist me in scheduling follow up care. I would highly recommend this doctor to my family and friends.
5.0 Rating
February 4th, 2011
1.0 Rating
September 30th, 2010
Arrogant , incompetent, selfish, who cares less about patients.
5.0 Rating
September 22nd, 2017
3.0 Rating
February 18th, 2017
5.0 Rating
January 17th, 2017
5.0 Rating
August 8th, 2016