Rate Now
Share Your Experience
Have you seen Dr. Andrew Petrella?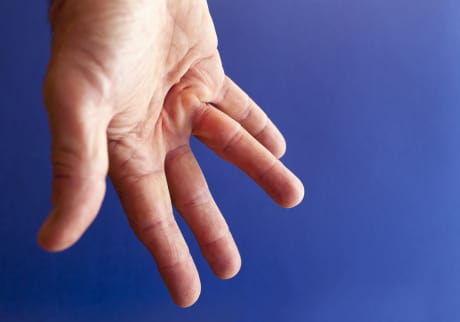 Dupuytren's Contracture
Dupuytren's contracture is a thickening of the tissue beneath the skin of the palm of your hand
46 Ratings with 11 Comments
5.0 Rating
April 19th, 2017
Professional
5.0 Rating
April 2nd, 2017
He is incredible.
5.0 Rating
March 16th, 2017
Answered all questions to my satisfaction, and scheduled hip replacement while I was there.
1.0 Rating
December 30th, 2016
Not happy with this doc or his staff
1.0 Rating
December 30th, 2016
Highly disappointed in their services
Everyone in my family has see Dr. Petrella and we've stopped going. It's a big money making scam going on in this facility. X-rays always ordered MRI always needed then they say it's all normal all done under the roof of Petrella facility. It seems like they are more interested in diagnostic testing, selling you products then actually care. I've had to beg for a shot in my elbow for tennis elbow when this should have been the first course of action for chronic tendinitis in the elbow. Instead money tests, braces, follow up appointments.... they did this with my wife and son on similar issue's. I'm no longer nor my family seeing Petrella or any other physician in his practice. More comptitent caring care can be found in Gainesville. It's a drive but we'll worth it.
5.0 Rating
September 11th, 2012
After two hip replacements, and one knee replacement, and my husband had two knee replacements we would never consider any other doctor but Andrew Petrella, MD. In adddition his PA's are the best out there. We are as happy when seeing them as the doctor. He lets you make your decision when you are ready for surgery. We have both had excellent care, follow up, and highly recommend him.
1.0 Rating
July 6th, 2012
New Patiient Appointment
I called and requested an app't. I was asked many questions. I explained I had been seeing another Orthopedic Doc for 4 years and have not had satisfactory results. I told them I wanted to discuss my problems with Dr Petrella and get his opinion as to what he might be able to do for me. I was told Dr Petrella had to approve me as new patient and they would call me back. When they called me back I was told Dr Petrella refused to see me as I had been seeing another Orthopedic Doc. I am angry he refused to see me and give me a his opinion. Since when do you have to stick with a Doc you are unhappy with?I would NOT recommend Dr Petrella since he refuses to help & treat you when you are in need of him.
5.0 Rating
March 28th, 2012
Highly Recommend for Total Knee Replacement!
Dr Petrella takes a conservative approach with surgery a last step. However, when surgery is needed he appears to be one of the best ... at least as far as my total knee replacement was concerned. Recovery was rapid; six weeks after surgery I was playing golf and pickleball (gently!)Hospital staff usually are silent when asked about doctors on the theory that if one can't say something good it is better to say nothing. Seven Rivers staff where Dr Petrella does his surgery hold him in high regard. Several times when I was moving around by myself assisted with a walker on day 2 after surgery an Rn or LPN would ask who my surgeon was and say "Yep, I thought so" when I told them it was Petrella. One even told me that if she ever needed ortho surgery for anyone in her family that Petrella was who would do it.
1.0 Rating
January 9th, 2012
1.0 Rating
December 14th, 2011
Had shoulder surgery and was told pain would last 2 to 3 months. Its been 6 months and my shoulder still hurts. Don't expect to ever see this doctor. I saw him once and all the other visits were with PAs.This is strictly a fast in and out money making practice. I am sorry I didn't go somewhere else.
3.7 Rating
July 31st, 2011
saw doctor once, second visit to discuss surgery wound up with PA. Has been rated as a good surgeon but have not had surgery myself yet. No antibiotics after surgery concerns me. Will get my own before having any surgery performed. Not going to take the chance of an infection. seems like all the stupid people have moved to Florida.
Nearby Doctors

Dr. Andrew Petrella is similar to the following 3 Doctors near Lecanto, FL.