Rate Now
Share Your Experience
Have you seen Dr. Andrew Portis?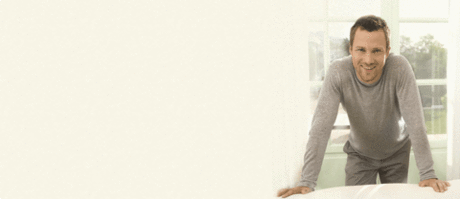 Erectile Dysfunction
Get the facts about erectile dysfunction (ED), including the conditions and medications that can cause it.
24 Ratings with 13 Comments
5.0 Rating
May 22nd, 2017
Kidney stones demystified and cured!
1.0 Rating
February 9th, 2015
left my treatment for others
I am female with many underlying problems from a chronic illness. I trusted Dr. Portis to stay involved in my care. Joke was on me, the surgery is all he will do then leave others to finish treatment. Well that is not always the best, knowing my problems he walked away and left me to deal with fighting nurses about my pain management. How disrespectful from a so called professional. The day after surgery he was on call when I called the office with concerns. He does not call you directly, WHAT! Not like I was asking to call him at home. If you have no desire to be involved in your care you met your match.
5.0 Rating
December 24th, 2013
Excellent Experience - Restored me to Health
Dr Portis is excellent - he has helped both me and my mother. I recently had an impacted 9mm stone and needed a stent. While it was not a fun process, it was necessary - Dr. Portis did an excellent job, I am pain-free - and his staff was wonderful. They always responded to my calls, questions, etc. I am SO grateful he and his team are here.
5.0 Rating
January 19th, 2012
Best doctor in the Twin Cities for Kidney Stones
Dr. Portis is by far the best doctor in the Twin Cities for treating kidney stones. I have had numerous stones and he is great about getting me in quickly and correcting the problem. He is very caring and takes the time to fully address your questions and concerns. The office staff is OUTSTANDING. They all recognize me by name and are both friendly and professional.
3.7 Rating
April 19th, 2011
He was OK
I'm a female also and although I found Dr Portis very friendly, I felt that he was a bit cocky and somewhat unprofessional. I think he's a very competent physician, but he seemed very non-chalant about the whole surgery process which made me feel a bit uneasy.
5.0 Rating
March 9th, 2011
The Very Best
Dr Portis is a caring compassionate doctor that takes the time to teach his patients about life style changes necessary to avoid future kidney stones. I have gone into the office with suspected kidney stones and have never felt foolish when no stones were found. Saved my life. I wouldn't see anyone else. Love 'em!
5.0 Rating
December 29th, 2010
Excellent Experience
Due to limited space, I will just give the highlights. I was referred to Dr. Portis regarding the treatment of kidney stones. I saw him in the office, he was very friendly. I knew what was going on, and what had to be done, so I did not have a lot of questions. He offered surgery the following day, but the hospital did not have an opening. He removed my stone the next day after. The hospital staff was surprised to see him on a Wednesday; it turns out he made a special trip to perform my surgery. Follow-up was excellent; he seems very concerned about keeping me stone-free. He reviewed my diet, and offered changes, and additional information. I am very pleased with Dr. Portis, and recommend him without reservation.
5.0 Rating
November 4th, 2009
simply the best
I have been a patient of Andrew Portis's for 5 years now and have found him to be a concerned and compasstionate doctor. He really wants to figure out the best way to solve your problem and listens to you. His staff is wonderful and always avaiable. In response to the person who wrote he has no empathy for women - your wrong! As a women and a fairly emotional women, I find Dr.Portis not only sympathetic but also very aware and concerned about how cronic kidney stones affect my life. I can't imagine seeing anyone else.
5.0 Rating
March 26th, 2009
I have had good experiences with Dr. Portis. He took on my case even though he was between clinics. He schedule the surgery quickly. He went above and beyond what I ever would have expected. The surgery staff at St.Joe's Hospital was terrific. He was quick and efficient with stent removal and let me know what to expect. I found Dr. Portis to be professional and personalable.