Rate Now
Share Your Experience
Have you seen Dr. Andrew Mcintosh?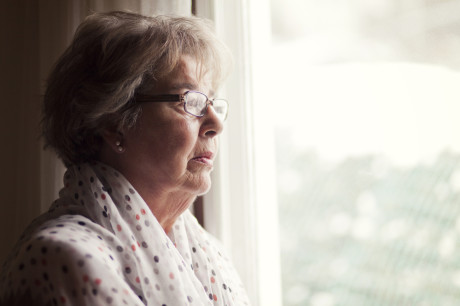 Clinical Depression
Get the facts about clinical depression, including the symptoms and related depressive disorders.
Quality Rating
Highly Satisfied
46 Ratings with 36 Comments
5.0 Rating
July 28th, 2017
Dr. McIntosh is worth waiting for!!
Of all the specialty doctors that we have seen for our child, Dr. M has by far been the best experience to date!! He listens, he cares, he doesn't rush. His explanations are understandable to us as parents, and to our child. He has given our family hope for the future of our child. So grateful, to be under his care!!
5.0 Rating
June 20th, 2017
We met with Dr. McIntosh for an initial consultation for my child to review the issues that he has been having in regards to lack of attention and behavior issues. He was engaging and I did not feel rushed. He took the time to provide a comprehensive evaluation. He provided an initial evaluation in a professional manner and connected very well with my child.
5.0 Rating
May 18th, 2017
Wonderful Doctor!
We were referred by Hoag for our daughter's ongoing headaches. Our entire experience, from booking to office visit, was nothing short of amazing. The time and care shown to us was leaps and bounds above most other doctors. Tremendous time was spent with us with a pleasant and comforting demeanor. The front desk staff was helpful and worked very hard to get us in. We felt like we had a great plan of attack after leaving thanks to the thorough step-by-step plans drawn up by DR. McIntosh. His bedside manner is refreshing, caring and perfect for handling kids.
5.0 Rating
February 21st, 2017
SOOOO worth the wait!
We made an appointment for our daughter so see Dr. McIntosh and I was worried about waiting a few months to get in as a new patient. Let me tell you, it was worth the wait!!! Dr. McIntosh is AMAZING! We were referred to him by my 12-year old's psychiatrist for her tics. She was feeling very self-conscious as the tics were getting worse. After going over her questionnaire together, he knew what to do to help her with her tics. He was able to speak to her at her level and reassured her that he was going to help her. Our family was so relieved after our appointment. Thank you Dr. McIntosh!
5.0 Rating
February 14th, 2017
Excellent Doctor
Dr. McIntosh is an excellent doctor. I didn't understand why my son was having seizures or what type of seizures he was having and Dr. McIntosh was able to diagnose the type of seizure on the first visit (nobody else could). I was so relieved to find out the information and he explained everything in detail and he has been great following up to make sure my son is ok and healthy. We are very fortunate to have found Dr. McIntosh and I would highly recommend him to friends and family. He is very kind and caring and has a very friendly staff. Great doctor!!
5.0 Rating
September 24th, 2016
Outstanding Pediatric Neurologist
Outstanding pediatric neurologist! I have had way too much experience with pediatric neurologists. Not many of those experiences have been positive ones. This is the first time we have been to a neurologist who gets down on my son's level, talks to him and not through him, listens to my son and what he has to say and makes my son feel special, important and normal instead of a kid who has some different neurological issues. His office is warm, friendly, fun for kids and relaxing for parents. This is the first time I have not dreaded our neurologist visits. I highly recommend Dr. McIntosh to anyone needing a pediatric neurologist.
5.0 Rating
August 31st, 2016
I would definitely recommend Dr McIntosh.
I can't say enough positive things about our experience while visiting Dr. McIntosh's office. We came in as worried parents with lots of questions and concerns. Dr. McIntosh took his time to to view our daughter scans and discuss with us what he was seeing. He was able to explain things in a manner which we were able to understand easily. It's refreshing to have a doctor that will listen to your concerns and encourage questions. Besides being very warm and friendly, the staff was knowledgeable and efficient with setting up test and appointments. The added bonus was the child friendly office waiting room.
5.0 Rating
June 25th, 2016
My daughters pediatrician Dr Shannon recommend Dr Macintosh after we found out she was having seizures. Dr Macinstosh was very caring and took his time diagnosing my daughter. He gave us hope and a great plan for the future. A few years later my daughters epilepsy took a turn. After many tests and medication changes Dr Macintosh put his heart and soul into helping my daughter. My daughter had a 0% chance of driving, along with many other things, and now because of Dr. Macintosh my daughter is driving and has been completely seizure free for over a year. I am beyond thankful for Dr. Macintosh and the things he has done to help my daughter and our family. He truly cares and wants to help his patients and I highly recommend him. He is such a caring kind person and I cannot express how grateful I am for all his help, hope, and guidance.
5.0 Rating
June 17th, 2016
Worth The Drive
Dr. Andrew McIntosh came highly recommended to us. I was impressed with the efficiency of the office staff and the thoroughness in which Dr. McIntosh evaluated my son. After evaluating him, he had a plan and set it in motion and he was great at listening. I was also grateful for the receptionist who quickly scheduled my son after hearing about the symptoms he was having. Instead of us having to wait two months, she fit us in the next week.
5.0 Rating
May 17th, 2016
Review
I really liked that dr. McIntosh talked with me before he talked with my son. He listened to my concerns, and I felt like he listened carefully to everything I had to say. He got down to my sons level when he talked with him. The appointment was easy, my son wasn't scared or nervous. I enjoyed being able to talk and feel like I was heard. The only thing I did not like was how long it took me to get the appt. They were scheduled a few months out.
5.0 Rating
April 1st, 2016
So amazing to find a neurologist that is thorough, caters to your needs and is extremely kind. Dr McIntosh and his entire staff are friendly & helpful and go above and beyond to help you with whatever you need. He was fantastic with my son and explained everything very clearly that made it easy to understand. I wouldn't go anywhere else & I thank him and his staff for a fantastic experience
5.0 Rating
February 11th, 2016
Amazing
I wish I could give more than 5 stars! My daughter had her first appointment with Dr McIntosh yesterday! Two of her current doctors recommend him, so we made the hour and half drive. I didn't have high hopes...we typically leave a Dr appointment with no answers, no plan and lots of tears. Yesterday was the first time any Dr had given us any hope! Dr McIntosh, was thorough, kind and most importantly had a plan to start helping our daughter! He was not rushed and spent as much time as we needed to answer any questions. No, he does not take PPO insurance, but I don't care! You will pay any amount of money if someone can actually help your children! I will continue to pay out of pocket and drive the hour and a half, because it is beyond worth it!! If your on the fence about taking your child to see him....just do it! You will not be disappointed
Nearby Doctors

Dr. Andrew Mcintosh is similar to the following 3 Doctors near Laguna Niguel, CA.