Rate Now
Share Your Experience
Have you seen Dr. Andrzej Zielke?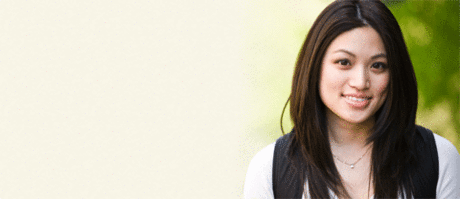 Birth Control
Get the facts about birth control so you can decide which type is right for you.
36 Ratings with 9 Comments
1.0 Rating
November 11th, 2016
Be careful what you wish for...
I would NEVER recommend this doctor to anyone. After a year of epidurals and "other" treatment that the doctor and staff would refuse to tell you just what it is they were injecting into your body (and...if you ask, the doctor would always act as if you were an uneducated, incapable of understanding idiot that will be doing nothing more than wasting his time if he even remotely considered answering your questions) I left in worse condition than when I first arrived and now have additional problems to contend with... Progress? If you then try to find another doctor to help you, they refuse to release your medical records to you (which is against your rights as a patient) and your entire situation now becomes a whirlwind of a nightmare. You're in more pain than when you began "treatment" there and other pain doctors are hesitant about treating you, if you say you were last treated there. Save yourself from the endless and torturous nightmare of running in circles trying to find honest, reliable and productive relief from your pain and go elsewhere. Huge egos, anger and a blatant distrust of patients doesn't create a healing environment and my results are a testament to that fact. I felt like a Guinea Pig most of the time not knowing what was being injected into my body and, who knows, maybe that's all I was.
5.0 Rating
September 8th, 2016
Smart man
4.0 Rating
May 30th, 2016
A build of tolerance to the medication and not getting a higher dosage or milligram after 6 years
The only problem I have is, I have been diagnosed with even more severe things than I was when I first started seeing this doctor. My body has become used to the same milligrams and I have not yet been given a higher milligram after 6 years. After a while your body builds a tolerance and it's hard to get him to higher the dosage or the milligram. My pain has increased a significant amount.
2.0 Rating
November 11th, 2015
why such a long wait
Well i want to know why he makes appts for morning times when he comes in late or whenever he feels like it,we all wait almost a hour just to get to the back and sometimes hes not even there yet,the waiting room is always packed cause hes behind, it takes more time waiting than to actually see him ,really needs to work on time and getting people in and out we work also ,one time i was there almost 2 hours for a 2sec shot.
5.0 Rating
December 13th, 2014
Competent and Compassionate
Dr. Zeilke concentrates on your injuries with a greater knowledge of the body and its mechanics than one would expect of this anesthesiologist. That, combined with his knowledge of vitamins and nutrition make for a very good practitioner in this field. Now, if the f**king DEA would get off his back, the patients wouldn't have to deal with changes, I.e., reductions of their medication (s). I like him and have recommended him.
5.0 Rating
July 16th, 2011
awsome doctor
This Dr1 really cares about making the quality of your life better. Ive been in cronic pain for years and the medical profession looks at people like me with contempt. Not Dr. Zielke and his staff. they treat me with respect and most important, like i am a person, not a slab of meat like most doctors do. and his lazer treaments are incrediable. The people who say bed things about him are people who are either druggies or think doctors are supposed to be Gods.
5.0 Rating
September 20th, 2010
I wish I could have found Medical Frontiers sooner!!
I would recommend Dr. Zielke at Medical Frontiers to ANYONE. He had vastly improved my quality of life. The laser treatments are wonderful. His office staff are all great. Dr. Gifford PA-C is also wonderful. Both he, and Dr. Zielke spend enough time with me to answer all of my questions, ask how things are going for me and address any problems. My only complaint is I wish I had found them sooner!
1.0 Rating
August 9th, 2010
disgusting
5.0 Rating
July 6th, 2017
5.0 Rating
June 14th, 2017
5.0 Rating
August 4th, 2016