Rate Now
Share Your Experience
Have you seen Dr. Angelica Hernandez?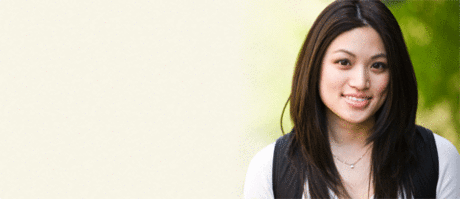 Birth Control
Get the facts about birth control so you can decide which type is right for you.
40 Ratings with 12 Comments
4.0 Rating
December 8th, 2016
Dr. Hernandez has beeb very good and profecional.I am very happy with her. The deask people are not bad at all, there is a bit lf waiting some times but its all worth it
1.0 Rating
March 17th, 2016
5.0 Rating
February 25th, 2016
1.0 Rating
January 26th, 2016
Dr Hernandez was a breath of fresh air.....compassionate and caring!!!! Would highly recommend!!!!!!!
1.0 Rating
November 12th, 2015
Terrible experience in every aspect. Excessive wait time. Receptionists are not helpful. Receptionists/secretaries call to relay test results. Left waiting 10 days after an ultrasound was done to get results (results were completed by radiologist within 5 days). Her office called me to schedule a follow up, and after waiting over an hour to be seen I left. Had four terrible experiences in a row with this doctor.
3.0 Rating
July 27th, 2015
I have been a loyal patient of Dr. Hernandez for almost 10 years. She is great; very friendly and understanding. She makes you feel very comfortable. However, the exceedingly long wait times (usually 1 hour or more) and rude staff at the front make the experience horrific. I never leave there in less than 2 hours...usually spending about an hour to 2 hours in the waiting room and then another 45 minutes to an hour in the exam room. The medical assistants and nurses are usually very friendly, but the receptionists always have an attitude. Calling is always a nightmare. Although, I like Dr. Hernandez, she does not nearly spend enough time with me (about 5 minutes). Unfortunately, after too many bad experiences my family members and I will be seeing another doctor in a different practice.
5.0 Rating
January 31st, 2015
Dr. Hernandez is Wonderful
I was referred to Dr. Hernandez by a dear friend of mine, after my own Gyno continually refused to assist (or listen to why I was concerned) with my issues with PeriMenopause. Dr. Hernandez took the time to listen to me and spent a great deal of time explaining the many things that could be done to assist me with my symptoms, which were MANY. She also recommended simple things like speak with other women my own age to confer with them about what I was dealing with so that we could assist each other with the emotional / mental part of this issue. In another instance I had a procedure done which caused an infection, she provided me with medication and than insisted that I go to the hospital right from her office as the infection was no longer a "female" issue and needed further / immediate attention! If not for her, I would have an extremely serious issue that my own Physician (at that time) initially had ignored.
5.0 Rating
September 25th, 2014
Mrs.
1.0 Rating
August 1st, 2013
Kindness Doesn't Equal Good Medicine
Hernandez is a sweet lady- don't get me wrong. If anyone is going to pry around with forceps down there, I'd prefer it to be someone like her who's nice, understanding and a good listener. However, she isn't the best at actual medicine. For example, I went to her, on emergency, with blood in my urine. She insisted that it was a UTI. When the UTI test results came back negative, I had to search on my own to find a solution. It turns out I have kidney disease. It bothers me that she could only conceive gynecological solutions to my problems. Also, at the last visit she told me cheerily "we'll need to do genetic counseling when you want to get pregnant because you can't do so naturally! Yay!" While yes, I am excited that there are ways for me to have a baby without kidney disease, that's not the best way to drop a "you can't conceive naturally because that gene is dominant" bombshell. Even so, I understand that mistakes happen. However, being a partner at South Bay OBGYN is her biggest mistake. The receptionists are rude (one told me to "calm down" while I was explaining my recurring problems with the office to her. When did "calm down" ever work on a woman? Idiocy.) They also failed to mention that I needed to make an appointment for IUD insertion separate from a general visit until I called a week before said appointment. Come to find out, they only halfway take my insurance. I can't actually get Mirena from them, so the whole visit was a waste and I need to go elsewhere now for the same service. Everytime I go here, I feel like I've gotten robbed a $20 copay with nothing to show for it. I'm incredibly picky when it comes to doctors because I've been to so many amazing ones. Maybe she's average on a general scale, but for me, she and her office are about a 1.
5.0 Rating
May 23rd, 2013
5.0 Rating
August 17th, 2012
5.0 Rating
September 8th, 2011
SHE IS THE BEST
Nearby Doctors

Dr. Angelica Hernandez is similar to the following 3 Doctors near West Islip, NY.