Rate Now
Share Your Experience
Have you seen Dr. Angelo Mancuso?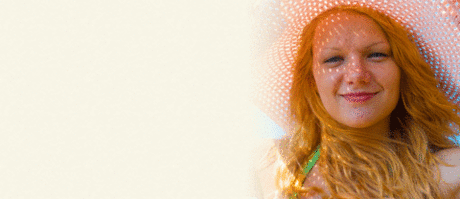 Skin Cancer
Get the facts about skin cancer, including the different types and symptoms.
65 Ratings with 26 Comments
1.0 Rating
February 20th, 2017
Try another doctor....any other doctor!!!
1.0 Rating
June 21st, 2016
Worst experience I've ever had
Wish I could give zero stars. Absolutely worst experience I have ever had with a Doctor and his staff. Arrogant, rude and unconcerned are just a few words I would use to describe them. From the moment I checked in at the front desk, from getting my test results was an absolute nightmare. I had heard mixed reviews and I had put off my appointment for this reason, do not wasted your time or more importantly your money.
1.0 Rating
March 16th, 2016
Worst doctor on the planet
Wait time is terrible, no TV or wifi to entertain patients while they wait. Staff was rude, got back to the room and had to wait some more for the doctor to grace me with his presence. He comes in, rushes through everything, does not listen to my concerns, wants me to make a follow up appointment (and go through the wait again! and pay copay again!).....also says he can only remove 1-2 skin tags at a time but other doctors will remove at least 10 in one visit. Makes me feel like he is money hungry. Then tries to sell expensive products to make even more money. Terrible experience and I will never go back.
1.0 Rating
February 13th, 2016
Terrible....everything
1.0 Rating
October 28th, 2015
Epic fail
5.0 Rating
October 22nd, 2015
1.0 Rating
April 17th, 2015
not friendly
was non friendly, and treated me like i was poor and dumb.
1.0 Rating
April 16th, 2015
Avoid this doctor like the bubonic plague
I do not know what is worse the doctor who looks straight through you and pays no attention to your concerns and runs out of the office and you know less than you knew before you saw him about your mole that you are frightened about or the shrill, fish marm office staff screeching at each other in the back. I will NOT BE BACK TO SEE THIS DOCTOR EVER AGAIN IN THIS LIFETIME!!!! Find yourself a real doctor!!!!!!
1.0 Rating
March 28th, 2015
Biggest jerk award
1.0 Rating
February 10th, 2015
Awful
This was my first time at Dr.Mancuso's office. I had been warned not to go to him but did anyways since he was one of the only dermatologists accepting new patients. First off, the receptionists were awful. They were sloppy and rude. One of them started yelling and complaining about a patient she had just gotten off the phone with and after realizing people were listening to her in the lobby she shut the window and continued to yell. Once I was finally brought back to see the doctor (which was over an hour after my appointment time) he was in the room with me for less than 5 minutes and was very impersonal. He simply prescribed me medicine after he asked 3 strange questions. I definitely wouldn't reccomend.