Rate Now
Share Your Experience
Have you seen Dr. Anh-Dao Le?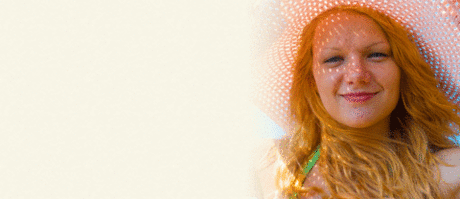 Skin Cancer
Get the facts about skin cancer, including the different types and symptoms.
33 Ratings with 9 Comments
5.0 Rating
September 1st, 2016
One of the best dermatologist I've been treated by.
She is very thorough, personable, and very knowledgeable. Although her management group was not very supportive to get her staffing help, she still spend lots of contact time educating and care for her patient.
5.0 Rating
September 13th, 2015
2.3 Rating
August 6th, 2014
On the fence
Correct address for this doctor is : 3110 Chino Ave, ste 270, Chino Hills, CA 91709 Phone: (909) 465-9266 (Medical group staff will give you the wrong phone number) I'd give Dr. Le 2.5 verging on 3 stars for the following reasons: 4 stars: My daughter had this crazy itchy painful rash that broke out all over her whole body. The first dermatologist we were referred to wouldn't see us until a month out. Rediculous. But Dr. Le would see us the next day. Office wait time was extremely short as well. 4 stars: Dr. Le was very personable. She and her staff were kind, especially with my daughter who freaked out when they had to take a biopsy. 1 star: My concern was if it was contagious, and if she could return to school. Dr. Le was pretty certain it wasn't contagious and offered a letter I could give to the school confirming she wasn't contagious. She said that I should treat my kid with a cream for 2 weeks and if the rash didn't go away then it was scabies (highly contagious), and that the biopsy would tell. ACK!! Though I'm a working mom with little leave, out of moral regard for the rest of the school population I kept my kid out of school, and requested a letter saying my kid should be kept home until biopsy was confirmed. 2 stars: Every time I try to call the office during regular business hours I either get a busy signal (what? no call service? - I have to cold call 15-20 times to get through), or the answering machine that the office is closed, though the message says that the office should be open. 1 star: I received a call from someone in the office calling me back to "confirm an appointment" two days after the biopsy was taken. The lady sounded like she didn't speak english, and skeptically asked her if the biopsy results had really come back so quickly, she just repeated that we should come in the next day. When I came in that morning (annoyed they couldn't tell me the results on the phone), the staff said they had never made an appointment for me and didn't know who it was that called. (A royal waste of my time when I can't afford to take off of work already). Will give her an extra 3 stars if the diagnosis is accurate and treatment actually works. Right now the treatment is working, but I'm unsure if it's actually treating the root cause of the issue or just covering up the symptoms.
5.0 Rating
March 18th, 2014
5.0 Rating
January 29th, 2014
3.7 Rating
August 28th, 2013
1.0 Rating
January 17th, 2013
Try to find someone else
My wife and I had our appointments cancelled three times without notification. I was also charged for a visit when I clearly told her staff I could not come. The wait time is outrageous. The lack of follow-up borders on abandonment. The office staff is lax. If at all possible find another doctor.
5.0 Rating
March 24th, 2010
5.0 Rating
January 13th, 2010
Best Dermatologist EVER!
5.0 Rating
February 17th, 2017
3.0 Rating
December 14th, 2016