Rate Now
Share Your Experience
Have you seen Dr. Anil Verma?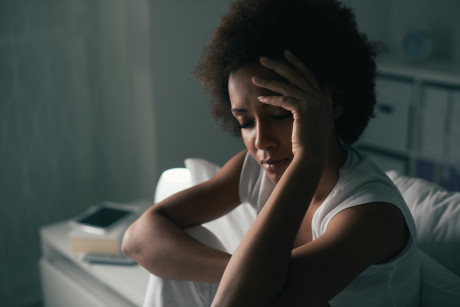 Bipolar Disorder
Get the facts about bipolar disorder, including the different types and symptoms of each.
Quality Rating
Highly Satisfied
51 Ratings with 16 Comments
1.0 Rating
October 9th, 2016
Only care about money
Doctor won't prescribe me medications I NEED for more than two weeks at a time because I have a back balance and I currently do not have health insurance, prescriptions cost me $100 if it's two weeks or monthly...they don't care. It causes me to run out of meds every two weeks until I can give them another payment. I thought they were supposed to HELP a their patients? Not just worry about money...
5.0 Rating
May 12th, 2016
Very caring professional
My husband has been seeing him for a year. Dr Verna is always very concerned with how he is doing. He is very courteous and talks to my husband like he really cares. He has never been condescending and has never talked down to him. I always feel like we are almost visiting with a friend. Last Dr he saw previously was rude and demeaning. Office staff is friendly. Always easy to get appt.
1.0 Rating
April 26th, 2016
So upset!!
This practice is the worst for the type of care they provide. They are unkind, unfriendly and really don't give a crap about your wellness. They are basically dealing with people who have mental issues and down right sad. Everyone in the office made me feel worse! The reception area is ridiculous!! Rude and uncaring! They will leave you high and dry without even looking back. Terrible place.....
2.0 Rating
June 8th, 2015
A Mixed Blessing
First, I think it's important to emphasize that psychiatry is a specialty, and that many regions nationwide are underserved. So it's good that there are a few practitioners in the area available to accept and treat new patients. However, I do have a significant concern. My complaint is an unofficial office policy, whereby patients who have weaned themselves off of a psychotropic drug cannot get a prescription for "spare" medicine in case they have an unexpected relapse. They must see the doctor first. But what if the patient has a breakdown before they are able to 1) get to the doctor, and 2) fill a prescription? Why should anyone take this risk, a risk that might not be reversible? Moreover, primary care physicians may rebuff any appeals to save the day, so to speak. Thank you.
2.0 Rating
March 4th, 2015
After being a patient for a couple years, my psychiatrist still got my name wrong. The ladies at the front desk can be very rude at times when on the phone, as if we patients are a bother to them. There have been many mix ups with refilling my medication, and numerous times I have gone days or more than a week without. That aside, the two doctors that I did see were very nice.
5.0 Rating
November 10th, 2014
Very Helpful and Thorough
1.0 Rating
May 1st, 2014
Dangerous and Unprofessional
Dr. Verma, his nurse practitioner, and office staff have all shown a total lack of concern for my well being. When I spoke to a receptionist, saying I was suicidal while weaning off a medication per the nurse practitioner's instructions, there was no response. I was not called back until three days later. When Dr. Verma took over my therapy, he prescribed a medication which I had had a very bad reaction to under a former psychiatrist. Dr. Verma had requested the previous doctor's records, but did not read them even after I told him about my reaction. His policy of prescribing medication without even reading a patient's previous treatment records is DANGEROUS and UNPROFESSIONAL. Dr. Verma is also responsible for his office staff's and nurse practitioner's potentially life-threatening lack of response to a suicidal patient.
Doctor's Response
Some one trying to defame our practice
5.0 Rating
September 30th, 2013
I have been seeing Dr Verma for 10 years now and I have always been completely satisfyed with him and his staff. When ever I have needed help on a weekend they have always gotten back to me in a timely mannor. I have referred many of my friends and family to this office because I have the utmost confidence that they will get the best care.
5.0 Rating
August 18th, 2013
He is my angel
I came to see him about one year ago. I was at a verge of suicide. I was full of anxiety, really bad depression, irritable, moody, miserable and very obsessive compulsive. He spend about one hour with me at my first visit. Took time to explain me what I am going thru and 'why'. That first visit changed my life. He is so polite and understanding. Very knowledgeable. He was highly recommended by my psychotherapist, my PCP and another friend (who was his patient). He put me on right medication and guided me in right direction. I was about to leave my husband and my 2 little children. He saved my marriage. God bless him. He changed my destiny. Now my daughter is his patient too. He is my life saver. He is best in town, May god give him long life. His front desk staff is awesome especially Kristin.
5.0 Rating
August 17th, 2013
Dr. Verma is a rare psychiatrist; his approach to treatment involves kindness
"Three things in human life are important. The first is to be kind. The second is to be kind. And the third is to be kind." This quote from Henry James summarizes my experience with Dr. Verma and his staff. Dr. Verma has restored my faith in helping professionals. He and his staff treat me with more dignity, respect, and responsible care than any in my prior treatment, including other arenas of healthcare. He listened carefully before diagnosing or prescribing meds. What makes him particularly special: his knowledge and experience match his sincere interest in helping his patients thrive. He genuinely remembers information while looking at me, not a folder. He explains things in anecdotal and personal ways. Because it is personal. I am treated as a whole person. He is an authority in the field of psychiatry, not authoritarian. He provides helpful feedback, suggests treatment options, and is interested in my feedback. If I have concerns about my medications, side effects, or any questions, he honors them. He also honors my individuality and traits in terms of treatment and on a basic human level. I trust this doctor with my continued care and with my life. Because, quite frankly, he saved it.
1.0 Rating
July 19th, 2013
Talks *to* patient, not *with* patients
I would not recommend Dr. Verma to my worst enemy. His office staff is rude and the secretaries don't even have a basic knowledge of nursing. Dr. Verma speaks to you about your condition rather than discussing it with you. He prescribes potentially dangerous medication without discussing it or any alternatives for you. After about ten appointments with him I certainly will not be returning. I'd rather try to handle my mental and emotionally issues through exercise and meditation.
Doctor's Response
Someone is trying to defame me.
5.0 Rating
April 1st, 2013
Long time patient.