Rate Now
Share Your Experience
Have you seen Dr. Anil Parikh?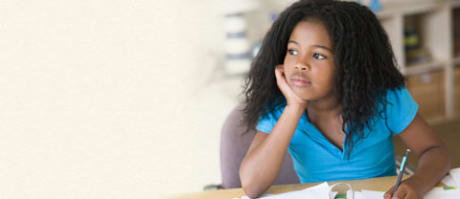 ADHD
Attention Deficit Hyperactivity Disorder (ADHD), including the different types and who gets them.
32 Ratings with 9 Comments
1.0 Rating
June 20th, 2016
worst doctor everl
I went for help and all I got told is that I need more help then he can offer. His attitude was poor and I felt like he puts people down who are disabled. Not even five seconds and he made up his mind. Just because I have adverse reactions to antidepressants and want to cause harm to myself when I go on them.
5.0 Rating
August 27th, 2014
1.0 Rating
February 16th, 2012
Awful!!
The counselor was great expressed interest in me and my situation. I enjoyed talking with her, she did not talk down to me,she talked with me. However, the doctor was AWFUL!! I needed a one time eval and immediately he wanted me to pay $3,000 and have 4-5 sessions of counseling. Would not even look at paperwork I had from other doctors without CHARGING me!!I paid $275.00 for NOTHING! He is rude and makes it apparent the patient know nothing and he knows it all!!
5.0 Rating
April 13th, 2011
Recommended!
5.0 Rating
February 6th, 2011
2.3 Rating
July 10th, 2010
Mental Health is a Real Disease
I have been a patient of Dr. Parikh. When I first started going to his office, his assistance and that of the 'counselor' was quite helpful. After a few months, I became agitated because the 'counselor' that I was seeing was more interested in texting during the appointment and telling me her issues instead of the other way around. I now have another 'counselor' who is awesome. She understands exactly what I am going through and relates to me about the effects that my medicines have on me. Unfortunately, when I know that my medicine is not working, the doctor treats me like I do not know what I am talking about. There have been multiple instances where I desperately need a 30 day prescription filled and the office staff have forgotten or has just chosen to not follow through. I have even called the service and the service representative was downright rude to me. Now, when you are going to a psychiatrist, and you are diagnosed with a mental illness, and your 'counselor' assures you that our needs will be met even by the service, wouldn't you take your position seriously? We are talking about people's lives here. Just one day without the correct medication can lead to hospitalization or even death for some of us. Is there anyone out there that takes this field seriously?
1.0 Rating
May 19th, 2010
It's all about the Benjamin.
This doctor could not have been more obvious about how he felt he was such a great person and I was nothing. I sat waiting for at least 45 minutes as he took 3 people ahead of me. He spent no time with me, did not listen to me, and he might as well have said he did not care. His office was outdated and very dirty. Carpet at least 25 years old, spider webs, trash overflowing...the therapist I saw was very young but I could tell she felt I was beneath her. I heard her and another "therapist" talking about a patient who had gone before me. Very mean, not to mention very unprofessional. I will not return to this poor excuse for a psychiatrist's office though the office staff was great.
1.0 Rating
March 20th, 2010
This doctor has no compassion
I hear Dr. Parikh used to be a great doctor but I find that hard to believe. My wait time for a therapist was ok but waiting for follow up with the doctor was another story. He was abrupt and spent 30 seconds with me. He ignored my questions and actually was very rude and I could tell his head was big and he felt I should consider myself lucky that he even spoke to me. I came again and he made me see a so-called "therapist" who did not even try to hide her irritability with having to see me and spent 2 seconds though I wanted to talk for a minute. The report that was paid for months ago was not done in time for my hearing and which made me lose my benefits. HE DOES NOT CARE! He is a bad bad man
1.0 Rating
September 20th, 2009
Watch out for therapist in this office
5.0 Rating
June 15th, 2017
1.0 Rating
March 20th, 2017
1.0 Rating
March 20th, 2017