Rate Now
Share Your Experience
Have you seen Dr. Anita Newman?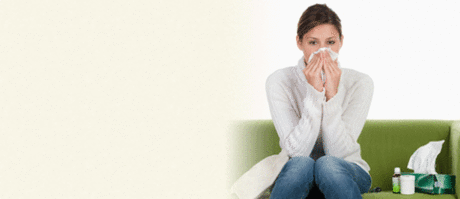 Home Allergies
Get the facts about indoor allergies, including symptoms, common allergens, and doctors who treat the condition.
18 Ratings with 9 Comments
1.0 Rating
September 9th, 2017
AN UNFORTUNATE VISIT TO THIS DOCTOR.........
Please do not ever visit this doctor. I had seen her over a period of time and one day came in for a ear wash. She had a very incompetent person, woman, attempt to wash out my ear who did not obviously know what she was doing...she kept on running out of the room..everything that Newman allowed her to do was incorrect and so the doctor came in. Newman took a large metal silver looking device and put into my ear. She left it in my with a high velocity pitch while she looked through her pockets. I told her that it hurt and was very high pitched. She continued to allow it in my ear while she worked on me. I asked her to remove it because it hurt and she finally did this. Immediately after taking it out there was a high pitched ringing sound to which I asked if this was going to go away and she said yes. THIS RINGING THAT I NOW HAVE SINCE THE VISIT TO THIS DAY IS THE DAMAGE SHE HAS CAUSED BY PLACING THAT INSTRUMENT IN MY EAR AND LEAVING IT THERE TO CAUSE IT. WHEN I TRIED TO EXPLAIN THIS TO HER SHE IMMEDIATELY TRIED TO CONVINCE ME THAT IT HAS TO DO WITH SOMETHING ELSE, BUT THE FACT IS THAT I HAVE NEVER HAD RINGING IN MY EARS UNTIL THAT MOMENT WHEN SHE USED THIS DEVICE. SHE TRIED TO CALL ME TWICE TO SHOW THAT SHE CARED? AND ALSO, NO DOUBT, BECAUSE SHE WAS AFRAID OF A LAWSUIT!!!! SHE IS NOT A GOOD DOCTOR...DO NOT TAKE A CHANCE WITH YOUR HEARING WITH THIS PERSON.
5.0 Rating
January 30th, 2017
Skilled surgeon, caring and responsive physician.
5.0 Rating
May 19th, 2016
Thoughtful and Efficient
It was a pleasure being in Dr Newman's care. Without being rushed and without alarm she diagnosed my polyp, scheduled the surgery, removed the polyp, and provided the biopsy results within a couple of weeks. She was constantly monitoring me through an electronic "check in" site that provided an extra level of connection and was kind enough to personally call my mother (in another state) after surgery. She was professional, thoughtful and efficient and will be the only doctor I will ever use for E/N/T.
5.0 Rating
May 18th, 2015
The most pleasant, well informed, supportive, fast and caring doctor you wish to have. We are lucky to be her patient.
1.0 Rating
November 16th, 2013
ms
1.0 Rating
July 10th, 2013
Failed to Dx Cancer!
Dr Newman failed to diagnos my husband with cancer and he went to her for months! Finally a CT scan was ordered and a huge tumor was seen at the base of his tongue. Only *then* did she notice the bulges in his neck... Originally she scoped him herself and was never able to see anything so she diagnosed him with acid reflux. This meant that for 2-3mos he took medicine while his cancer grew! To make matters worse, the office she worked in was horrible. Appointments were very difficult to make and messages did not get through. The staff simply seemed overburdened. Having had her as our doctor was the worst medical experience of our lives. When your life is at stake, ie cancer, the doctor has to know her stuff. To say she was an disappointment is an understatement. I only hope my husband is able to survive having made the mistake of calling her his ENT. Never again. BEWARE.
1.0 Rating
August 1st, 2012
Jy
I'm over 50 and have been to several doctors in my life. I was also the primary caretaker for both parents before they died and have spent a lot of time in hospitals. Have had many interactions with doctors in my lifetime.This women is burned out, morally bankrupt, inflicts pain with no remorse and asks no questions. Also suffers from an acute ego-inhibited thought process due to lack of integrity and a God complex. Other than that the waiting room had nice seats...
5.0 Rating
May 17th, 2012
Office Staff HORRENDOUS
I must start by saying Dr. Newman is a wonderful doctor & surgeon. My experiences with her have always been excellent. Her bedside manner is wonderful. I cannot say that for her office staff. They are ALL unbelievably rude and do not follow up or return phone calls for days if at all. I have yet to have a good experience with even one of them. They are more interested what is going on with each other than the patients. I thought as the years went on maybe the doctors in this office would take note of the negligence of their employees, but apparently not. I guess I am going to have to find myself a new doctor. A shame, because Dr. Newman is a star in her field of work.
3.7 Rating
August 28th, 2009
POOR OFFICE STAFF
4.0 Rating
September 7th, 2017
5.0 Rating
August 2nd, 2017
4.0 Rating
March 19th, 2017