Rate Now
Share Your Experience
Have you seen Dr. Ann Abraham?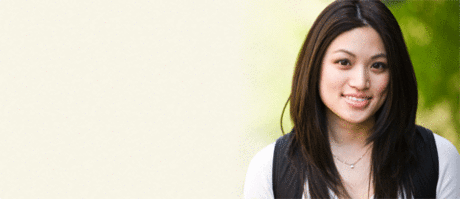 Birth Control
Get the facts about birth control so you can decide which type is right for you.
38 Ratings with 18 Comments
4.0 Rating
September 27th, 2016
5.0 Rating
November 23rd, 2015
Caring and professional partnership
2.0 Rating
July 24th, 2015
5.0 Rating
March 5th, 2015
Worth the wait
5.0 Rating
January 22nd, 2015
Patient of several years
1.0 Rating
December 19th, 2014
Very poor service and rude person
5.0 Rating
October 30th, 2014
Dr. Abraham is an excellent and caring doctor. I have been her patient for over 3 years and she has been extremely thorough and professional. I can definitely recommend her. I do not understand the very negative reviews as I have found her to be very understanding, helpful and her diagnoses have all been spot on. The fact that she has so many patients indicates to me she is well liked. Her staff is also excellent and courteous. ADC keeps all my records up to date and that is very important to me when I see a specialist or need to go to the emergency room.
1.0 Rating
April 24th, 2014
I felt very uncomfortable in her presence. She did a breast exam when she could see that I just had one 6 months ago. I see a specialist for most things and just need to have a doc to see when I am sick. She was intimidating and condescending. She spent so much time on things I didn't need that she told me to make an appointment to continue the appointment in 2weeks. I won't be doing that.
1.0 Rating
January 4th, 2014
NOT a good Dr.
I went to Dr. Abraham for a number of years, and should have changed Dr.'s years ago. First of all the wait in the actual treatment room is usually 30 minutes to an hour. When Dr. Abraham came in she was rushed, she also as mentioned by others, treats you like you do not know what is going on with your own body. She mis-diagnosed a very serious fibroid, when I told her I thought it had grown, she told me that I had irritable bowel syndrome and she brushed it off like nothing. I went to another Dr. and asked for an ultrasound, convinced the fibroid had grown, and it had grown by 33%, I ended up in surgery the next week, and had 14 other fibroids behind that one. Dr. Abraham completely disrespected my gut feeling about my own health and has a "God complex". When I went in for a routine yearly physical she said she didn't want to do a pap smear, that it wasn't really necessary, I told her it was necessary for I had been at risk for cervical cancer and had been told years ago that I need to have an annual pap smear, she seemed "put out" and huffy... even though I was in her schedule for an annual yearly exam. She questions everything you say as if you are not telling her the truth, and she is NOT a "partner in health" and if anything she is detrimental and almost caused me to have serious bladder prolapse issues by disregarding my complaint for over a year on the fibroid. I have not been to her since and feel like she risked my health.
1.0 Rating
September 15th, 2013
No help for stomach problems
Went to the doctor because I had severe and acute digestive problems. While waiting to see her, I had to leave the exam room and use the bathroom because I had diarrhea. She scolded me for leaving the room. She said the stomach problems were due to my being impatient. After seeing her, I continued to have diarrhea and vomiting for three weeks. I lost 25 pounds and became dehydrated. Finally saw a different doctor (at a different clinic) who helped me. Will not go back to Austin Diagnostic Clinic and Dr. Abraham.
1.0 Rating
June 8th, 2013
Several bad diagnosis, uncomfortable
I can't help but agree with with previous reviews. I've moved a lot and have had many family doctors. Ann is the first one that has made me truly uncomfortable. During exams (in paper gowns) I felt like I was being treated like a lab rat rather then a human. I'm not a modest person but she had little respect or sensitivity to the fact that I was half naked. Additionally, I found some of the questions she asked odd, unrelated, and invasive during annual exams. When I started to come in for illnesses etc outside of my annual exams, that's when I really noticed a shift. Rushed, uninterested, and very condescending with her probing and explanation of issues. The final straw was a series of wrong diagnoses. I was in for another reson but mentioned that I've neen dealing woth chronic chapped, cracking lips this winter that wouldn't heal after being sick. She actually told me that I have OCD tendcies and must be licking my lips too much because lf that. No previous history, no other symptoms, her conclusion came out of no where with out any other probing into OCD. Problem resolved itself and hasn't come back. Additionally she said I had a skin staph infection (no culture or skin scrape mind you). When the medication she prescribed did nothing, I saw another doctor who confirmed it was a skin yeast infection and was shocked she didn't test since the synptoms are so identical. I could go on with two more examples. I tried to talk her about headaches that might be migrines. I felt like she was't taking me seriously and seemed to question the truthfulness of my account when i was describing symptoms. She has a way of making you feel like your lying when you're not. I haven't been back since the day she told me I was OCC. Save your time and money look elsewhere.
1.0 Rating
February 23rd, 2013
Great but! Not!!
I have been a patient of Doc Abraham for a 3 years. She is really nice. For last year an a half I went in and I waited between 45 min to 2 hours sometime more to be seen or not even seen but rescheduled and told she doesn't have time to talk about all my issues... That stupid timer in the hallway is also so unwelcome it seems to make her rush even more after it dings She forgets my prescription we just discussed or it distracts her and causes us to not discuss and figure out why I came in the first place.. 15 min is not enough time to deal with each patient properly. I have several different symptoms and still no idea what's going on. I know she is trying her best but great doctors take time to listen.. Shame on ADC for putting so many patients on one Doctor it should take however long it takes I get some people only need 15 but others may need 30. You rush the Doctor you lose people who need them.. I have decided no more waiting so long only to be told "I don't have time to deal with that" It's not right.