Rate Now
Share Your Experience
Have you seen Dr. Ann Ballen?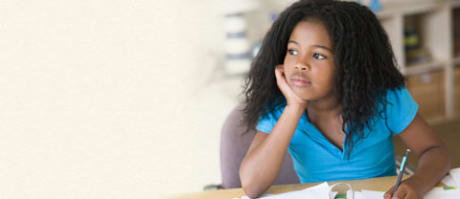 ADHD
Attention Deficit Hyperactivity Disorder (ADHD), including the different types and who gets them.
Quality Rating
Highly Satisfied
116 Ratings with 14 Comments
5.0 Rating
July 14th, 2016
5.0 Rating
April 7th, 2016
5.0 Rating
March 28th, 2016
5.0 Rating
March 22nd, 2016
5.0 Rating
January 6th, 2016
5.0 Rating
August 3rd, 2015
good doctor
3.7 Rating
January 30th, 2015
Patient
Dr Ballen is very friendly and spends time with you
5.0 Rating
April 8th, 2013
Thankful Father
Doctor Ballen has been our doctor for over 20 years. She saved my daughter's eye sight when she was just 6 months old. I read other reviews that stated they had a long wait. That was very possible at her old office. The wait may have been long because she is popular. She is popular because she is the best. She has returned to a private practice which I am sure will improve her wait time. Believe me, she is worth the wait. I have total confidence and would not take my family any place else. Thank you Doctor Ballen.
1.0 Rating
March 20th, 2013
paciente
2.3 Rating
March 14th, 2012
Dont go to if your in a rush
1.0 Rating
January 24th, 2012
Dr Ballens office opened this am at 7:45am & our appointment was at 8:10am how many people could they possibly schedule ahead of us in 25 minutes to make my Mom wait 2 hours, AND then they didnt even clear her eye duct just gave her another eye exam. We had done that 3 weeks ago, at the office close to where my Mom lives, and Mom took the antibiotics and her eye was still tearing. SOOO we needed to waste 4 hours, and go to the office that was much farther away, driving through rush hour traffic, on a day that we didnt have that much time (but that was the day the doctor was there), just for the doc to see that it was still tearing, and then have to make ANOTHER appointment to go back for the procedure??!!! She has a good reputation, this doctor, but this is totally unacceptable!
1.0 Rating
July 26th, 2011
Rude Staff Long Wait
I made the appointment with Dr. Ballen's office and had to wait 10 weeks for my appointment, it's an acceptable wait to me for a nonemergent issue at a specialist's office. We just needed to check out my son's astigmatism. Well, I arrived to the appointment 20 minutes early to have time to fill out paperwork. I waited an hour after my scheduled appointment before walking up to the desk to ask how much longer. I was RUDELY informed, "We still have patients waiting who were scheduled at one" with an eye roll from the staff member. I'm sorry, that is NOT my problem. I was prompt, I have been waiting patiently with both of my patients who had been scheduled an hour before I even asked. I collected my things and left their office to which the rude staff member said, "Well, you're still obligated for the financial portion of the visit". No, no I am not. I am not paying you $90 per child to sit in your waiting room and be treated rudely. I called our insurance and I hope they do not continue to use this office as a covered office. I would not recommend this office to anyone despite Dr. Ballen's abilities. Learn how to schedule patients correctly, take a course in human decency or close the office.