Rate Now
Share Your Experience
Have you seen Dr. Ann Hatfield?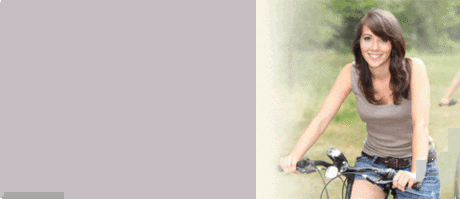 Endometriosis
Get the facts about endometriosis, including symptoms and parts of the body that may be affected.
20 Ratings with 7 Comments
5.0 Rating
June 22nd, 2017
Loved seeing Dr. Hatfield
Dr. Hatfield has the best bedside manner of any doctor I've ever been to! She did my prenatal care/delivery for my first child and for my second until I moved. She is explains everything she does and makes sure you don't leave your appointment with unanswered questions. If you are seeking an OBGYN, Dr. Hatfield is your woman!
2.0 Rating
February 11th, 2016
2.3 Rating
August 15th, 2013
If you want more health issues and billing headaches....
First of all she made an admitted mistake during my wife's procedure. That mistake has lead to other serious health issues my wife will have all her life. Then, because of her mistake, my wife had to have a catheter inserted along with a urine collection bag. This made life difficult and needlessly embarrassing. When it was time to remove it, she charged my wife for the visit (a visit that never should have happened) and sent a urine specimen to the lab for testing. A test which we were charged for! It took about half a year of arguing before they finally removed the bill. And... When she had made the issue and came to discuss it with me, she was literally laughing through it. Yeah, real funny! The other people in the waiting room were also disturbed by her demeanor. She spent little time with my wife afterwards and wasn't very helpful at office visits!
1.0 Rating
August 11th, 2013
wrongful billing and rude staff
I thought by the reviews i would have a positive experience. when i called i told them i was coming for my annual visit i was new to the area and due for my annual pap. when i was there i advised of some pelvic pain. They billed my insurance for just the pain stated thats what the visit was for. when i brought them the bill the receptionist said that it'd be up to the doctor to re write the how it was coded but that the "pap" labs would be re submitted how is it that the pap labs would be resubmitted for my annual but the doctor wouldn't re write how the visit was scheduled! so now i'm paying 500 dollars for my appointment. Also i told her i was having pains told her that i have endometriosis and she sent me for an ultra sound!!!!!!!!!!!!!!! i had to pay at 100% when we were in the pap appointment she even admitted endo cannot be detected by ultra sound so why would you waste a patients time like that and money! ..now i'm still having pelvic pain and now i'm bleeding non stop so now i have to spend more money to go seek a 2nd opinion. When i called the last few times i was left on hold for over 10 minutes! when i called back the lady goes um ma am we have other patients!!! smh so 500 bucks later n i have to go see another doctor still because i'm having intermittent bleeding again. smh
5.0 Rating
March 15th, 2013
Best Dr office around!
I have been to several ob/gyn offices in and around clay and duval county. UF generation to Generation is the best expierence I have had. I had son born at 26 weeks by another OB and due tp his early birth and my own medical problems I was severely high risk patient. From my very first appointment they took excellant care of me. Their office is all women Doctors and nurses. It is catered for women. They have comfy seats in waiting room, changing room with bench, mirror, and even tissues and baby wipes in every exam room. They also have nice robes instead of hospital gowns when needed. If you are looking for Ob or GYN you won't find any better. Every doctor there gave me personal care and helped me to deliver my daughter safely for us both. They also do lab work in office too so there is no need to go anywhere else to get tests done. They helped me during my recovery and complications I had after as well. I have even had Dr call me personally about certain issues. They are women and treat you the way women should be treated to make you as comfortable as possible and recieve the best care you can get on a personal level to meet your needs. Highly recommend!
5.0 Rating
March 26th, 2012
surgery
5.0 Rating
November 10th, 2009
Wonderful Dr at a stressful time for me.
She was wonderful, full of energy and eager to answer any questions that I had. I will definitely be going back to her with any further problems I may have in the future.
5.0 Rating
October 25th, 2016
1.0 Rating
August 20th, 2015
5.0 Rating
August 2nd, 2015
5.0 Rating
April 15th, 2015