Rate Now
Share Your Experience
Have you seen Dr. Ann Letourneau?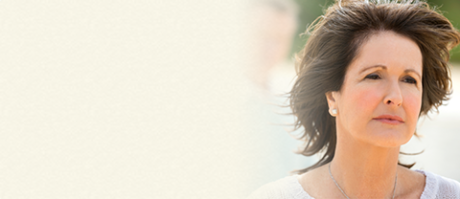 Metastatic Melanoma
The facts about metastatic melanoma, a serious skin cancer, including signs, symptoms & what happens to the body in each stage of cancer.
Quality Rating
Highly Satisfied
52 Ratings with 25 Comments
4.0 Rating
September 2nd, 2016
Good doctor
5.0 Rating
July 29th, 2016
I had breast reduction surgery five years ago. Could not be more pleased. I got nauseous in the hospital from the anesthesia - and the doctor showed up in my room at 4am. She is very cautious about infections. She makes the nurses come in every hour with a flashlight to check your incisions. I would recommend her - but it is true that you can wait in the waiting room for up to eight hours! It's worth the wait - if you want a problem free reduction
5.0 Rating
June 28th, 2016
I had a breat reduction 5 years ago (2011) with Dr. Letourneau. I was huge, 42 G, with VERY uneven breasts. One was much larger then the other so the surgery was very difficult. She told me the surgery would take about 4 hours but it took 8. She took me from the size mentioned above to a c cup. The job she did was AMAZING. I honestly can not say enough good things about her work. However, the wait is insane. I waited 5-7 hours at every appointment (4) and in the end I gave up and never went back for my remaining follow-ups. There HAS to be a way she can manage her office better. There needs to be a lot more organization on the business end of her practice but she is so talented that in the end, people will simply wait. She does take her time with you, she does listen to you and she does deliver. Yes, she does talk about her staff, it is not nice or professional. BUT, her work IS amazing. I would love to go to her for a tummy tuck but I'm not up for the wait time.
5.0 Rating
March 26th, 2016
Beautiful doctor
Very many years ago I went to dr letounea. She was just starting her practice. Dr letounea was very patient with me. I am fom the sixties and in those days plastic surgery was different and crazy. I wanted to get rid of the craziness I put my body through. This doctor listened to me for as long as it took me no matter that the office was filled with waiting ladies to see her. My surgery was perfect. I went to other doctors before her and none of those male doctors would remove my sixties craziness from my body. Dr letounea did not hesitate and she was not all about getting paid, she was all about the patient. She was all about helping me. So stop calling her crazy. If you have to bring a.sleeping bag to her office. Do it. Years from now you will not regret it. You are the best dr letounea.
5.0 Rating
December 1st, 2015
MOST AMAZING BODY ARTIST - SHE'S AMAZING
The results from Dr. Ann is absolute perfection. I would wait 9 hours with no food or bathroom for her if I had to that is how perfect MY breast reduction is. She takes her time with each patient so you get exactly what you want and she is through. She need not advertise because any one who had an operation from her knows shes amazing and tells everyone. She spends as much time needed on YOUR CONSULTATION - you are altering your body. So if that has future patients upset then go to one of the RADIO Doctors and get a drive-thru plastic surgery job. I can not say enough positive and encouraging word for any woman considering any type of surgery, she is the absolute best. Your results will be better than you expected.
5.0 Rating
June 2nd, 2015
why all the lies?
After being a patient and knowing Dr. Letourneau for 20 years, it is disheartening to read the negative comments (obviously written by the same person) maligining this wonderful and caring Doctor. SHAME ON YOU,
5.0 Rating
January 24th, 2015
Disgruntled staff
Wow, I was reading these reviews, and it occurred to me (I'm no sherlock but its obvious) that some former staff members are poisoning this website with disgruntled comments. Especially the person who say she "knows" Teri ... yada yada ... grow up please and get a life. Thanks and have a good day. I guess there is a reason why they were replaced. Duh!
5.0 Rating
November 25th, 2013
Wonderful Surgeon
I have been a patient of Dr. Letourneau for a number of years, I have always found her to be kind, caring and above all an excellent surgeon. 5 hour wait? never more than an hour or so, some times its worth the wait to have the best care.
5.0 Rating
May 28th, 2013
patient
I love Dr. Letourneau. I was referred to her by two people who were her patients as well and now I see the reason why I got the referral. She is exactly what they said. Time spent on my concerns, outcome and answers to my many questions. I felt like I was her only patient while with her. She is genuine, a wonderful surgeon and a great person. Thank you Dr. Letourneau for being as dedicated as you are.
5.0 Rating
May 24th, 2013
perfection at its best!
I recently had a full tummy tuck,a breast lift/augmentation, and lipo and have not been more pleased with my outcome. Dr. Letourneau is an amazing surgeon and I would highly recommend her to anyone who won't settle for anything less then perfection. Dr. Letourneau is very kind, knowledgeable, compassionate and just a delight to deal with as well as her current staff. I know she is well worth the wait!!
5.0 Rating
May 6th, 2013
dr. letourneau is one the the most caring doctors i've had the privilege of meeting. i have been a patient of hers for 6 years and have always been treated with kindness, compassion, warmth and respect. the wait may be long , but ,everyone is given the needed time. i have always been treated as if i were the only patient in her exam room. i would highly recommend her to anyone in need of surgery or in wanting surgery!!!!!
Nearby Doctors

Dr. Ann Letourneau is similar to the following 3 Doctors near Port Jefferson Station, NY.