Rate Now
Share Your Experience
Have you seen Dr. Ann Ma?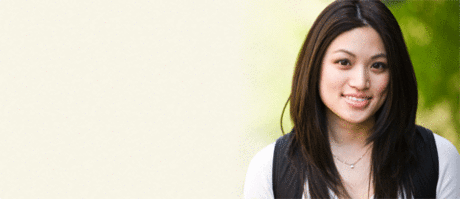 Birth Control
Get the facts about birth control so you can decide which type is right for you.
30 Ratings with 16 Comments
1.0 Rating
September 19th, 2017
Never again
I have had two colonoscopies with Dr. Ma and will not be returning. Her first question to me on my first visit was "How are your poops?" which I found very unprofessional. She also informed me that I was fat, no debate there, but there are more delicate ways of relaying that message. The procedure went well, no problems there, but her bedside manner leaves much to be desired. This past winter when I went back to her, her first comment was that I was a Medicare patient and she really didn't like taking Medicare because she wasn't paid enough for them. I reminded her that I was a returning patient and that nothing had been said when I made the appointment. She huffed and puffed, then told me that I was fat and should eat better. Again, the procedure went well, but I will not be returning to be insulted and demeaned again. When discussing with someone else Dr. Ma's attitude, this person who is acquainted with her was surprised that she was still practicing and commented that they thought Dr. Ma had stopped practicing to spend more time with her horses. Sounds like something Dr. Ma should consider since she does not seem to be very good at interacting with her patients.
1.0 Rating
August 1st, 2016
Unprofessional, Rude, and missed an important health issue.
If I could giver her a zero I would. She starts off as a nice and understanding dr. on your first visit and when you follow-up after your procedure, she is extremely rude and condescending. I was dealing with extreme health issues and it turns out that my stomach was collapsed and she didn't even notice while performing the endoscopy! A couple of friends were talking about how rude our gastro was and found out, we went to Anne Ma! Avoid at all costs.
5.0 Rating
April 7th, 2014
It's that time again....
Nine years ago I had my first colonoscopy with Dr. Ma. I am about to undergo my second - with Dr. Ma. I wouldn't think of going to anyone else. Dr. Ma is wonderful doctor, top notch I must say. She has a straight forward manner which I appreciate immensely. She is kind and interested in her patients. I did not wait very long to begin my appointment, 10 minutes - which is truly unusual regarding wait times with other doctors. In other words, her staff knows the appropriate time required when scheduling appointments. I appreciated Dr. Ma's honesty, professional manner, and the confidence I felt when I attended the pre-procedure appointment nine years ago as well as today. Excellent doctor, I would highly recommend Dr. Ma to friends and family.
1.0 Rating
September 16th, 2013
Prescribes Expensive Treatments w/o Proper Exam
Everything that was mentioned below with respect to how Dr. Ma treats her patients is what I experienced. Be prepared for her to mislead you into choosing an expensive, invasive procedure without listening, without explaining and most egregiously WITHOUT conducting a visual exam. Dr. Ma is very quick to jump to conclusions, she does not listen and is condescending. For whatever reason, she felt it was appropriate to belittle my profession as boring. But the most disturbing aspect of the entire experience was her dismissive demeanor and failure to perform basic medical duties.
1.0 Rating
June 29th, 2012
Be Alert with Your Insurance Coverage
This office does not inform their patient whether their services covered by insurance or not. When insurance does not pay the bill, this office will bill you and claim it is your responsibility to know.
1.0 Rating
December 5th, 2011
I have met w/Dr. Ma 2x in the last 2 years..I will never go back! She blames my gastro issues on my being "obese" ..I am a size 8! Really!! She mocked my going to the gym, my eating habits, and ultimately, my medical issue! I can't imagine what she would have to say to someone who is a size 10! Nothing like going into a doctor's appt. for a perscription refill and leaving in tears!
5.0 Rating
October 27th, 2011
Dr. Ma can be very business-like which I think some interpret as not warm. She also pushes patient responsibility for participation in their own care - this won't appeal to folks with any complex condition who want a magic wand. I have an autoimmune condition which significantly affects my GI tract. I saw several gastros before settling with her and frankly many of them were not experienced enough to treat me. She is up to date on the latest protocols and procedures. I feel understood with her and confident in her opinions and recommendations. I would recommend her to anyone.
1.0 Rating
October 20th, 2011
Insurance wasn't accepted, period. Result of colonoscopy was not explained completely. Said diverticula was due to eating too much white bread. Gave nutritional information on an illegible handout, said to avoid seeds. Recently received results to take to new physican and was shocked by the complete report and what I was not told.
5.0 Rating
October 11th, 2011
I found Dr. Ma to be very kind, compassionate, and professional. The same can be said about every member of her staff, from the receptionist, to the nurse, to the scheduling nurse. Nothing at all like suggested by some of he comments posted here. They either have Dr. Ma confused with someone else or they caught her on a really, really bad day. I was so glad I didn't keep these negative comments dissuade me from keeping my appointment with Dr. Ma. She's a wonderful doctor.
1.0 Rating
March 2nd, 2011
Doctor should take a long vacation
1.0 Rating
February 23rd, 2011
don't waste your time