Rate Now
Share Your Experience
Have you seen Dr. Anna Curtis?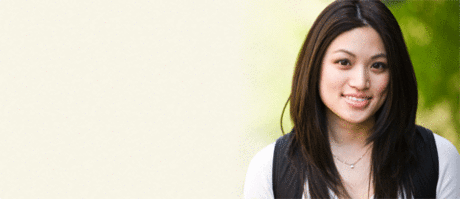 Birth Control
Get the facts about birth control so you can decide which type is right for you.
17 Ratings with 8 Comments
5.0 Rating
August 25th, 2017
Dr Anna Curtis : Extremely Thorough and Caring
Dr Anna Curtis looks you in the eye and listens until I have no more to say. She looks for every solution including referrals to other excellent doctors if you need a specialist. Makes sure that you have the tests that you need. and has solved many problems for me. There is always a thorough written account of what we have talked about and the things that need to be addressed and how to do it. Very kind and thoughtful.
1.0 Rating
April 7th, 2014
Would not reccomend to another patient ever.
This does not even look like the same Dr. Curtis I saw. I think it was taken 20 years ago. I had high hopes for Anna because she was a DO and I had an awesome DO years ago in another state but sadly my hopes were quickly dashed after the very first visit. She is just bad all around; for instance, she doesn't take the necessary time, does not tell you her plan for you, does not ask you to return for follow-up and I was incredible ill; like hospital admittance ill. It's like she is an ER doctor and is just triaging you until you can see your real doctor. She even left the exam as soon as she was done with her inept appointment with me. I said WAIT, I have questions, concerns then she reluctantly came back in the exam room. Any patient would be disappointed with her treatment. And her staff kept telling me to NOT put my purse on the bathroom floor, who doesn't know that. I was concerned about my HEALTH not my purse. I just wish I had read the reviews before picking her iso I could have saved me some trouble. Same type of reviews date back a few years, she will not change, it's her personality. I can't believe this behavior exists in doctors, it really is unacceptable. Dr. Curtis if you are reading this take the tips and try to alter how you treat and spend time with patients. Look at doctors whose patients like to go to them and see how they act and are treating their patients. If you really do care about total patient treatment you would try to have a kinder and better relationship with your patients.
1.0 Rating
August 9th, 2011
Don't Go There
1.0 Rating
May 29th, 2011
Argumentative. This doctor's notes in my chart indicate some animosity toward patient with any knowledge, and several times entered information as "patient education" when I was the the one who brought up a topic! Would not change billing code when procedure coded "patient pay" even though there was coverage. Not once followed own suggestions posted on the wall to check feet of neuropathic patients. I have moved on to better PCP elsewhere.
2.3 Rating
March 20th, 2010
1.0 Rating
February 19th, 2010
1.0 Rating
October 21st, 2009
No bedside manner
I have seen Dr.Curtis for years now, and everytime I go into her she never remembers who I am and always asks the same questions over and over again. She doesnt listen very well and it really actually hurts that when I am going into see her for a serious problem, and she doesnt even remember me or doesnt act like she cares. And when I call her staff for prescription refills or anything her responses are as if she doesnt know who I am. Its really frustrating and Im going to find a new doctor for sure!
2.3 Rating
August 24th, 2009
rushed
Dr Curtis is always rushed. She doesnt explain things. After I left I realized that she didnt answer 2 of my questions. she recommended I have a procedure done. I havent had this procedure done yet because I dont understand why I need it. I will be seeking another Dr as this hashappened several times now
5.0 Rating
February 1st, 2017
5.0 Rating
November 1st, 2016
5.0 Rating
February 24th, 2016