Rate Now
Share Your Experience
Have you seen Dr. Anna Dedona?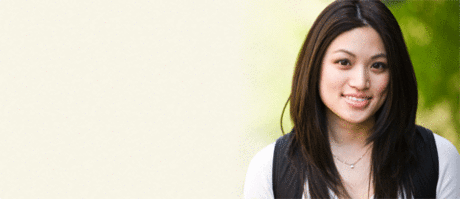 Birth Control
Get the facts about birth control so you can decide which type is right for you.
37 Ratings with 21 Comments
5.0 Rating
March 6th, 2017
great dr. love her to death. she covers all the basic .and more. you can not find a better dr in all of jersey..you too will love her.
1.0 Rating
October 3rd, 2016
You cannot get through on the phone. Staff is rude, and no one ever returns phone calls. Horrible customer service.
5.0 Rating
April 23rd, 2016
I am absolutely thrilled Dr. Dedona was recommended to me and I followed through and made an appointment with her. She is so thorough and so refreshing as a doctor and a person. She is forthright extremely thorough, will not let you get away with anything,and extremely compassionate! So glad i found her!
5.0 Rating
September 16th, 2015
My new BFF Doctor!
2.0 Rating
September 10th, 2015
2.0 Rating
July 16th, 2015
Disappointed
I waited 3 months to get an appointment with Dr DeDona. I've been a patient of hers for over 25 yrs and LOVE her so I don't mind waiting to see her However, Today I had an appointment for 9am. At 815am I get a call stating she had an Emergency and won't be in the office today please call the office at 9am to reschedule. I was ticked but hey Emergencies happen. I called the office at 9am and was put on hold for over 10 min Until I FINALLY hung up & redialed the office. I got a receptionist who I explained what happened and said I'm calling to reschedule. She said I could come next Thurs at 230 which was unacceptable since I NEED the Morning appt. Thats why I made this appointment for 9am and waited 3 months for it. I then asked about coming in earlier but they couldn't accommodate me. I asked When was the next appt I could get in the morning they said AUG 6th 2015 at 11:15.. I again explained I needed it at 9am and was told they have nothing available until Sept. Again UNACCEPTABLE. So I'm NOW without an appointment, Looking for another Dr as I'm NOT going to wait another 3-6 months to get an appointment no matter How Much I LOVE This Doctor. I LOVE This Dr. But Won't be treated like a 2nd class citizen when I Did NOTHING wrong.. I Didnt Cancel My Appointment so Why Am I Being Punished ? :(
4.0 Rating
July 14th, 2015
I think Dr Dr dedona is just great. I have not met a dr like her in a long time. I can talk to her about anything, and she looks and listens to me. I have to wait for a appt sometimes but she is worth the wait. I fell so safe and I know she understands, she is worth the wait. I don't want to see anyone else after dealing with her.
5.0 Rating
July 10th, 2015
A Doctore who gets it
5.0 Rating
February 26th, 2015
Absolutely love her. She treats you like a real person, not just another victim. Can't say enough about her She truly is well loved by her patients!
1.0 Rating
August 18th, 2014
Was hospitalized at Brick Hospital and although requested another doctor in this practice, it was Dedona that I saw. Found her to be abrupt, not easy to talk to, came in the hospital at 6:30 AM and was in such a rush to make rounds, never took any time. Spent 4 days as inpatient and NO TESTING was done. Asked if I could be discharged and she said not till you have an Ultrasound. Took them 2 more days to schedule this test, then it was cancelled abruptly without explanation and I was sent home because they needed the hospital bed. I would NEVER follow up with this group as a patient. And I don't feel comfortable trusting my health to a doctor that evidently does not care about their own health and appearance.
5.0 Rating
October 24th, 2013
COMFORT
YES, I WOULD CONTINUALLY CHOOSE DR. DEDONNA. I ALWAYS RECOMMEND HER. SHE'S HONEST, EXPLAINS, TAKES TIME TO TALK TO YOU. A DOWN TO EARTH DOCTOR. KNOW OF MEN AND WOMEN WHO ALSO SPEAK HIGHLY OF THE ONE AND ONLY DR. ANNA DEDONNA OF BRICK, N.J. STILL EDUCATES HERSELF FOR OUR BENEFIT. I BELIEVE SHE HAS BEEN THE KEEPER OF MY LIFE FOR ABOUT 17 YEARS. SHE DESERVES RESPECT FROM HER PATIENTS. THANK YOU DR. DEDONNA FOR YOUR DECISION TO COME TO BRICK.
1.0 Rating
February 4th, 2012