Rate Now
Share Your Experience
Have you seen Dr. Anna Frisch?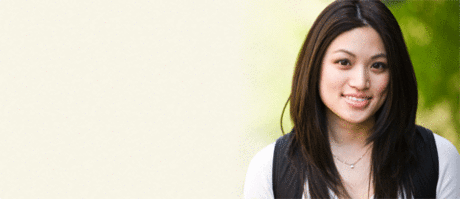 Birth Control
Get the facts about birth control so you can decide which type is right for you.
Quality Rating
Highly Satisfied
174 Ratings with 65 Comments
5.0 Rating
May 13th, 2017
Best Doctor/ Endocrinologist
5.0 Rating
April 4th, 2017
Top Physician
Dr. Frisch has excellent ratings by her physician peers, patients, and online reviews; as one of the best endocrinologists in the country. When I was referred to Dr. Frisch, it was a no-brainer. She sees many celebrities, but she treats everyone equally. Before seeing Dr. Frisch, I was seeing another practice for years (across the parking lot from Dr. Frisch's office in Boynton); they had no compassion, only money and to get you in and out the door. Dr. Frisch and her practice are by far the best! I have seen her in both her Boynton Beach office and Wellington office, both times far exceeded any physician or practice I have been too. I was seen once by her associate Dr. Beckman as an emergency, and she was also amazing. Top notch doctors, and practice. I tell my friends this is an Ivy League practice in South Florida.
5.0 Rating
February 14th, 2017
She is brilliant and a very down to earth physician. Dhe spends time with you and doesn't rush in and out like otber Drs. I wish there were more physician like her. God bless her.
5.0 Rating
January 31st, 2017
Best Doctor Ever
5.0 Rating
January 13th, 2017
Hopeful
This is the second time Dr Frisch has me looking forward to a good prognosis. Her confidence and competence are a dynamite combination. I have seen numerous endocrinologists from California to NY. None ever acknowledged the lack of effectiveness of my thyroid medication. Dr Frisch treats the person; makes decisions based on their overall wellbeing. I know I'm in good hands.
5.0 Rating
April 20th, 2016
This doctor has been a life saver. After being told by my primary nothing was wrong, despite my excessive weight gain over 3 months (despite trying to lose, restricting calories, and exercising daily), complete exhaustion (I'm talking more tired than having a newborn baby tired), and over the top anxiety, Dr. Frisch diagnosed me with hypothyroidism and started treatment quickly. While I'm still working on getting back to 100%, I'm feeling tons better already. It was a breath of fresh air having a doctor that listened and looked at me, more than just the blood work. She is also helping me with my insulin resistance and the weight gain from PCOS and thyroid. I'm finally been able to lose weight, its going slow, but the numbers are going up instead of down. I think that's pretty decent progress. Yes she's busy, but she's kind, she listens, and she explains everything! She will even draw out charts and illustrations if necessary. I use the office's patient portal for communications and it's never been more than a day for the office to get back with me and they always have a solution - whether that's to come in for an appointment or to go to the lab for blood work. I'm very grateful to have found her.
1.0 Rating
March 15th, 2016
Nice doctor, but rushes you every time
Depends on if you're ok with having 10 seconds of fast talking, then a doctor anxious to leave, so that you may have forgotten any questions you had. If you're ok with that, she is a pretty good doctor, but always super overbooked.
4.0 Rating
January 11th, 2016
Amazing sweet lady but...:,
I don't like when a dr comes in and immediately tries to leave. It's aggravating because you feel like you have to rush thru everything and you always forget something. Dr Frisch is very nice but she needs to slow down! My time is just as valuable as hers and if I can wait 40 minutes AFTER my appt was scheduled to see her she can pause and talk to me about my issues and concerns without making me feel rushed
5.0 Rating
January 6th, 2016
5.0 Rating
December 30th, 2015
She saved my life!
She was recommended by my insurance company. Very pleasant. She explains terms that I did not understand. Recently, she looked at my blood results from another doctor and suggested I go to the Urologist because of a high PSA count. It's a good thing I went, they found out I have cancer in the prostate! It is in a very early stage. If it had not been for her suggestion, the cancer could have gone undetected, until it was too late. She genuinely cares about the patients.
4.0 Rating
December 7th, 2015
Excellent doctor but....
I think the world of Dr. Frisch. She is compassionate, caring and really listens to you. However, a doctor is only as good as she is accessible. She has diagnosed me as hypothyroid, and as having an enlarged thyroid with a nodule. She started me on one medication and said if that didn't work after 2 days to try a different one. Neither worked, and I called the office. Long story short, every call that I made to the office took a minimum of 3 days to return. And when a prescription was called in, it was the wrong one. It has now been 2 1/2 weeks with no medication and 4 days with no return call even after 2 calls to the office. As good as the dr. is, if you can't get to her, what difference does it make?
Nearby Doctors

Dr. Anna Frisch is similar to the following 3 Doctors near Loxahatchee, FL.