Rate Now
Share Your Experience
Have you seen Dr. Anna Pare?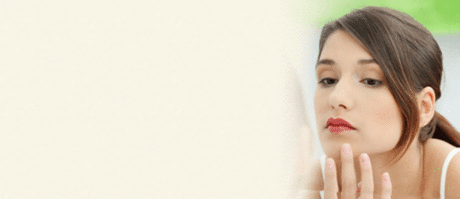 Acne
Get the important facts about acne, including the different types and what causes it.
35 Ratings with 12 Comments
1.0 Rating
March 8th, 2016
Horrible !
The worst experience EVER. They booked an appointment for an exam, then charged me for procedures I specifically asked to not have. It took me forever to hound them into admitting they made a mistake. Anna Pare did nothing to fix the problem, accounting was obstinate took forever to resolve. This group of people is only interested in processing you for money. On the way out I got offered 'coupons' for additional services... Felt like I was at a used car sales lot and not a doctor's office where people need medical attention. Felt dirty by the time I left the office.
1.0 Rating
January 19th, 2015
Ridiculous. Waited an hour and 45 minutes and still hadn't seen the doctor. I walked out. Was on my lunch 'hour'. Would've been the right thing to do and respectful to call me and tell me to come in later - my time is valuable too! When I left I was told they were slammed. Sorry but you probably overbooked patients. Unless you have all the time in the world, don't book your appointments here.
5.0 Rating
July 13th, 2012
Tom Painting
Efficient, courteous office and support staff. Dr. Pare is thorough and patient friendly.
2.3 Rating
January 26th, 2012
I was extremely disappointed in that I made an appointment over a month in advance. I took time off work for the appointment but after waiting 45 minutes, I had to leave without seeing the Dr. Pare. I took time off work, spent money on gas to to to the appointment, had to pay $3.00 parking. I am disappointed that my time is not considered important. I like Dr. Pare as a physician but this type of patient inconsideration is not acceptable.
5.0 Rating
June 24th, 2011
1.0 Rating
March 30th, 2011
3.7 Rating
September 28th, 2010
Overall, Pretty great
Considering the ease of scheduling my appointment, the helpfulness of her staff and nurses, and her overall knowledge and professionalism during my visit, I would recommend Dr. Pare. She listened to my every concern and addressed each one. I left her office very pleased.
5.0 Rating
September 22nd, 2010
Great Doctor
I was suprised to see the last few comments since my experiance with Dr. Pare` has only been good. She and her staff were very professional and friendly. She answered all my questions, and and took her time to really listen to my issues with my skin and not rush off to the next patient. I highly recommend her!!!
3.7 Rating
September 15th, 2010
Ridiculous wait time
I am basing this review on an appointment I never had. I went to see Dr Pare last year and had a good experience with her. This year I waited over 40 minutes in the waiting room and no one talked to me about the Dr. running late. Then, after I approached the desk, I was taken and told to undress into a paper gown and sheet and made to wait another 45 minutes without anyone talking to me before I went ahead and got dressed and walked out of the office. I won't be back.
1.0 Rating
March 9th, 2009
SHE IS A MONEY HOGGING QUACK
1.0 Rating
February 23rd, 2009
Don't ever let Anna Pare do anything to you!!!!
Anna Pare was performing a very simple procedure of removing moles on my body. She did not remove properly even one of them! She left pieces of the moles still on my body, as well as not deep enough, and they grew back. As a result, I have ugly scars on my body, and moles are growing back. What has happened to me is simply malpractice, and I do not wish anybody the same. She is incompetent, inexperienced, stupid, and really should not be allowed to perform any procedures to anybody. Adding to that, Dermatology Consultants billing office is not very cooperative and friendly about the issue.