Rate Now
Share Your Experience
Have you seen Dr. Anna Petropoulos-Weissleder?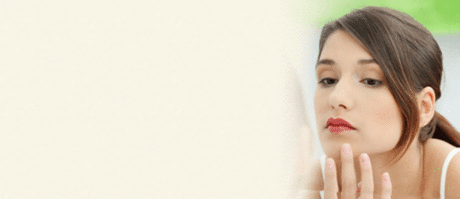 Acne
Get the important facts about acne, including the different types and what causes it.
Quality Rating
Highly Satisfied
66 Ratings with 34 Comments
5.0 Rating
January 30th, 2015
Totally Worth The Trip
I had seen to Dr Petropoulos in 2013 because of a referral from a friend, and really felt that her skill level was above and beyond most people that I had seen prior to that time. Her office is really not what I would geographically convenient for me from a home or work perspective, and as a result, I had tried a doctor in Boston in the Fall of 2014. The results just weren't the same. I have gone back to see Dr. Petropoulos and have decided that she is totally worth the trip and when it comes to your appearance, going a little out of the way for the best results, is the only way to go. She is kind, gentle, takes her time with you and I feel like she really listens to what I want. It may make her run late on occasion, but she takes her time with each and every patient, and she is truly an artist at her profession.
5.0 Rating
January 9th, 2015
5.0 Rating
May 10th, 2014
Pleasant Experience
I was unhappy with my neck and jawline. Dr. Petropoulos recommended I consider a Thermigen procedure along with a skin trim. I was awake throughout the procedure and found it to be painless. I am now 12 days out and found the recovery to be virtually painless also. I can't tell you how pleased I am with the results. The skin on my neck is tighter and I actually have a jawline. She also had removed my jowls which certainly aged me. I like to think of Dr. Petropoulos as an artist who knows exactly what to do and exactly how to do it. No one will be unhappy with her or her staff. If considering any sort of cosmetic work, I would highly recommend Dr. Petropoulos.
5.0 Rating
March 25th, 2014
Dr. Petropoulos is terrific!
I had never had anything done to my face before I saw Dr. Petropoulos. She is very reassuring, calm and confident about what she does. Dr. P made suggestions for what I could do to look refreshed and younger. I had filler and am delighted with the results. It is so natural looking. I look like myself, but better. She is an artist.
5.0 Rating
February 26th, 2014
Classic Face, Dr. Anna Petropoulos
Classic Face - the perfect name for the practice of Dr. Anna Petropoulos! At first, her warm but still very professional demeanor puts you at ease. It continues as she examines your face to let you know what your options are, always keeping in mind that the end result should be 'natural'. Dr. P. recommended Thermigen for my neck, a micro-invasive procedure that has helped me to keep a crisp jawline - at the age of 63! She also performed blepharoplasty for my eyelids. Now my eyes look alive and beautifully natural. Everything stayed 'under the radar', no problem! Her staff members are prompt, courteous, and caring. I highly recommend the work of Dr. Anna Petropoulos and am so glad I didn't wait any longer to step into her office!
5.0 Rating
February 20th, 2014
Amazing Results!
I have been going to Dr. Anna Petropoulos for approx. 9 years for Botox and also facial rejuvenation for a family member. I had my Botox yesterday and am so pleased with the results (as always) and reflected on how nervous and afraid I was the very first time and wanted to share my experience with others. I did my research prior to choosing a dr. and was impressed with her credentials and certifications. Dr. Petropopoulos is a Botox expert (as well as many other areas) and this was of parmount importance to me as it is crucial to have the procedure done correctly to avoid any complications, we have all heard of the horror stories. I count my lucky stars that I have found this terrific doctor. I remember being so nervous about entering the office the first time and going up to the desk , my anxiety immediately ceased when I was greeted by the polite smiling ladies at the desk, they are super! I have had the priveledge and luxury of watching Dr. Petropolous administer facial filler on a family member on several occasions, the results have been amazing! She has a keen eye for symmetry and details. The focus, drive and passion she puts in when working shows! She is clearly an artist! The combination of knowledge, experience and artful eye is what I feel makes for an incredible integration, this is what I was looking for and I found it! I watched her put filler in my mom on several occasions and I never cease to be amazed by this brilliant woman and doctor and by the results! She is "genuinely" warm and caring and that is important as well. You will be in good hands! Oh and I forgot to mention my results, I look 5 years younger .....at least! Every single time I get faboulous results and I had been wanting to share my experience for some time so glad I finally did.
5.0 Rating
January 27th, 2014
Best of the Best Technical Artist & Personable too!
I am so happy I look fresher and more youthful yet fully natural at the same time! It's no wonder Dr. Anna is one of the most acclaimed national trainers with the highest volume of Botox & Filler treatments in the greater Boston area. Dr. Anna is a rare professional who combines a highly developed anesthetic sense and a wonderful bedside manner. She is truly the best billboard for her practice, impossible to believe she is almost 50! Dr. Anna is know nationally and internationally for achieving natural youthful facial contours for good reason. I am grateful to enjoy being the recipient of her stellar reputation and results! Her most friendly and helpful staff; Ashley, Rose, Debra & Christine, is an added bonus to an overall terrific experience in every possible way!
5.0 Rating
October 25th, 2013
Awesome experience!
I just wanted to write a review about what a wonderful experience I had today at Dr,Petropoulos's office. The office itself is inviting, and her staff is both friendly and helpful. Dr. Petropoulos' herself is not only very informative but personable. She makes sure you understand all your options. She is a perfectionist and makes sure you're totally satisfied with what she has done. She doesn't try to rush you out of her office. I would recommend her highly!
5.0 Rating
June 14th, 2013
I especially enjoyed the initial consultation with professional Medical Esthetician Ashley, who instantaneously made me feel comfortable about my many clinical choices. Ashley's enthusiastic and personable demeanor is not to be out done by her highly skilled, thorough & detail oriented Thermage and Endymed treatments
5.0 Rating
June 5th, 2013
Eyelid lift
I was a little anxious before having this done, but Dr. Petropoulos completely relaxed me and I felt at ease going into the surgery. Her bedside manner is wonderful. After the surgery, my experience was again very relaxing. The nurses were wonderful and very informative. I came out of surgery with no pain whatsoever and had no bruising ever. I was very surprised at this as I was given prescriptions for pain meds and ant-inauseau meds which I never needed. Every day the healing improved and my eyes look great. I would definately recommend Dr. Petropoulos to anyone.
5.0 Rating
June 3rd, 2013
A Compassionate Doctor with an Artistic Eye
Dr. Petropoulos is an incredibly caring and compassionate doctor. She is easy to talk to and listens to what you want. Beyond this, her work produces stunning results. Using Botox is an art. Before moving from Chicago, I had Botox done there. But the result was that one of my eyebrows severely drooped. The first time I saw Dr. Petropoulos she noticed it and fixed it! My face looks so much better and natural now. I am so much happier. I highly recommend seeing her!
5.0 Rating
May 26th, 2013
Patient
Dr. Anna is the BEST!! I am 47 years old went in for some sort of "filler" - I had sunken in cheeks and getting jowls etc.. Just looking old and tired. Dr. Petropoulos suggested Sculptra and described in detail what is was how is works and you have to be patient - it jumpstarts your own collagen over time very slow natural process. Well I had several appointments and really no pain - amazing results. SHe is the BEST in her field, like a well tuned sculpter. Remember - it is not the product but the administrator (the one who holds the needle). My cheeks are back - full and pretty - got rid of any wrinkles and lines - no more jowls, easily took ten years off. I am so so happy - I never knew a product like this existed and it lasts 2 years or longer - not like fillers that diminish over 5 or 6 months and are costly. Best money I ever spent. LOVE LOVE LOVE Dr. Anna - cannot say enough. If you are leary to try any kind of filler - go in for a consult - you are in GOOD hands and she will guide you to what you need to achieve your goals. Would never go anywhere else, I have found the BEST in the business!! Call for a consult - you will never look back.. :) It is nice being told I look 33 or so...YIPEEEEE
Nearby Doctors

Dr. Anna Petropoulos-Weissleder is similar to the following 3 Doctors near Danvers, MA.